The Iceman of Ladakh: How Chewang Norphel's 'artificial glaciers' improved the region's water woes
A chance observation helped civil engineer Chewang Norphel come up with a solution for Ladakh's acute water shortage. A photo essay:
On a bitingly cold winter day in Ladakh, Chewang Norphel was leaving for work, when he spotted a pipe of running water outside his home had flowed into a nearby pit and frozen there.
That chance observation helped Norphel find a solution that would considerably mitigate the water woes of the region.
Water scarcity is an acute problem in Ladakh, where 80 percent of the population relies on farming. The region receives very low rainfall (about 50 mm a year on average) and locals rely on the water from the melting glaciers during the summer months to irrigate their fields. However, global warming has meant that natural glaciers are receding.
Looking at the pit of frozen water made Norphel, a civil engineer, wonder if there was any way to create an artificial glacier that would provide people with water.
What is an 'artificial' glacier and how does it work?
The artificial glacier, as conceptualised by Norphel is an intricate network of water channels and dams along the upper slope of a valley. In the months of November and December, water is diverted towards the shady side of the mountain, where it can slow down, and freeze (in a way that quickly-flowing water will not).
At each dip in the terrain, retaining walls are built that further slow down the flow of water (acting like mini-dams) and facilitate its freezing in the form of steps. The entire mountain slope then becomes an artificial glacier, and efforts are made to trap every drop of water in the winter which would otherwise be wasted.
The artificial glacier is located between a village and a natural glacier at different altitudes so as to ensure the water melts at different times. The artificial glacier located closest to the village/at the lowest altitude melts first, and provides irrigation water at the crucial sowing time in the months of April, May. As the temperature rises, the next glacier — which is located at a higher altitude — then melts, and as this process of glaciers melting at different times continues, there is assured irrigation for the fields below.
A simple and low-cost project, Norphel's artificial glaciers have won over even the most skeptical farmers in Ladakh. Thirty years ago, when Norphel first proposed this solution, he was laughed at. No one would take him seriously. But today, he is hailed as the 'Iceman of Ladakh' and a climate hero.
World Environment Day 2017: Sonam Wangchuk's ice stupas ensure there's water in Ladakh
He may have bagged several prestigious awards, including the Padma Shri, but Norphel remains friendly and down-to-earth. It's rare to see him without a smile. He laughs about how he got the idea for his artificial glaciers, and when I praised him for the dozen or more awards he had won for his idea, he said he never expected to receive so much appreciation. His celebrity notwithstanding, Norpehl is usually found at home, worshipping in his personal room, working in his kitchen garden, in the company of his beautiful wife. That is when he's not busy addressing batches of enthusiastic students from various parts of the world, teaching the technique for creating artificial glaciers to the Ladakhi people, or visiting sites that need or have the potential for these man-made glaciers.
When I met him most recently — it was after a gap of a few years — his rooms were filled with awards. I gently ribbed him about soon needing a bigger space to store all of them. In response, Norphel showed me a new room in his house — with a big wardrobe that is currently being made.
Here's a look at Norphel's life and work:
Also read: Sonam Wangchuk's ice stupas ensure there's water in Ladakh through the summer months
Find latest and upcoming tech gadgets online on Tech2 Gadgets. Get technology news, gadgets reviews & ratings. Popular gadgets including laptop, tablet and mobile specifications, features, prices, comparison.
science
While the species may be able to acclimate to near-term ocean acidification, the environmental effects of acidification and hypoxia may be challenging.
science
Ecosystems that store the most CO2 — especially tropical and boreal forests — could lose more than 45 percent of their capacity as carbon sponges by mid-century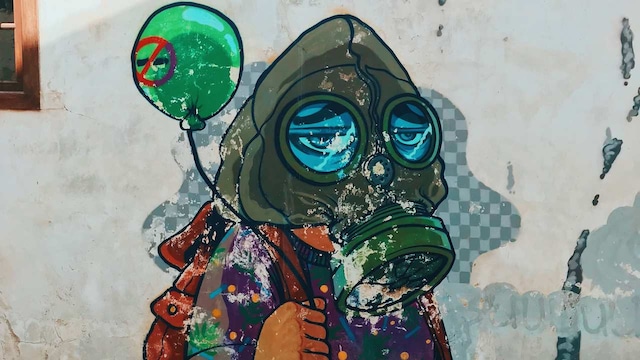 science
Forecasting the beginning of an episode is now possible several months in advance, enabling some degree of preparation for agriculture or water management.