First Edition Arts: These intimate concerts connect classical musicians with new listeners
First Edition Arts, an organisation dedicated to integrating Indian classical music into the mainstream, has two unique events planned for a special August.
Picture this:
An underground space in a club located in Mumbai's suburbs, a bustling crowd of young, energetic listeners, dim lights, clinks of beer mugs, and the soothing notes of the sarod and sitar blending delicately with the rhythm of dha, dhin, dhin, dha.
However exceptional the above scenario may seem, it is coming true right here in Mumbai. First Edition Arts (FEA), a Mumbai-based organisation is having a series of music events for listeners in the city. Celebrating a major milestone of having crossed 1 million views on their YouTube channel, FEA is hosting a music sharing experience titled 'The Desert Island Series' with Professor Siddhartha Chaudhuri and 'Come Together', a collaborative concert featuring Arnab Chakrabarty and Vinayak Chittar, exponents of the sarod and sitar, respectively, with Swapnil Bhise on tabla.
For both Chakrabarty and Chittar, it is FEA's holistic approach towards holding a concert, with equal emphasis on lighting, sound, recording and videography, that drew them to collaborate with the company. Apart from production values, they have their priorities in place. "Their artist selection puts the art form above commercial considerations, ie, popular appeal — which has no bearing on a musician's art," says Chakrabarty.
As the duo gears up to play ragas in a concise format at the concert space-cum-nightclub, one can't help wonder how well a generation that is assumed to be more attuned to western music, is going to receive Indian classical music. Chakrabarty shows no signs of nervousness at all. In fact, he dismisses the assumption that youngsters, today, look to the West for musical inspiration. For him people in their teens and 20s in India are so burdened by immense pressure to earn a decent livelihood that it becomes difficult for them to "engage with music for its art".
Devina Dutt, former journalist and co-founder of FEA thinks that there is an urgent need to widen the Hindustani classical music ecosystem with diverse musicians of various levels and ages being heard more frequently rather than a few being heard repeatedly specially at high profile festivals. "At FEA our attempt is to provide a sensitive platform for diverse musicians with artistic merit and integrity to the art being the key benchmarks," she says. "The Secret Masters Sessions series which we ran from April 2016 to March 2017 presented four excellent musicians including Arun Kashalkar, Narayanrao Bodas, Jayshree Patnekar and Sharad Sathe — all stalwarts of Hindustani music who had remained hidden from mainstream view."
Explaining the principle behind the series, she says, "We were able to connect with audiences including new listeners and young people in these intimate concerts with these masters and the series questioned the cult of celebrity that has sadly gripped many in the classical world today."
However, for someone who is not a regular at such gatherings, the mere thought of being surrounded by individuals, who have absorbed the intricacies of Indian classical music for years, could be intimidating. Chaudhuri, a professor of Computer Science with decades of listening experience has an explanation, "We've come to think of classical music concerts as stuffy, snooty affairs packed with 'aficionados' and the socio-cultural elite." For him, a bit of informality, irreverence combined with interactivity that 'The Desert Island Series' plans to bring about, might give attention to what needs it the most — just music and its history.
He promises his collection of recordings will be both beautiful and rare. "Beautiful, so that we can enjoy and discuss them and rare, to ensure not even the connoisseurs have heard them all before."
The message is clear — whether you're a pundit or someone who often stumbles upon Indian classic music on an obscure YouTube channel – you're welcome at this FEA event.
'The Desert Island Series' is being organised in partnership with Studio Tamaasha, in their space in Versova, on 27 August from 11 to 1 pm whereas the 'Come Together' concert will be held on the same day at 8 pm, at AntiSocial, Khar.
More event details here.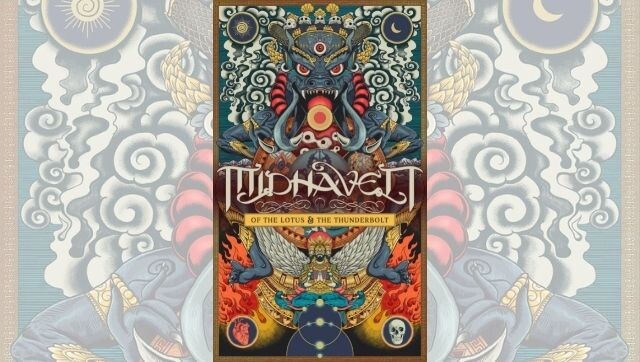 Arts & Culture
This notion of time being infinite and circular, of everything repeating itself, is the core concept around which the metallers have built their latest album Of The Lotus & The Thunderbolt, using music to explore their curiosity.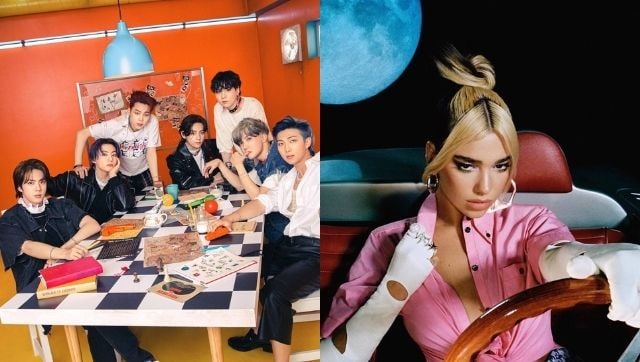 Arts & Culture
A lot of the current discrepancies would be easily clarified if the IM told us exactly how many streams at least the top ten tracks have during any week, the weightage given to paid to free plays, and why certain catalogue titles are allowed to chart while some aren't.
India
The country has fallen to the 140th position out of 156 countries by sliding down 28 places in the 2021 Gender Gap Index, which employs parameters such as economic participation, political empowerment, health, survival, and education to determine the positions of various countries on its list.