Watch: Asanas that help you start and end your day right - International Yoga Day 2017 special
The Yoga House's Lamya Arsiwala demonstrates a few simple asanas to start, and end, your day on the right note
Yoga gurus are often asked: "What's the best time of the day to do yoga?"
Lamya Arsiwala, founder of the popular Mumbai studio The Yoga House, has been teaching dynamic vinyasa flow yoga and soft hatha yoga for the past six years.
Her answer to the question: "Just do it!"
When Firstpost met with Lamya at The Yoga House for a quick chat before international Yoga Day on 21 June, she pointed out that most of us get so hung up on finding the 'perfect time' of the day to practise yoga (or any other fitness regime), that we end up not doing it at all.
The key is to be as regular as possible, at the time that it is possible.
And to ensure that you're covered, Lamya offered a quick lesson in a few asanas that will help you start our day on the right note, and a few asanas that will help you end it in the same way as well.
In this quick video tutorial for Firstpost's readers, Lamya starts off by demonstrating the Suryanamaskar, followed by simple exercises you can squeeze in while you're at your work desk. These asanas will help you deal with occupational hazards like fatigue, neck and back pain, achy wrists etc.
It's also important to wind down your day in the right manner, and for this too, Lamya offers a few asanas — Baddha Konasana and Viparita Karani — restorative yoga.
Watch the video tutorial, and follow Lamya as she explains these asanas so that you too can start and end your day on a positive note.
Life
Unless you are watchful, your yoga practice may get stuck in the cycle of only performing asanas and perfecting them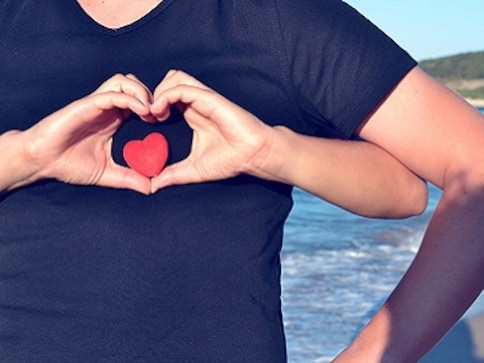 Life
You can't rely on yoga alone for good cardiovascular health
Life
Yoga has the power to regenerate our mind, body and soul. Embrace it wholeheartedly and reap the rich harvest throughout your life.