Want to stay slim? Drink more plain water
If you are aiming to shed a few extra kilos, just drinking a little more plain water can make a huge difference.
New York: If you are aiming to shed a few extra kilos, just drinking a little more plain water can make a huge difference. Researchers have found one per cent increase in plain water consumption can lead to reduction in intakes of sugar, sodium and saturated fat.
The study that examined the dietary habits of more than 18,300 US adults found the majority of people who increased their consumption of plain water by one percent reduced their total daily calorie intake as well as their consumption of saturated fat, sugar, sodium and cholesterol.
People who increased their consumption of water by one, two or three cups daily decreased their total energy intake by 68 to 205 calories daily and their sodium intake by 78 to 235 grams, the findings showed.
"The impact of plain water intake on diet was similar across race/ethnicity, education and income levels and body weight status," said researcher Ruopeng An, professor at the University of Illinois in the US.
"This finding indicates that it might be sufficient to design and deliver universal nutrition interventions and education campaigns that promote plain water consumption in replacement of beverages with calories in diverse population subgroups without profound concerns about message and strategy customisation," An noted.
The study was published in the Journal of Human Nutrition and Dietetics.
The researcher found that on average, participants consumed about 4.2 cups of plain water on a daily basis, accounting for slightly more than 30 percent of their total dietary water intake.
Participants' average calorie intake was 2,157 calories, including 125 calories from sugar-sweetened beverages and 432 calories from discretionary foods, which are low-nutrition, calorie-dense foods such as desserts, pastries and snack mixes that add variety to but are not necessary for a healthy diet.
A small but statistically significant one percent increase in participants' daily consumption of plain water was associated with an 8.6-calorie decrease in daily energy intake, as well as slight reductions in participants' intake of sugar-sweetened beverages and discretionary foods along with their consumption of fat, sugar, sodium and cholesterol.   IANS
Lifestyle
Being active is important, even in the winter months. But you should not do it without the assistance of a medical professional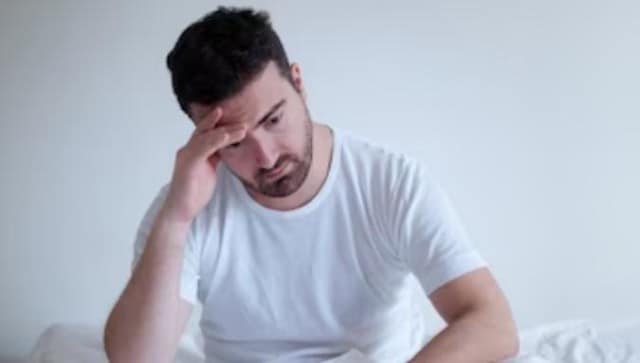 Health
It is important to discuss about sexual health problems, especially in men, as there is limited or no conversation around their health because of which they generally do not understand the problem or tend to ignore it
Entertainment
While producer Jon Landau took to social media to speak about finishing the final touches of the film, one of the greatest directors of this generation director Guillermo del Toro in response to it spoke about what an epic the film is!