Vishu: The traditions, importance and history associated with Kerala's New Year festival
Malayalis believe that an auspicious object is the first thing they should see on Vishu, so that the rest of the year is prosperous.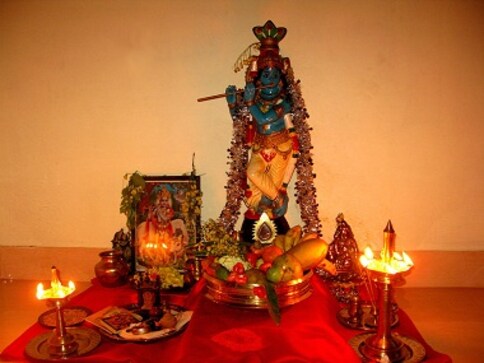 Vishu marks the first day of the month of the Malayalam month of Medam and the start of the astrological year. It is the festive equivalent of Punjabi's Baisakhi, Assam's Bihu and West Bengal's Poila Boisha in Kerala.
When the sun enters the Ashwini nakshatra and is believed to be above the Equator, the harvest festival of Vishu is celebrated and the sun is said to rise straight from the East. 'Vishu' means equal and is a celebration of the spring equinox.
It is believed that this festival has been celebrated since 844 AD when Sthanu Ravi reigned over the area. Lord Vishnu and his avatar Lord Krishna are the deities worshiped on this day; while the former is considered the God of Time and is thus important because of the association of time and new beginnings to this festival, the latter is believed to have killed Narakasura on this day.
On Vishu pulari, that is the morning of Vishnu, Malayalis believe in performing Vishukkani, which literally means 'first sight'. This tradition involves looking at an auspicious object first thing in the morning to ensure that the rest of the year is prosperous and good luck. The items that are included in this ritual are the flowers of the laburnum tree, money and silver. An elder of the house lights a lamp and opens the blindfolds put on the other members.
Vishukkani Kazcha is the tradition of visiting a temple early in the morning on this day. Malayalis usually visit the Sabarimala Ayyappan Temple or Guruvayur Sree Krishna temple or Kulathupuzha Sree BaalaShastha Temple. Vishukkaineetam is the first gift given to children on the day of this festival. Padakkam, which is the bursting of firecrackers, is also a tradition followed during this festival in a grander manner than Diwali in Kerala.
The ashtamangalam, that is the eight essential elements, is also a significant part of Vishu, and includes the mundu, a religious text and a mirror.
An integral aspect of all festivals celebrated in Kerala is the sadhya or feast that is prepared. The sadhya prepared on this day consists of a mix of salty, sweet, spicy and bitter food items. Breakfast on this day consists of kanji prepared out of rice, coconut milk and spices.
People wish each other "Vishu ashamsakal" which translates to "Greetings on the occasion of Vishu".
India
The smallest category of central security cover-- Y-- has been accorded to the five RSS leaders based on inputs and recommendations provided to the Union home ministry by central investigative and intelligence agencies
India
This comes as more than 150 people allegedly linked with the Popular Front of India were detained or arrested in raids across seven states on Tuesday, five days after a similar pan India crackdown against the group often accused of being linked to radical Islam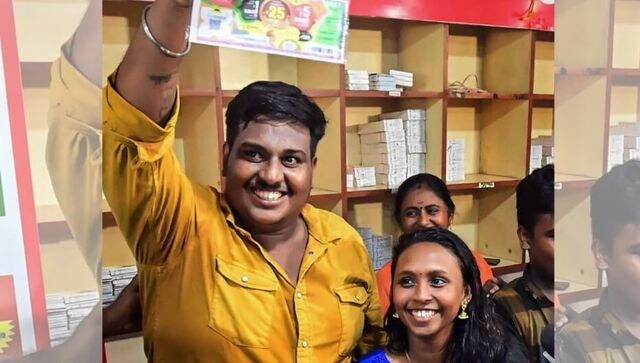 India
Anoop, a resident of Thiruvananthapuram, won a whopping Rs 25 crore in the Onam bumper lottery on 18 September. However, days after winning the jackpot, the auto driver in Kerala wishes he did not bag the first prize