Valentine's Day special: Around the heart in 80 dates — do Indians even know how to date?
A lot of dates — okay, most dates — go badly because some of us (okay, most of us) men and women, don't realise the small nuances that work, and the ones that don't
Editor's note: In the run-up to Valentine's Day, this is the first in a six-part series that guides young people on how to ace the dating game.
Tanya* was an endless romantic. In the quest for true love she met guys on Shaadi.com, Tinder, Hinge, Floh … just about any avenue. Despite a smattering of weirdoes and sleaze balls, she remained hopeful, convinced that Mr. Right was waiting for her at the next date. Despite this optimism, no guy called her back after the first or second date. Tanya remained single, date after date. After two years of this, she gave up hope and concluded that nice guys did not exist.
Aditya* also went on a spree of endless dates. He would be on what he assumed to be his best behaviour and thought that his dates went off well. Sadly, girls would not respond to his calls or messages. He never made it past the first date. He began to assume that nice guys finish last and that it would be easier for him to be an asshole.
Of course, everyone who has dated goes through good dates and bad dates and forgettable dates. But the fact that most women think men make for bad dates, and men think the same of women, is worrisome.  I have friends who are chronically single. Year after year they remain on Tinder or Hinge or other apps, go on 3 to 5 dates a week, without clicking with anyone. They end up becoming jaded and completely stop dating.
What exactly is going wrong?
When Tanya finally gathered the courage to ask guys why they were rejecting her, they all told her the same thing: she was treating the date as if it was an arranged marriage setup or a job interview. She would ask men questions about their salary, when they were looking to get married and even how many kids they were looking to have! Obviously, the men ran.
Aditya had the problem of overkill. He would act over-familiar with his dates, calling the girls 'babes' or 'jaanu', back-slapping them like they were his long-lost buddies, or sending them a friend request on Facebook before they'd even said hello. He came across as desperate, and girls have a bigger nose for that than bloodhounds.
Yet, this kind of crappy dating life is not really their fault. I'll explain why. Never before in India, both relatively and in absolute terms, have there been so many single people. This obviously leads us to the conclusion that – as social taboos around the concept have lifted – more people are going on dates than ever before. Yet, looking at people's experiences, it seems that people are not enjoying dating as much as they should be.
There could be many reasons for this. One clear reason is that men and women are not connecting with each other meaningfully. Most women cannot understand men, and many men say that they don't understand women. There is a lot of misunderstanding between the sexes. One can even see it in the number of marriages and relationships that are failing. As one gender becomes more emancipated, this becomes an almost foregone conclusion. And – mind you – this is not an India problem. Lena Dunham's show Girls, which portrays the dating life of single people in New York City without going all Sex & The City on it, highlights that men and women are meeting, a lot, but are failing to get through each other in a wholesome way.
Is it because our generation is scared to make ourselves too available? Have we evolved past having feelings? Is it because we have so much choice that it amplifies dissatisfaction, giving us the illusion of plenty? Or, do we want this thing of separate togetherness? We don't want to be defined so we are no longer defining relationships either?
Or is it because of the expectations that single people put on dates? Oftentimes we don't realise that a date is not a forum where someone has to meet our long list of hopes and needs. An informal date, arranged over Tinder, cannot be treated in the same manner as an arranged marriage setup forced down by skittish parents. Mind you though, even in an arranged marriage, you cannot circumvent the inevitable 'first date'!
This leads us to the obvious question: do Indians know how to date?
The answer is a resounding NO!
The reason young Indians don't know how to date is… and it actually all boils down to this… that no one in India talks about how to date! Our parents' generation didn't go on dates and they certainly didn't talk about it, or – for that matter – call them dates. Our parents prepared us for every inevitability of life: study hard, work hard, pray hard, save hard, achieve, achieve, achieve, but they didn't prepare us for the most basic human emotion that at one point or another we will feel: love, how to deal with it, how to live with it and without it. No teacher in school or college, institutions that are meant to prepare us for life, taught us how to deal with putting ourselves out there! And there are definitely no part-time courses or technical degrees teaching us how to meet that special someone!
Therefore, Indians, especially middle-class Indians, are often suspicious of emotions; we don't understand our feelings or how to manage them. Dating to us becomes an American way of life—mismatched with Indian ground realities. It's no wonder then that the current crop of Millennials, divorcees and widowers are groping in the dark. But why ignore the elephant in the room? Dating is everywhere and it is here to stay. It's time for us to speak up about dates and the dating life.
A lot of dates … ok, most dates … go badly because some of us … ok, most of us … men and women, don't realise the small nuances that work, and the ones that don't. The fact is that modern dating is complex and courting rituals are a minefield. Why? Because there are many social norms, codes and protocols that have to be followed on a date. At the same time, a date cannot become rule-based. There cannot be an absolute right or wrong, no black or white. Confusing, right?
Dating is based on individuals, our experiences, socio-economic status, age, gender, expectations, hopes, and what life cycle we're at. A person in their 30s, for instance, will experience dating very differently from a person in their 20s. A newly divorced man will have very different expectations from a date than a never-married-before girl. A Delhi socialite will want to be dated differently from what a middle-class boy from Kochi will be able to offer.
It's also a constantly evolving system. Earlier it was considered weird to use technology to find a date, now it is normal. Earlier we would meet potential mates organically, through our friends or relatives, now we can pay to attend get-togethers customised for single people.
In this chaos, to find what we are seeking from dating, whether it's marriage, sex, a ménage à trois, a friend, a travel buddy, or a relationship, we have to understand how the system works and how we can make it work for us. Ultimately, dating is a long test of compatibility. But what are we doing wrong, and what can we do right? Read next week's column to find out.
*names changed on request
Meghna Pant is the award-winning author of The Trouble With Women (Juggernaut, 2016), Happy Birthday (Random House, 2013) and One And A Half Wife (Westland, 2012). She has previously worked as a business journalist with Times Now, NDTV and Bloomberg-UTV.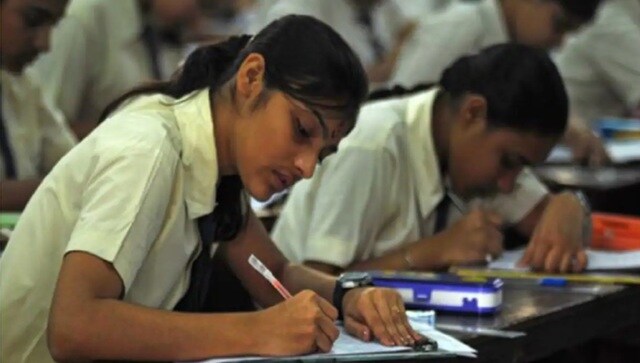 India
All exams will be conducted in pen-and-paper, however, depending on the Covid-19 situation, online exams may be mandated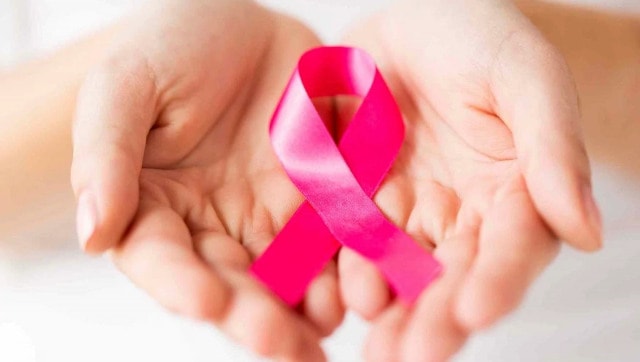 World
World Rose Day is celebrated and observed to bring sheer joy to people's lives and to remind patients that they are not alone in this battle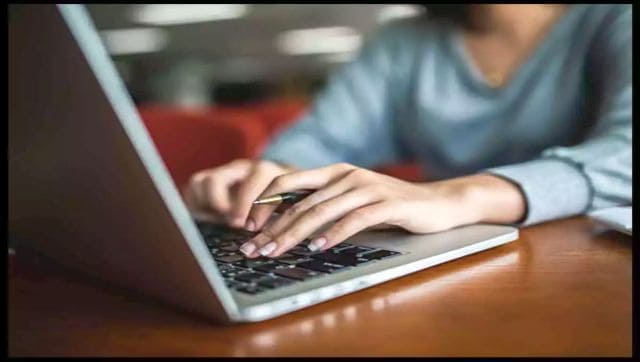 India
As per the latest update, the JEE Advanced 2021 registration process will begin from today and it will close down on 20 September by 5:00 pm.