#TransformingLives: Watch how this school in Dharavi got a colourful makeover
Watch the story of how the one-in-shambles C Survey School in Dharavi got a bright makeover from an artist in Goa, in this Slice of Life documentary
A walk through Dharavi — widely considered Asia's 'largest slum' — gives you a sense of bustling bylanes and nooks. With its area undergoing several changes (just like every other part of Mumbai) and the Make In India campaign by Prime Minister Narendra Modi providing another impetus to the several small-scale industries and workshops set up here, the residents are clearly looking forward to scaling up their brands and businesses.
But what about the Gen Next here?
Children in Dharavi go to schools in the surrounding areas, but a lot of them still opt for the education provided in the local BMC schools. Our multimedia crew stumbled upon one such school — the C Survey School in Dharavi, also known as Khadda School. The latter name was given to it by locals — a huge pit once existed in the vicinity.
This school is for primary students and has an attendance of around 400 children on average. The number of enrolled students however, is 474. One starts to wonder, why the discrepancy? One also starts to wonder, what the environment where a child is taught is supposed to look like (given that the school is in the heart of the slums)?
On a visit to the school, we found out that the walls were drab, the paint peeling off. The rooms, painted in dark colours looked dingy and small. Surely, this wasn't the best environment to induce young minds to learn?
Nerolac, in association with Firstpost, decided to change things and launched #TransformingLives. As part of this initiative, we got an artist from Goa called Shallu Sharma and asked her to redesign the interiors of this school in Dharavi. This Slice Of Life documentary is the story of that journey. The smiles on the kids' faces and the reactions from the locals were a treat, but what really made us feel like we had achieved something was the fact that more students began to attend school regularly. It went up to its full capacity and the teachers couldn't rejoice any more than we did.
Watch this short video on the amazing transformation a little paint and a whole lot of creativity could achieve.
This is a partnered post
Arts & Culture
NFT stands for non-fungible token, an authentication certificate meant to ensure that ownership of a digital work — animations, videos, photos or music, for example — cannot be forged or otherwise manipulated.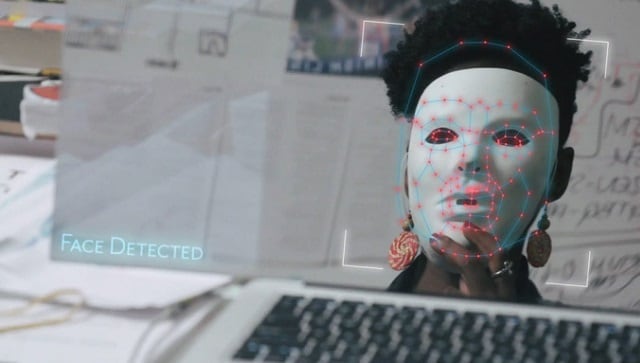 Entertainment
Coded Bias rounds up the troublingly ways artificial intelligence is being used around the world to assess the everyday lives of billions of people — intermittently reminding us of a long and grim fight.
Entertainment
The premise of The Mole Agent comes straight out of a spy thriller: a detective agency in Santiago wants to investigate possible elder abuse at an old age home in the city. The only way it could do this is by planting a "mole", a senior citizen who will report happenings from within the institution.