Things to consider before you apply for a credit card
A credit card company will never approve your credit card application if you do not have a good credit score.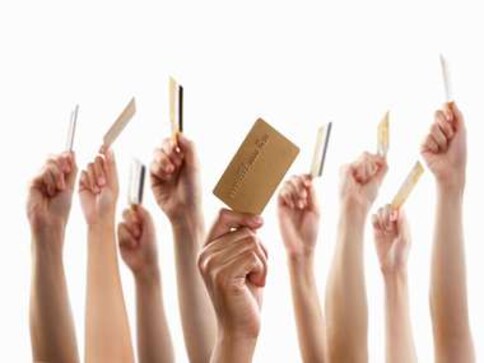 A credit card in your purse or wallet is one of the handiest and valuable personal finance tools that you can ever own. If you study the current trend you will see that India is gradually moving towards a less-cash economy and aiming to become a cashless economy. In today's world, applying for a credit card is extremely easy and hassle-free. You can do it online by going to the official website of a bank. There are third-party websites where you can compare different credit cards and apply for the one that suits your needs.
However, before you apply for a credit card, certain things must be considered.
Credit score
Keeping track of your credit score is of utmost importance when you plan to apply for a credit card. A credit card company will never approve your credit card application if you do not have a good credit score. Your creditworthiness is reflected in your credit score. Not only does it show all your repayment history for past credits, but also it reflects your ability to make repayments. The credit score ranges between 300 and 900. If your credit score is more than 750, it is considered as a great score and most banks will find you eligible for loan or credit card applications.
Your credit score comes in a report known as the credit report, which shows details about all your existing and past credits. Lenders get a clear idea of how good you are at managing your debts by looking at your credit reports. People who have multiple loans and bad credit history are mostly rejected by the credit card organisations. Even if their credit card application is accepted, they are charged a high rate of interest.
It takes a substantial amount of time to improve your credit score. Every time a credit card application is rejected, the applicant's credit score goes further down. One must always try to get the application accepted in one shot.
Carefully choose the card
How do you figure out that the credit card you want is the chosen one? To answer this question, you must understand your spending habits and your capacity of making repayments. Don't just go with any credit card that is offered by the issuer. If you like going out to fancy restaurants or watch movies with friends and family, you should pick a card that offers attractive deals on dining and entertainment. If you are a frequent flyer, choose a credit card that offers air miles. If you always shop online from various websites, a shopping credit card is something that you need. With certain money back credit cards or cashback credit cards, you can avail waivers of fuel surcharge. So, if you are a person who keeps visiting the petrol stations for refuelling your vehicle, a cashback credit card can be a good choice.
Once you identify the need for a credit card, you will also figure the benefits that can be reaped by using the card. Chose a card that comes with low rates of interest and offers you rewards points, air miles, cashback, etc.
Take tips from experts
Before you apply for a credit card, it is better to finance tips from the experts. There are several top financial bloggers who might help you choose a card that suits your requirements. You may also consider comparing credit cards on third-party websites to know which card is going to give you the best deal. These websites make the application process simpler for you and also guide you while applying for a credit card. These websites can also help you with the documentation process and other application related formalities. The best part of these expert services is that they do not charge you a single rupee.
In case your credit score is really low, it is advisable that you take the help of experts before you apply for a credit card. Their advice will ensure that the credit card you apply for is approved and proves to be the best for you. If you want to build your credit score, it is advisable that you apply for a secured credit card.
Prepare all the documents
When you apply for a card, you must submit a set of documents to your card issuer. You must keep all these documents ready before you plan to make the application. The documents required by most banks are pretty similar. They include identity proofs, address proofs, income tax statement for self-employed individuals, salary slips for salaried individuals, recent photographs, etc.
If you are unable to submit all the necessary documents, you will not be considered eligible for the credit card and your application will stand rejected. The bank will also reject your application if it finds any discrepancy in the submitted set of documents.
Know the offers
May it be a MasterCard credit card or a Visa credit card, attractive deals and offers can be availed with all of them. Sometimes, it's the issuer that gives out amazing discounts for purchasing certain products. Sometimes, specific retail outlets and online merchants come up with exciting deals and offers that help you save a lot. Thus, you must always pick a credit card that rolls out offers on products and services of your preference.
Check for fees and charges
Before you apply for a particular credit card, ensure you check the fees and charges associated with that card. Sometimes a credit card might offer great rewards but the rate of interest might be extremely high for you. Certain credit cards come with zero annual fees, but to avail that benefit you might have to spend a high amount within a specific period of time. This can prove to be financially problematic and non-profitable for you.
Thus, knowing credit card fees and charges is of utmost importance before you apply for one.
Bottom line
Carrying a card instead of cash makes things way more convenient for you. However, choosing that card must be done with extreme caution. Pick the one that helps you take care of your financial requirements instead of it becoming a financial liability. If you are looking for the best credit card available in the market, you will never find one. You must understand that there is no best credit card on the market. There can only be a credit card that is best for you.
This is a partnered post.