Sabarimala Temple: Religious authorities need to stop shunning half the world's population
The Sabarimala shrine has historically been open to only male devotees because women experience menstruation and that is traditionally considered 'impure'.
(This article was originally published on 24 November, 2015 and has been republished in light of the Supreme Court preparing its final judgment on the issue of women being allowed to enter the Sabarimala Temple)
Thirteen years ago, my family and I were in a nondescript room that was allotted to us on our darshan ticket for the Tirupati Venkateswara Swamy Temple. We were getting ready to go for our darshan at 4 a.m. when we heard loud cries from the corridor outside. My father opened the door to see what the commotion was about and saw that a family was leaving for the darshan and had left their teenaged daughter on a mat outside, shunned.
She wailed, begged and pleaded with her father, but he did not entertain any of her feelings, let alone even acknowledge them. My father walked back into the room and told us that the girl had gotten her first period and therefore her family was vehemently against taking her to the temple. Incidentally, I was also on my period that day and getting ready to go to the temple. What a sea of difference in my little world; I was starting to see my upbringing as a privilege.
Recently, International Business Times reported that the Travancore Devaswom Board president, Prayar Gopalakrishnan had said that women could enter Sabarimala after machines are made that can scan whether a woman is menstruating or not; hence judge how pure they are. The Sabarimala shrine has historically been open to only male devotees because women experience menstruation and that is traditionally considered 'impure'. The severe austerities and rituals that Sabarimala devotees are expected to perform before their pilgrimage cannot be performed by women because of their biology. These comments by the president sparked a social media outrage, with Nikita Azad writing an open letter to the Devaswom and putting up a Facebook event titled, 'Happy to bleed' and within a few hours hordes of users started posting pictures of tampons and sanitary napkins with the hash-tag.
Women were not allowed in Sabarimala anyway, so why this hue and cry now? Well, it is always good to revisit matters of complex debates and archaic religious practices. The matter at hand is not simple enough to be explained under the simplistic umbrella of patriarchy. It is not a problem that is unique to Hindu culture or India either. According to Janice Delaney, Mary Jane Lupton, Emily Toth's book, The Curse: A Cultural History of Menstruation, what is considered as a uniquely female phenomenon of menstruation has long bothered human communities, from the Maori of New Zealand to the Polynesians.
Here is a not-so-fun fact, when Jiro Ono, a celebrated Michelin sushi chef was asked about why there are no female sushi chefs, the Wall Street Journal interview quotes him saying, "The reason is because women menstruate. To be a professional means to have a steady taste in your food, but because of the menstrual cycle women have an imbalance in their taste, and that's why women can't be sushi chefs." Well, that is a first, women not being allowed in the one place they apparently belong to, the kitchen!
The period is not very welcome in Judaism and Islam as well. The Indian Express reported that women petitioned against the strict rules at the Haji Ali Dargah where women are not allowed inside the sanctum. Taking a neutral stand, the Bombay High Court said that the court would not intervene in religious matters, though the petitioners insist that the matter is about gender parity, according to a DNA report.
So what do religions have against our vaginas and what comes out of it every month? Anthropologists are in agreement about one thing: it largely has to do with the notions of purity and impurity. Metti Amirtham notes in her 2011 book, Women in India: Negotiating Body, Reclaiming Agency that a woman's body is replete with cultural meaning. With period blood, a woman's body is understood as having attained impurity, just like how a woman is considered impure immediately after the delivery of her child.
She writes that close to 74 percent of the Hindi respondents in her study distanced themselves from others, especially from sacred things during their periods to avoid being "punished by gods and goddesses". In The Curse: A Cultural History of Menstruation, the authors write about how many rites follow the menarche in many communities. Girls are not allowed to touch the ground, handle food or touch anyone and are usually kept secluded for a few days.
In effect, the problem is not necessarily with a woman's uterus or what they expel every month, the problem is with how meanings are attached to bodily functions and that a woman's worth is tied to her essential female biology.
Aditi Gupta, co-founder of Menstrupedia, a comic book/guide to periods for young girls that dispels many myths, says, there is no relation between menstruation and religion. "Seclusion happened historically as measure of maintaining hygience since women did not have proper avenues, these practices have no relevance today," she said. She says that there are many religions where periods are not considered "dirty" such as Sikhism and Christianity.
But the issue mainly surrounding periods, according to Gupta, is that teaching periods as something impure passes on feelings of guilt and shame about the female anatomy and body. "Girls always see themselves as inferior to the opposite gender. What's worse is that they would pass on this perception of womanhood and female body to their friends and the next generation. If a girl or a woman can't even talk about her natural biological process with dignity, how can we expect her to ever raise her voice against any violation she faces one her body," she added.
Usually when news like this pops up on my newsfeed, I mutter under my breath what Rachel Green of Friends said on an episode, "No uterus, no opinion!" (No! I don't really mean it) and this comment by Masahiko F on the Wall Street Journal article just takes the cake:
Periods can be painful, periods can be happy but women as a collective are sure not going to be ashamed about bleeding.
Peace out.
Find latest and upcoming tech gadgets online on Tech2 Gadgets. Get technology news, gadgets reviews & ratings. Popular gadgets including laptop, tablet and mobile specifications, features, prices, comparison.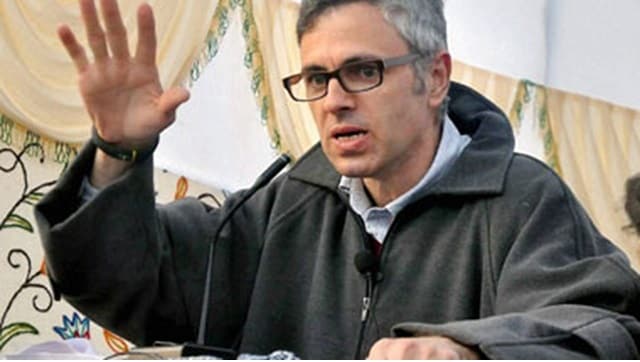 Politics
Of the recently released mainstream Jammu and Kashmir leaders, none has publicly called for restoring Article 370. Their silence has not gone unnoticed.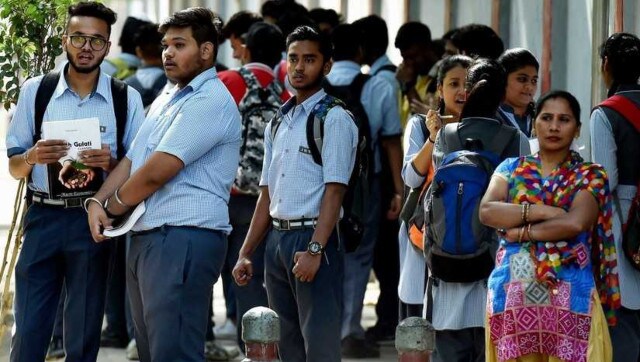 India
The reforms embedded in the National Education Policy 2020 represent an overhaul of the current education system and could usher in a better tomorrow for the country
India
There is much debate on social media and opinion within the Army is divided. Many like me have had women officers serving under us in the most challenging circumstances in Kashmir and elsewhere and vouch for their professional capability and dedication. There are challenges galore awaiting them.