The vast universe of poet-professor Eunice de Souza, and a student's place in it
That people die is an established fact of life. I suspect, however, that Eunice de Souza, poet, literary critic, English professor, theatre person, novelist, and columnist didn't go quietly into the good night, writes author Karishma Attari.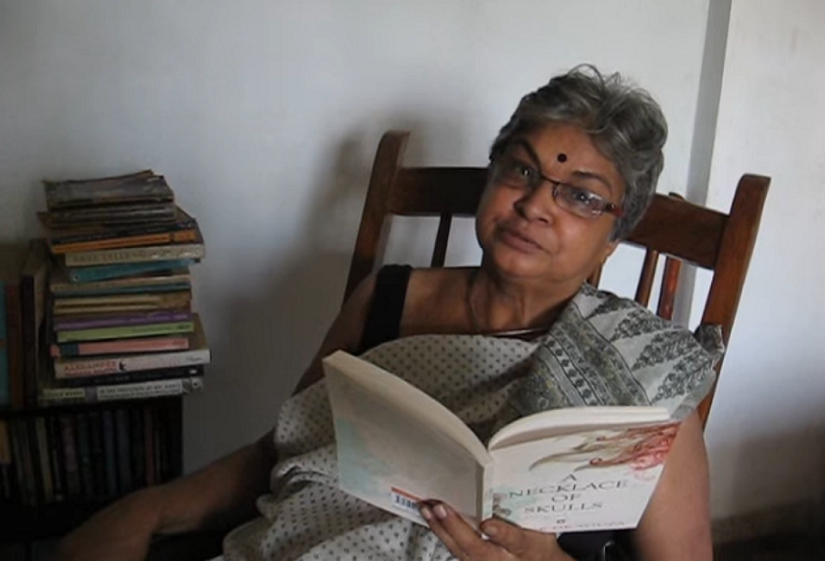 That people die is an established fact of life. I suspect, however, that Eunice de Souza, poet, literary critic, English professor, theatre person, novelist, and columnist didn't go quietly into the good night on Saturday, 29 July. I suspect that she went up in flames; the way a forest crackles into bushfire, the way a sunset irradiates the ocean, the way a comet burns through the sky. If this sounds like an unadulterated tribute, let me be more candid; she haunted my imagination in life, muscled her way into my fiction, and I can only dread what she will do as a ghost. Gone, perhaps, but not forgotten as is the way of legends – not whilst her students and her readers survive.
Eunice de Souza was many things to many people. To her BA students who sat around open-mouthed in class at St Xavier's College, Mumbai, she was a lofty, cool drink of water. Her bold bindi stared you down, unerringly, a third eye that never blinked. Her eyes, on the other hand, were flint and they flitted over and past you. To get her attention you had to be extraordinary in some way: you had to say the sharp and timely thing, be the serial absentee, display unseemly credulity, or have a talent that she'd nose out with the sophistication of a connoisseur of grace.
I'll never know how her saris looked on a rack or a hanger. Because on her they were the feathers of a bird, the surging black of a bird of prey, the prideful splash of a peacock, the vivid shock of a kingfisher's blue. The metaphor suits her, because she was always and forever in flight. When in class (and I can only imagine what the deadness of routine and the obduracy of our dull minds did to her), she perched on a desk, her feet on the bench that we were meant to sit on, as befitted royalty.
She'd survey us, her expression half-amused, as she simultaneously mocked us and inspired us to be more than a bunch of 'cabbages, daarling, cabbages,' intoning in a languid accent, her words half buried under the weight of her own mordant irony. Her fingers were stained with the old ash of cigarettes, not chalk. She didn't teach us literature; she brought it to us. For better or worse, she was the vessel through which we tasted it. She shared her love for literature, for imagination, for curiosity, for language itself — a love that would pulse so powerfully through her own writing – with us. In her poem, Pilgrim, she asks, 'Where does the heart find rest?' There is no answer forthcoming. In another poem, Reprieve, she writes, 'thank you for the gift/ of your uncertainties.'
All she had to offer us was the grey world of storytelling, a space without black and white answers, and it was enough. She read out passages, and left us to sort out the muddle of our thoughts: everything ebbed and flowed with the cadence of her speech, Shakespeare's iambic, O'Neil's angst, the lyricism of Faulkner, and the sultriness of Sanskrit women poets. She only paused long enough to see that we had nothing worthwhile to share, and moved along, to the next thing. "Kindly take all your hopes, dreams and aspirations outside my classroom,' she said, "we are here to share literature, and nothing less."
I remember her words like I do the past – with a smear of fact and fabrication — 'Does your particular god require you to be in mourning for weeks?' she asked a delicate girl, who claimed a grandmother's funeral to explain her absence. Her lack of sympathy towards the girl's distress, whatever occasioned it, was biting enough to have the girl transfer departments. 'Have you read the Quran, whether in Arabic or in translation and compared it to Darwin's Origins of the Species?' She asked a belligerent student, 'Or are you feeding us second hand opinions?'
As her student, I had no head for British Modernism. So, I'd write out essay after essay and hand it over to her to see if I was getting somewhere new. I'd go up to her in the staff room and she'd hand the essays back without a word. A thin tick mark the only acknowledgement, most times, that the papers had exchanged hands. Later, she would write in a recommendation that I was 'capable of attempting to make up my own mind.'
It is only now that I realize that she wasn't running a classroom, she was hosting a salon. And that her spare words were probably praise.
I called her on the eve of the board examinations that would mark graduation for us. We spoke briefly and she was encouraging and warm. And then, so confident was I of my position of invisibility and unimportance, that I didn't call her back after writing the paper. When the results came back showing that I had stood first in my batch, I went back to her with the gift of a book and a thank you note. She flung them both back at me in anger. I had committed a real error in not calling her to tell her how the examinations had gone.
How could I explain to her just how little I thought I mattered in the universe of Eunice?
The universe of Eunice was vast. She was on equal terms with the poets and writers we studied and read, because she was, like them, the intelligentsia that gave this city its literary identity.
But there was more to it. You see, conventional as my upbringing was, she was the first adult woman I'd met who lived on her own terms. She exuded a confident, striking sexuality, she was lushness, she was intelligence, her sardonic wit, her deftness, her irony, her independence, were all gifts she gave her students. She offered us not just another way of thinking, but another way of being.
Her poetry was no different, it was in a vernacular of its own, with the urgency of a telegram in every line. Her Advice to Women, says,
Keep cats
if you want to learn to cope with
the otherness of lovers
Otherness is not always neglect—
Cats return to their litter trays
when they need to.
Don't cuss out of the window
at their enemies.
That stare of perpetual surprise
in those great green eyes
will teach you
to die alone.
'Read,' she said, the one time that I remember her dispersing advice to her students. 'You may never get around to it later on.' I should have seen then, what I see now. We mattered, and all those students, the sharp ones, the serial absentees, the credulous, and the talented ones – we may have amused her, but we all mattered. It is an unhappy fact that I learned this the hard way.
I encountered her off and on over the years at literary festivals and through her writing and columns. I was never able to express how her grand love for literature had met something in me. I could never hand her my novels and show her the pages where she'd appeared, thinly disguised in my coming-of-age stories. Partly, it was because with draft upon draft, she'd been edited out to such a degree that all remained was the smoke and not the spirit of a firebrand. Perhaps it was also because to offer any kind of tribute to her meant overcoming my own self-effacement and assuming I mattered in the universe of Eunice.
In her poem, Tell Me, she writes,
Tell me, Mr Death
Date, Time, Place.
I have to look for my
Life-of-sin panties,
Make an appointment
For a pedicure.
However it is, that death came to Eunice, whether in flame or fog, I know this. That the real lessons she had her students learn were often indirect and clouded in ambivalence and 'uncertainties.' She was a real person, and in the manner of icons, always herself. Her poignant lines in 'de Souza Prabhu', go, 'There are ways/ of belonging.' And her ex-students, all of us, in some part, belong in the universe of Eunice.
Karishma Attari is a Mumbai based book reviewer. She is the author of I See You and Don't Look Down.
Life
Eunice de Souza's latest, and long due collection, Learn from the Almond Leaf (2016) further cements her reputation as a poet whose validation comes in the form of a vernacular she has, uncompromisingly, remained loyal to for well over three decades.
India
The University Grants Commission (UGC) has granted "heritage" status to 19 institutions across the country and has approved financial assistance for their improvement and upgradation.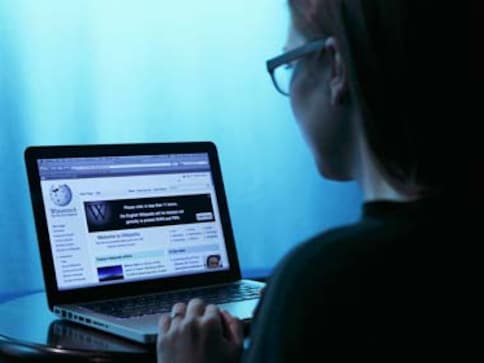 Business
Students would be issued rechargeable prepaid cards to pay for their on-campus activities including canteen transactions.