The real Guwahati shame: We are a nation of onlookers
Everytime a crime such as what happened in Guwahati unfolds in the full glare of the public, and bystanders are afflicted with the Bystander Effect, we collectively lose a bit of our humanity.
It is difficult to count the number of things that are unspeakably wrong and shameful about the molestation - in full public glare - of a minor girl outside a bar in Guwahati on Monday night.
First, there's the fact that incidents such as these happen with disquieting frequency in cities and towns across India. On New Year's eve earlier this year, a young girl was molested in public in Gurgaon by a group of revellers who were denied admittance to an overcrowded pub. (More on that here.)
Similarly, on another New Year's eve, on the night of 31 December 2006, a young woman, who was with about 10 of her friends, was molested and had her clothes ripped off by a 70-member gang, again in full public glare, in front of a crowd of about 1,000 revellers at the Gateway of India. (More on that, including shocking photographs, here.)
Much like in those instances, the minor girl in Guwahati was molested - and had her clothes pulled off - on a busy street, with plenty of people about.
Yet, in all these cases, the "onlookers" remained just that - people who look on in idle curiosity when a shocking crime, about which there ought not to have been any moral ambiguity,  was unfolding right in front of their eyes.
In the Guwahati incident, the girl was being groped at in public for a full half an hour. Some 20 men whom she had evidently quarrelled with earlier in the evening when they sexually harassed her at the bar lay in wait for her - and pounced on her like a pack of wolves when she was about to head home.
They then proceeded to tease and taunt her, taking turns to grope and tug at and rip off her clothes, as she helplessly sought to fend them off. In their estimation, just the fact that a girl so young was at a bar, and had had the temerity to tell them off, made her fair game for sexual harassment of the most venomous kind. In public, no less.
Again, none of the onlookers on the street thought it prudent to intervene. More bizarrely, some of the bystanders even joined in the melee to get a piece of the groping action.
All this is on record because a television news crew arrived at the scene - and recorded the shocking scenes, evidently with the endorsement of the "Guwahati gang". The molesters can be seen parading their prey in front of the camera and forcing her to show her face, evidently to subject her to some form of ritual humiliation.
For those few minutes, to the extent that the journalist and the camera crew did not intervene to stop the sexual assault - and were instead filming the proceedings, and participating in the ritual humiliation of the girl, they became complicit in the attack.
However, defending his journalists' actions, Atanu Bhuyan, editor-in-chief of Newslive, claimed that by filming the event, they had helped identify the molesters.
"Mainstream news channels.... questioned me as to why my reporter and camera person shot the incident and didn't prevent the mob from molesting the girl," Bhuyan said on Twitter. "But I'm backing my team since the mob would have attacked them, prevented them from shooting, that would have only destroyed all evidence."
Bhuyan further said: "My reporters informed the police, who saved the girl before it was too late." His justification of his team's action, he added, was "very simple. In case of a bomb blast, my reporters would have shot the visuals rather than donate blood."
Had his team not not filmed the molestation incident, "the molesters would have been roaming scot-free," he pointed out.
From an unemotional, hard-nosed professional point of view, he may have a point. But it's far more likely that this represents a post-facto justification of what was at that moment an insensitive attempt to "carry on with the job" without being alive to the greater responsibility that everyone shares to go beyond being onlookers and chroniclers of events as they unfold in front of us.
As I noted earlier from my personal experience (here, in the context of the 1984 riots), in situations like this, even the feeblest of human beings typically finds courage - and enormous, inexplicable strength of character - to intervene to stop a crime, even at grave risk to one's own life. If you won't stand up and be counted in moments like that, however life-threatening the circumstances may be, can you face yourself in the mirror everyday for the rest of your life?
Everytime a crime such as what happened in Guwahati unfolds in the full glare of the public, and bystanders are afflicted with the Bystander Effect, we collectively lose a bit of our humanity.
In one of the psalms slokas in the Bhagavad Gita, Krishna promises to appear whenever and wherever adharma surfaces; and in another defining moment, when Draupadi is disrobed, he saves her honour in dramatic fashion.
It's a pity that the bystanders in Guwahati haven't quite inculcated those values of righteousness that Krishna stood for. When a young girl was being criminally disrobed in front of them, all they could think of was getting a piece of the dirty action themselves.
Find latest and upcoming tech gadgets online on Tech2 Gadgets. Get technology news, gadgets reviews & ratings. Popular gadgets including laptop, tablet and mobile specifications, features, prices, comparison.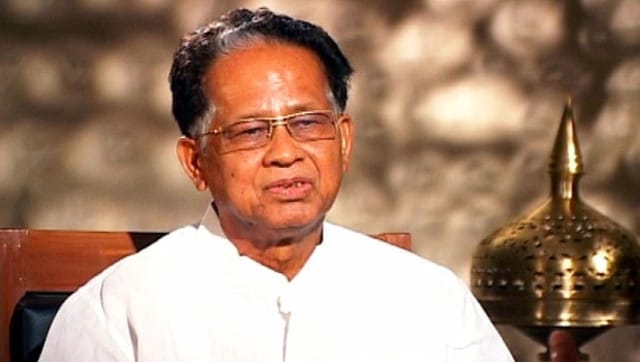 Politics
The octogenarian Congress leader is undergoing treatment for post-COVID complications and is being monitored by a team of nine doctors
India
Over the years, given the lack of general faith in India's law enforcement system, the CBI has managed to maintain the public perception of being a professional investigating agency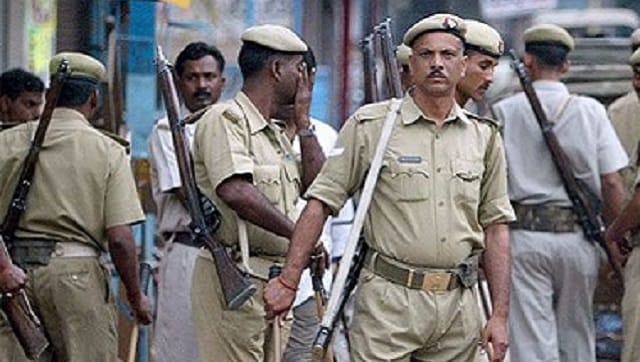 India
The girls' uncle had alleged that when he was informing the district magistrate about the incident over the phone, a police constable came to him and told him not to speak about this to anyone