Tenant pockets Rs 3 lakh by cheating landlord: 5 ways to avoid such situations
The Thane police arrested a 32-year-old man for scamming Rs 3 lakh from his landlord after posing as a tenant in Mumbai.
The Thane police on Tuesday arrested a 32-year-old man for  pocketing Rs 3 lakh  as rent after he agreed to lease out his landlord's apartment to five other people  simultaneously, a report in The Indian Express said.
According to the report, Sachin Gunja from Diva approached the owner of a flat in Thane West after seeing a advertisement in the newspaper. Quoting the police, the report added that Gunja posed as one Abhijit Sawant and met the property owner with his friend Ashish Singh. "Gunja agreed to pay a deposit of Rs 1 lakh and a monthly rent of Rs 20,000. He gave the victim a cheque for Rs 20,000, but told him to deposit it only when he said so. Sawant also said that he would complete the registration on March 1, but before leaving asked to be given the keys to the house as he wanted to show it to his wife," sub-inspector Vijay Upale of Rabodi police station told The Indian Express.
However, Gunja instead went on the internet to post an advertisements for the house which he claimed to be his own. Five people agreed to take up the house, the report added. Since Gunja already had the keys it was not too hard to show the apartment to those interested. According to the police, after striking 'fake' deals with them Gunja managed to pocket Rs 3.17 lakh.
In a city like Mumbai, it is hard for landlords to keep a vigil on the apartments they rent out and sub-letting of flats  is very common but usually the landlord is ignorant about this practice.Here are five things that a property owner could do before he/she rents the place out:
Screen well
This article on movoto.com says that the first and the best possible way to stop menacing tenants to enter your home is to screen them properly. Landlords need to run a thorough background and credit check. If there is a possibility of checking references, be sure to do that. Call up previous landlords and get an insight into your new tenant. Moreover, a character certificate from the tenant's current employer is a must.
Police Verification
Just a background check by the broker is not enough. Make sure that local police has given the clean chit to your tenant. According to this report, ignoring police verification is a punishable offence under Section 188. In July 2013, 49 cases were registered against errant landowners and tenants in Delhi alone.
Have a list of Do-s and Dont-s
If you like your peace and quiet and stay close to your tenant make sure to put a list of do's and don'ts for your tenant in the agreement itself.  The list also acts as a good filter.
Make sure you have a lease agreement
If you are renting out a place just for a couple of months, a lease agreement might not be necessary. But if you are renting out the place for at least 11 months, make sure you have an agreement. The lease agreement acts as the most important layer of security in case your tenant refuses to vacate the house. According to this report, it is mandatory to have a lease agreement if you are renting out your place for more than a year.
Knowing the right civic body which can help in case of problem
According to this report in the Economic Times, every state has appointed an authority to handle disputes related to rented property under the Rent Control Act and in case of a problem the landlord can approach the body. Quoting a Mumbai-based realtor, Rajan Hiranandani the report said that local police is of no help unless the tenant is involved in something illegal.
There are many things which could go wrong while renting out a place or vice-versa. Following a few basic rules while hunting for a home or hunting for a tenant will make the entire process a little more bearable.
Find latest and upcoming tech gadgets online on Tech2 Gadgets. Get technology news, gadgets reviews & ratings. Popular gadgets including laptop, tablet and mobile specifications, features, prices, comparison.
Lifestyle
In the face of the coronavirus pandemic and lockdowns, fashion weeks across the world have been forced to recalibrate their existing practices, priorities, and their very role. The upcoming Lakme Fashion Week also grapples with these concerns in its first-ever digital edition.
Lifestyle
Following a parched few months in luxury retail, can digital fashion weeks like LFW offer greater business to designers?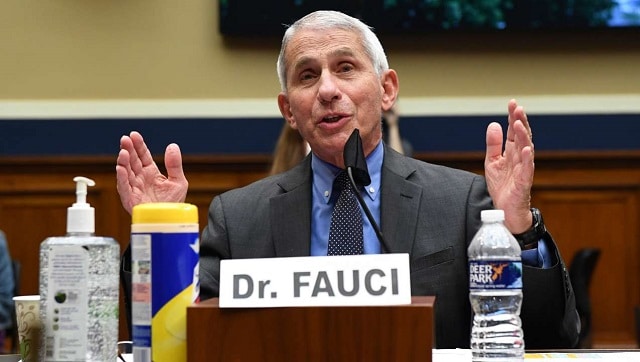 World
Trump seems to have made the calculation of trying to cast Fauci, a man who has served six presidents, as the villain of the piece. It is, to put it kindly, an interesting strategy. To put it bluntly, it looks like a misguided ploy that may end up costing him a second term