Sundarbans' wildlife at greater danger due to increased industrial activities, says IUCN report
The Sundarbans, a natural world heritage site spread across India and Bangladesh, is facing major threats from increased shipping and industrial activities, says IUCN
Kochi: The Sundarbans, a natural world heritage site spread across India and Bangladesh, is facing major threats from increased shipping and industrial activities, says a latest report by a leading global conservation agency.
International Union for Conservation of Nature (IUCN), the advisory body on natural world heritage, has recommended action to tackle major threats in listed sites, including the Sundarbans, home to the iconic royal Bengal tiger.
The World Heritage Committee reports released on Friday include IUCN's advice on necessary measures to tackle threats affecting the world's iconic natural areas.
A total of 55 natural world heritage sites, including the Sundarbans, have been monitored by IUCN this year, in collaboration with UNESCO's World Heritage Centre.
"Natural World Heritage sites facing threats include Doñana National Park in Spain, a crucial wetland for migratory bird species which is threatened by unsustainable use of water for agriculture; and the Sundarbans in Bangladesh, home to the world's largest population of tigers, together with India's Sundarban National Park, which is exposed to a number of threats including a coal-fired power plant project, increased shipping, and reduced inflow of freshwater," the report said.
Despite having the highest international recognition, natural world heritage sites continue to face serious threats, including from climate change, industrial activities and armed conflict, the report released on Friday claimed.
There are 18 natural sites listed as "in danger", out of 238 listed for their outstanding natural value, IUCN said.
IUCN has found that the Sundarbans does not currently meet the requirements for inscription on the List of World Heritage in Danger.
It said immediate implementation of the recommendations related to the freshwater flows, large-scale developments in the vicinity of the property, and integrated management is imperative to prevent the outstanding universal value of the property from becoming irreversibly damaged.
"It is therefore recommended that, in the absence of substantial progress with the implementation of the above, the committee should consider inscribing the property on the List of World Heritage in Danger at its 42nd session," it said.
According to WWF, the Sundarbans forest is about 10,000 sq km across India and Bangladesh, of which 40 percent lies in India, and is home to many rare and globally threatened wildlife species such as the Estuarine crocodile, royal Bengal tiger, water monitor lizard, Gangetic dolphin, and olive ridley turtle, etc.
The forest in India is divided into the Sundarbans Tiger Reserve and 24 Parganas (South) Forest Division, and together with the forest in Bangladesh, is the only mangrove forest in the world where tigers are found.
Find latest and upcoming tech gadgets online on Tech2 Gadgets. Get technology news, gadgets reviews & ratings. Popular gadgets including laptop, tablet and mobile specifications, features, prices, comparison.
World
The World Disaster Report rated climate change as the greatest global challenge, finding disasters triggered by climate-related events had risen 35% since 1990s
Arts & Culture
Intensely political yet captivating, Brazilian photographer Sebastião Salgado's body of work examines the beauty and brutality of the human condition. More recently, his photographs serve as an ode to the planet — an optimistic view of what we must save and celebrate.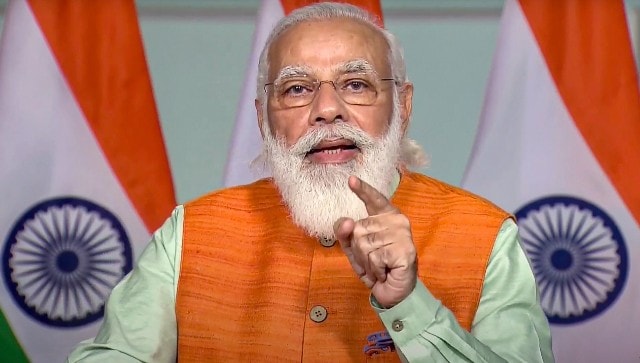 India
Celebrated on 19 November every year, World Toilet Day attempts to create awareness of the 4.2 billion people around the world without access to proper sanitation