Siddharth Dhanvant Shanghvi on The Rabbit & the Squirrel, writing about friendships and love
Siddharth Dhanvant Shanghvi speaks about how a wrote for a friend turned into an illustrated book, his writing and his affinity for the sea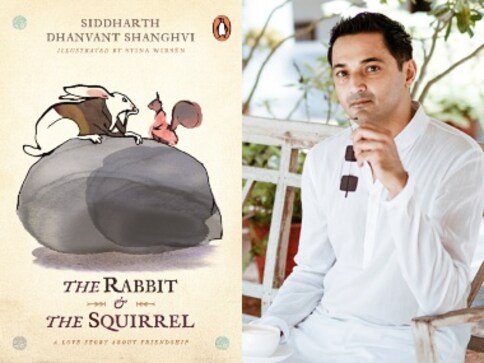 The Squirrel's greatest joy is dancing in the forest with the Rabbit – her beloved friend and equal of heart. Thus begins a modern day fable which marks the return of author Siddharth Dhanvant Shanghvi, nine years after The Lost Flamingoes of Bombay, inspired by the Jessica Lal murder trial.
The Rabbit & The Squirrel contains many elements which made the writer famous in the past – elegant turns of phrases, a firm hold over narration and a heartwarming story which stays with you long after you've finished reading. Only 59 pages long, it packs a punch over and above its weight. Shanghvi is in fine form reeling the readers in with a tale of love, friendship and loss. In this conversation with Firstpost, the author speaks about the process of writing this book, how illustrations found their way into its story and his love for the sea.
You mention that The Rabbit & the Squirrel was originally made for a friend, as a series of cards and photographs. How did it turn into an illustrated book?
Last year, I was staying at the Stockholm home of my friends Stina Wirsen and Pompe Hedengren while they were abroad. When I returned to the apartment one night, the front door key failed. The locksmith I called was hopeless – he used a blowtorch to fire a hole through their door. On their return, to distract them from how I'd turned out to be the house guest from hell, I told them a story. This was The Rabbit & The Squirrel, a fable I wrote for a friend some years ago. On finishing, Stina had tears down her cheeks. 'Can I illustrate this for you?' she asked. Stina is Sweden's most acclaimed and loved children's book writer and illustrator. 'Yes,' I said, gratefully. 'Yes.'
I was filled with relief she had not risen to strangle me, this door destroying guest from Goa.
This is your first book after The Lost Flamingoes of Bombay in 2009. How have the intermittent years shaped you as a writer?
Restraint. Economy. Precision.
The usage of animals as characters reminds me of Animal Farm. Why did you choose them to be the protagonists to take your story forward?
What a great question, I wish I could answer this clearly, directly. But as with such things, these little stories, they arrive whole, unbidden. Perhaps the characters were secret codes for a friend and I, to express things we might dare not say to each other otherwise.
The illustrations by Stina Wirsen take the narrative forward in delightful ways. How did the collaboration come about, and what was the brief given by you for them?
Stina, a close friend, is also an artist whose work I have collected, and shown at Sunaparanta. I handed her this story, and she brought it to life with electric genius, her vigor and tenderness. Her illustrations give oxygen to the story, and her approach was from the inside out – as if she had illustrated the book first, and I only gave the words later.
No one truly loved ever leaves you, says a character in the book. Your debut, The Last Song of Dusk was about the love of Anuradha and Vardhaman. The Lost Flamingoes of Bombay was built on the love and affection of Zaira and Samar. The Rabbit & the Squirrel, well, is about their story. Would you agree that the central premises of your books are love and friendship?
Yes, absolutely. It is strange to me that not enough writers take ownership of these themes in their work. Many writers want their books to be classified as 'political fiction' perhaps to pass muster as "serious". Of course, it is crucial to write about war and oppression, caste and religion – these are important, valuable themes.
But equally valid are questions around what makes our everyday life endurable. Because even without war and tyranny, life when you meet it plainly and truthfully is awful.
The loneliness-soaked hours of the train ride home from work. The earth-shattering realisation that loving someone does not immunise them from leaving you. Without love and friendship, we'd be a planet of lemmings, jumping off the cliff, no one quite knowing why.
Your works teem with love, longing and loss. Acceptance and peace always find a place in your world. How much of your own life has been a part of the oeuvre of your writing?
I think we are all trying to move toward some form of reconciliation. It is with parents, a former lover and so on. But perhaps what is central in this fable is that the Rabbit and the Squirrel are divided – their time apart becomes a private, individual education. Slowly they become whole without each other but only because of each other. From the wound of separation, a deeper union creeps through, which is a gradual gathering of the pieces that make us human – the reconciliation we never thought we might be worthy of.
You had previously said that The Lost Flamingoes of Bombay will be your last book. Even The Rabbit and the Squirrel isn't a (full-fledged) novel. When can we expect a novel from the Sanghvi stable, and why did you decide against it?
Thank you for asking. I am trying to learn again the writing discipline of my 20s, which resulted in two novels. Nowadays I am lazy, or dwell more in experience over art, or with age I fight a sense of diminished time – all this keeps me from working on a new book. But it's changing. There is a disturbing, and gendered, India one inhabits. What would it be to be a young woman in modern India, growing up in the dark light of Jyoti Singh Pandey? This is a question I must try and answer some day, perhaps with a book.
You write for various platforms, you are the honorary director of Sunaparanta, an arts foundation in Goa, you take pictures…which of it is a role closest to your heart?
They are all connected, and they all connect me. The photography came after I learned to think in images, thanks to the novels. The books and my camera trained me to run an arts foundation, to think coherently and expansively about the work of other artists and how I might serve them. But there's one role you did now point out: someone who loves the sea. This is how I think of myself when alone. It might be also my most honest designation.
Your prose is very elegiac and the turn of your prose flamboyant... is that how you approach life?
I live a fantastically boring life in a village. I don't own a television. I have few friends. Going to the beach is a big deal. So, my approach to life is one of extreme gratitude for not suffering a heroic breakout of acne that might come from the shock of being published at all.
Finally, where does Siddharth Dhanvant Shanghvi go from here?
Well, to the beach. Coming?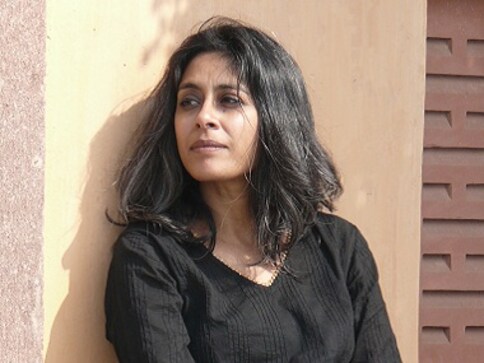 Life
In her latest novel, All The Lives We Never Lived (Hachette), Anuradha Roy recreates through memory a journey that amounts to some prescient social and political questions
Life
Benyamin speaks about the politics embedded in his works and how he uses writing as an outlet for the pain he experiences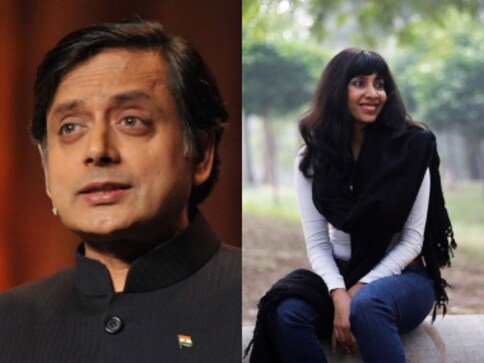 India
Ruskin Bond and Soha Ali Khan won awards in the Popular category at the latest edition of the Crossword Book Awards