Reading movies: Meet the man behind HarperCollins' collection of books on cinema
Over the last few years, HarperCollins' Shantanu Ray Chaudhuri has quietly built an impressive and meaningful list of books on Hindi cinema and has become the go-to person for all writers working in this space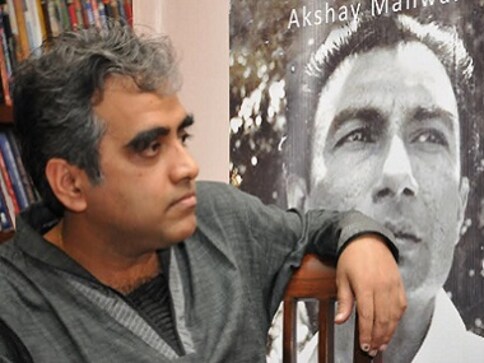 Editor's note: In this series, we talk to publishers about the titles they've commissioned, the writers whose works they're most excited by, and what readers can look forward to in the months to come.
Over the last few years, HarperCollins' Shantanu Ray Chaudhuri has quietly built an impressive and meaningful list of books on Hindi cinema and has become the go-to person for all writers working in this space. In this interview with Firstpost, he shares his insights on publishing books on cinema and the various challenges they pose.
How did you get into commissioning books on Indian cinema? What was the first title that you commissioned?
I was always keen on cinema, had even done a short-term course in film and TV from St. Xavier's College in Mumbai after a career in finance and accounts. When I got into publishing, at Penguin, I worked on quite few books on films commissioned by editors like Ravi Singh and Udayan Mitra. When I moved to HarperCollins, Karthika VK asked me to develop a list of books on cinema. That is where I started. Among the first titles I commissioned were Anirudha-Balaji's RD Burman and BD Garga's Silent Cinema in India: A Pictorial Journey. I had come across a couple of Garga's proposals — a collection of his film writings and a book on the non-fiction film in India — in the unsolicited pile at Penguin, and Udayan had taken those books on. When I moved to Harper, Garga wanted to publish Silent Cinema in India with me. Interestingly, both the RD Burman book and Silent Cinema in India went on to win the National Award for Best Book on Cinema.
 Your authors often talk about your encyclopaedic knowledge of Indian cinema from the early days right up to the modern times. Do you think it's important to have in-depth knowledge of cinema to be able to commission and publish successfully in this space?
I think it helps to know about the subject. That way, you work with the author with fact-checking. Just to give you an example, in one of the books I worked on, the author had claimed that a certain star had won the Filmfare Best Actor Award for a certain film. It helped that I could remember the film having won awards only for its music, not its actors. But that kind of information is not necessary to actually be able to commission – that has more to do with trying to find an interesting subject. And often, despite one's awareness of facts, I have slipped up!
Not only have you published niche, semi-academic and semi-technical books on Hindi cinema, but your list has several books on regional cinema such as Bengali and Malayalam. What are the kind of challenges one faces in publishing and promoting such books?
Obviously, the main challenge is that of finding readership. You see, as a people we love our cinema, but that is limited to watching films. Most people, and even those in the industry, have this thing about cinema: you watch, you enjoy, what's there to read about it… And when you move into regional cinema, the readership is further curtailed. But, when you get a manuscript on the cinema of Adoor Gopalakrishnan by a writer from Assam, it's impossible not to be fascinated! Or when a scholar brings together a book on the stories of Tagore, filmed by Satyajit Ray, focused on the women in those stories and their material possessions, to study what they say about gender, you want to publish it though you know, it's academic and will probably not do big numbers. Or our recent book on south Indian cinema, Beyond Bollywood. It presents short introductions on each of the four language cinemas in the south, a wonderful way to be initiated into cinema from the region.
Harper has also been publishing slim monographs on iconic films of Hindi cinema such as Deewar, Jaane Bhi Do Yaaro and so on. How did you come upon this idea? Is there really a readership for full length books on one single movie? 
This is a series that's very close to my heart. Sadly, we haven't done very well with the sales on these, though almost all the books in the series have had good press. Surprisingly, people keep writing in, either suggesting films we should publish about or praising these books. Authors keep sending proposals about film monographs they would like to do. I think if marketed intelligently, these books could do really well, given how much people continue to keep writing to us. Hopefully, with the next lot of books in the series, three films of Gulzar-ji, we should make a splash with the series.
One of your biggest commercial successes, Balaji Vittal and Anirudha Bhattacharjee's RD Burman: The Man, The Music, didn't have an easy path to publication. Why did you decide to publish it?
Well, it was a no-brainer, really! For almost 15 years since his death in 1994, RD was ruling the airwaves – his songs kept playing on radio, he was the most remixed of composers. And there wasn't a book on him! And Balaji and Anirudha came at the right time. The first thing that struck me about the book was the extent of their research; the kind of information they had on RD was phenomenal. They had spoken to so many of RD's team of musicians, which gave the book a unique take. From there on, there was no way I was not doing the book. And I am glad I did. They brought the same kind of research to their second book, Gaata Rahe Mera Dil: 50 Classic Hindi Film Songs. And they won the MAMI Award for that!
You've collaborated with The Ray Society to bring out many books on Satyajit Ray. Please share some of the most memorable stories from this collaboration.
Well, it's been one of my most cherished associations. I mean to have Satyajit Ray on your list, imagine! I am glad that we have published something like Satyajit Ray's Ravi Shankar — you see, it's a book based on a film that Ray never made. That is what made it unique; a book that took his screenplay of the aborted film and wove that together with essays on their collaboration and interviews of the two maestros. It's celebrating the work of two masters. Working on the Pather Panchali book was another great experience. To be actually sitting with Sandip-da, in Satyajit Ray's room, going over the material that could be included in the book — we came across such rare material, essays by stalwarts like Subrata Mitra, Bansi Chandragupta, reviews published at the time in the Statesman, Sight and Sound, Ray's photo tests for the actors who played Apu and Durga, unseen photographs and of course, the complete storyboard. It was magical. Sandip-da has shown me a treasure trove of photographs clicked by Satyaji Ray, and it would be great to publish those. Sandip Ray and Arup De have been great supports and we have a number of other books in the pipeline.
Harper recently published the Rishi Kapoor memoirs and you were seen with him at all the launch events and festivals. Please share some of your experiences working on his book. Is he like his Twitter persona in real life too?
One of the great fun experiences of my publishing career. We actually published the book in a record time of 2-3 months from the time we got the manuscript! And it was a roller-coaster ride all through. At one point, I was meeting him more than I was seeing my family. In fact, he said as much at one airport meeting: 'Shantanu, I'm seeing you more than I'm seeing Neetu.' He is great fun to be with. I mean, imagine visiting Kali Ghat with Rishi Kapoor, or trying to find roadside jhaal-muri for him in Kolkata. Or being hailed by traffic cops well past midnight when his driver had jumped a light. Once the windows were rolled down, all the cops wanted were selfies! And such a wonderful host; not one time would I come to Mumbai and not be invited to lunch and dinner, with him and Neetu-ji unerringly remembering my sweet tooth! It's great the way he backed the book with his presence across festivals and events. Full of beans, great stories about films, his life in the industry. There's enough material there to do a revised and updated PB edition of the book. He is as enjoyable and fun to be with as he is on Twitter.
Many of your authors feel that were it not for you their books would not have seen the light of day primarily because they were first timers writing on niche subjects. Some of these books, such as the Sahir Ludhianvi biography written by Akshay Manwani, have gone into several reprints and are even being translated into regional languages. Is then the perception that cinema books have a limited market somewhat false?
I surely hope so. I think we have published some really unique books. While talking about 50 Classic Hindi Film Songs, I was told time and again: who would want to read about songs when Annu Kapoor does a programme on radio? The book sold out its first print run in three months. And that, without a single promotional event. As did Rakesh Bakshi's book Director Diaries, which focused on the journeys of 12 directors till they made their first film, which was quite a remarkable way of narrating a story. I do think there's a good, strong market for books on cinema, if only one cracks the marketing/sales part of it.
What I am really proud of about the list is that I built it up primarily with first-time writers: Balaji-Anirudha, Akshay Manwani, Gautam Chintamani, Jigna and Supriya, Parthajit Barua, Maithili Rao… all wrote their first books with us. It makes me very happy. It's easy to make a success of a celebrity memoir once you have overcome the difficulty of acquiring it — the name is a guarantee. But with non-celebrity writers, when they succeed, it's altogether something different.
You have also published some memorable coffee table books on cinema. How is the market for such books?
Unfortunately, no (sic). One of my first commissions was the BD Garga book on silent cinema in India. It won us the National Award, but it never sold much. We have published some gorgeous ones, one on Navketan, one by Bhanu Athaiya and costume designing, recently one on Bollywood heroes. But I think price on these books becomes prohibitive.
Do you think publishers are beginning to compromise on quality and subjects in this mad race for topical, celebrity-driven memoirs? Do you have similar books on your list?
Not sure if other publishers are compromising. But yes, there is a bhed-chaal for such celebrity memoirs. I personally know, there's this old-time star biography we have been working on for a while, talking to the star, waiting for his approval, and a new set-up has just commissioned someone to do an unauthorised quickie on the same star! Obviously, it doesn't matter if the writing's good or worthwhile. You just get a biography out there. We have some celebrity memoirs coming up, but these are happening with the active collaboration of the subjects. And obviously they are not going to compromise on it.
How big is your cinema list? And which are the forthcoming books you are most excited about?
Well, I have done quite a few. In the initial stages, one signed on quite a few books in the effort to build a list. Obviously, some of them haven't worked, but it helped build the list. To the extent that someone like Anupama Chopra wants to publish a book on the MAMI with us, or Nasreen Munni Kabir recommends Ramesh Sippy to us. I am very excited about the biography of Kamal Haasan, the biography of Hema Malini, a book by Suresh Jindal on his collaboration with Satyajit Ray on the making of Shatranj Ke Khilari, Meghna Gulzar's biography of her father... In fact, though they don't belong to the film list, my books with Gulzar-ji have been some of my most cherished ones: the two-volume translation of Tagore, his writings on Partition, his first novel, his book of poems, Pluto, which included his sketches for the first time.
What are your views on contemporary Hindi and regional cinema? Do you think it has come of age?
Well, we sure are doing a lot of different kind of films that we would not have done 15-20 years ago. They are often addressing new subjects, they are edgier, more real. Regional cinema, particularly Marathi and Bengali cinema, keeps pushing the envelope in terms of content and execution more than Hindi cinema, where the mindless blockbuster still reigns. But a number of film-makers like Vishal Bhardwaj, Anurag Kashyap, Dibakar Banerjee, Vikramaditya Motwane are creating great content. Though, maybe we still lack a great crossover film, like say, Ray's films.
Would you agree that film journalists/Bollywood writers are slightly difficult to deal with?
No, I am not sure that's true. I have worked with Meena Iyer, who was lovely to work with. I have just signed on Avijit Ghosh and he is a mine of information. Authors like Akshay and Gautam have become wonderful friends, as has Balaji. Yes, deadlines are often a problem given the subject matters they deal with, but then even I am quite often late delivering on books that have come in.
Is there any book that you deeply regret having not published? Why?
Some time ago, Nemai Ghosh, Satyajit Ray's still photographer, and one of our greatest photographers, wanted me to do book of his colour images of Ray — so far he had published only in black and white — with text by Andre Robinson. Great photographs. I was floored. But we just could not get the finances right for it. It remains a great regret.
Politics
No matter at which end of the spectrum one stands, it cannot be denied that Narendra Modi is a phenomenon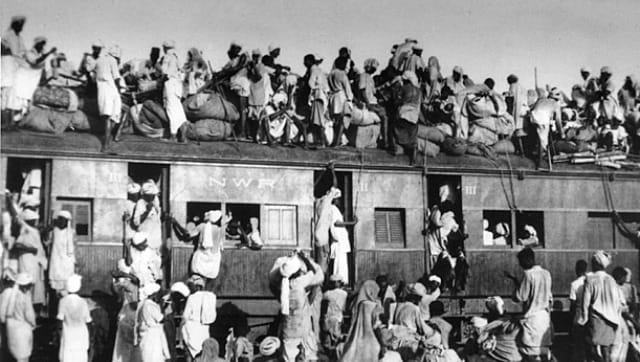 India
Literary works based on Partition exemplify Leon Uris' description: An agglomeration of textual apologia and an attempt to induce civilisational amnesia in the present tense
Arts & Culture
For fans of Dirty Dancing, the popular 1987 movie, actress Jennifer Grey's memoir Out of the Corner is a fascinating account of her life, littered with references to and memories of making the movie itself.