Raanjhanaa, RSS and Arundhati agree: Middle class women don't count
Left intellectuals, right-wingers, and Bollywood, each erase the selfhood of the middle class woman, using anti-elitism to deride and dismiss her.
"Kundan's 'love' is entirely one sided and delusional. We read about similar stories in the press all the time. In each case, it is the girl who suffers, through no fault of hers. In the movie Kundan demolishes several families when Zoya chooses someone else. Hello? Isn't that her sole prerogative?" wrote Shobhaa De in a tirade aimed at Bollywood's latest box office darling, Raanjhanaa.
In her characteristic, over-the-top style, De named the elephant in the room. Kundan's single-minded passion inspired not affection but alarm among the middle class, educated women watching him stalk Zoya on-screen. As a colleague put it, "I felt really uncomfortable. She tells him she's not interested, but he keeps going after her. He just won't let her go."
Small town hero vs Big city snob
A man who won't take 'no' for an answer ought to be an unlikely hero in this era of anti-rape protests. But director Aanand Rai knows exactly how to put female naysayers in place: "There's a life beyond metropolises that some people who have grown up in the metros cannot understand. And I don't see the need to explain myself to them. It's different cultural breeding. In a small town pursuing a girl, until she says yes, is a sign of true love."
To sum up: De is a shallow, big-city snob who cannot appreciate the emotional purity of a poor, small town boy.
Not accidentally, Rai's movie delivers a similar verdict on its leading lady who returns from Delhi as a pretentious intellectual to brush aside the affections of her penurious childhood friend. Zoya's upper class affectations stand in damning contrast to Kundan's morally superior ordinariness, and are offered as the reason for her cruel indifference. Framed thus, Kundan's obsessive behaviour is exalted as a blow against elitism, an interpretation swallowed whole by liberal movie critics like Sudish Kamath who writes in The Hindu:
As much as he loves Zoya, Kundan refuses to be a doormat. He calls her bluff and ruins her life, defying stereotypes of selfless love. Yet, Kundan is as selfless a lover we can realistically find today, maybe if we looked in simple small towns uncorrupted by the ideals of intellect, progress and politics.
Simple, uncorrupted… These adjectives have long been employed by Bollywood filmmakers to excuse the misogyny of their lower class heroes tasked with taming rich heroines, be it Amitabh Bachchan whipping Amritha Singh in Mard or Amir Khan bullying Karishma Kapoor into submission in Raja Hindustani. Ranjhanaa's nod to modernity lies in acknowledging the reality that a Zoya is unlikely to ever reciprocate Kundan's affections. She remains unredeemed till the end, unlike her silver screen predecessors who quickly succumbed to their men's downmarket machismo.
Zoya's desire, her love for a fellow student, has no value in this male fantasy, which is premised on the spuriousness of female desire. Her romantic preferences are cast as brittle and suspect — a symptom of her elitism — unlike her spurned suitor's 'true love', whose bizarre and frightening intensity, unmoored from reality, offers its own justification.
When Left, Right and Raanjhana agree
The middle class woman's body marks a rare point of consensus between left-leaning intellectuals, rightwing traditionalists, and purveyors of mass entertainment. Ideological disagreements aside, they each erase the selfhood of the middle class woman, reducing her to a bundle of class attributes which are then employed as an excuse to dismiss her.
Asked to comment on the Delhi gang-rape protests earlier this year, Arundhati Roy declared in a Channel Four interview:
But the problem is that why is this crime creating such a lot of outrage is because it plays into the idea of the criminal poor, the vegetable vendor, the gym instructor, the bus driver actually assaulting a middle-class girl. But when rape is used as a means of domination by upper castes, by the army or the police it's not even punished.
In turning a horrific act of sexual violence into a tale of class privilege, Roy eliminates the victim from the picture. In her anxiety to frame her as a middle class poster child, she becomes willfully blind to Nirbhaya the person: the daughter of an airport baggage handler whose background was closer to her attackers than is expedient for Roy. The rape victim instead becomes a handy repository of dubious middle class aspirations, damned because she watched Life of Pi with her boyfriend after a window-shopping trip to the mall.
And in reducing her and the protesters so, Roy careens into agreement with Abhishek Mukherjee who infamously dismissed the protests for near-identical reasons:
What's basically happening in Delhi is a lot like Egypt or elsewhere, where there's something called the Pink Revolution, which has very little connection with ground realities. In India, staging candle-lit marches, going to discotheques — we did all this during our student life too, we were students too - I know every well what kind of character students should have.
As with Roy, Mukherjee's urban middle class protesters — specifically the 'painted dented' variety — are cast as out-of-touch and elitist. Class becomes a weapon to dismiss rightful outrage, and frame the rape as a dubious middle class cause.
Real vs unreal women
It's a short step from Mukherjee to Hindutva leader Mohan Bhagwat's position that rapes only occur "Where 'Bharat' becomes 'India' with the influence of western culture." To be clear, Roy vehemently disagrees with the RSS stance which willfully ignores the high proportion of rapes in rural India, particularly of Dalit and tribal women. But she shares its jaundiced view of Western consumerist lifestyle as a corrupting influence that renders the middle class woman inauthentic, and undeserving of our unqualified support. Roy's 'Bharat' may differ from that of Bhagwat, but they concur on the location of 'India.'
As Sreenanti Banerjee argues on Kafila.org, "[A]dherence to such notions of reactionary nostalgia of non-consumerist lifestyles and uncritical assumption of 'good' and ethical national/local or working class culture (garland bedecked "innocence" of tribal women so on and so forth) leads to the dangerous assumption that westernised woman are less "authentic" and hence more condemnable (and even rapeable in certain arguments)."
The lower class violence against middle class women is further 'sanitised' by left-leaning observers as the "psychotic rage" of the those dispossessed by global capitalism. Hence, a woman in a dress or drinking at a bar becomes an easily attacked symbol of class privilege — even a inevitable one. Roy does not condone the rape of the middle class woman, but she dehumanises her as collateral damage in a class war.
Trapped between "Rightwing vengeance and Leftwing scorn," as Banerjee describes it, the middle class woman loses her right to be quite literally seen, either as a 'real' victim or even a 'real' woman, unlike the hapless Dalit or the ghunghat-clad village girl. In Raanjhanaa too, the foil to Zoya's Delhi-bred persona is the "uncorrupted" Varanasi girl, Bindiya, whose love is as 'true' as that of Kundan — but without its aggressive self-entitlement. (Women, irrespective of class, aren't allowed to demand requited love as a birth right.)
No woman, no crime
Kundan does not physically threaten or hurt Zoya — which marks an improvement on the Mard version of the rich girl-poor boy narrative — but his love takes the form of constant emotional intimidation. By romanticising Kundan's obsessive passion in the name of underclass sympathy, the movie uses class as an excuse to erase Zoya's free will. And in doing so, it offers justification for real life 'romantic' advances (eve teasing, as we like to call it) which often are a weapon to express underclass masculine hostility. As when the chawl-living hero of Manu Joseph's Serious Men, ogles "a girl with a bouncing ponytail and an iPod" and "haughty face that it would be a pleasure to tame. With love, poetry, or a leather belt, perhaps." Manu's non-fictional peer heartily shares his sentiment, though he may express it in less erudite terms, as in: Let the bitch step out in her tight jeans, out of a bar or her car, and we'll teach her who's boss.
Class rage is a tried-and-true figleaf for patriarchy. The first step toward combatting sexual violence must necessarily be the recognition a woman's right to her own desire, irrespective of class. We have to reject all analyses that reduce a flesh-and-blood human being to a bundle of socio-economic attributes, using them to devalue one kind of woman in comparison to another.
So let's not blame uppity middle class women who cringe when Kundan sings, "Tumse pyar karna meri kabiliyat hain, tumhari nahin. Aur koi hota toh main use bhi isi tarah jee jaan se pyar karta." (Loving you reflects my talent, not yours. If you were someone else, I would still love with the same intensity.) In this picture of grand passion, the woman is irrelevant, as is her desire.
Subscribe to Moneycontrol Pro at ₹499 for the first year. Use code PRO499. Limited period offer. *T&C apply
India
The involvement of women like Santosh Sandhu, particularly from the state of Haryana, which is not known for being progressive, is noteworthy, especially given that they're tending to households as well as farmlands.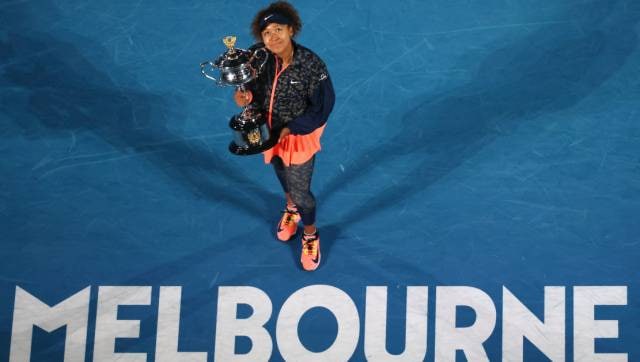 Sports
Naomi Osaka registered multiple records and milestones following her Australian Open title win on Saturday against Jennifer Brady.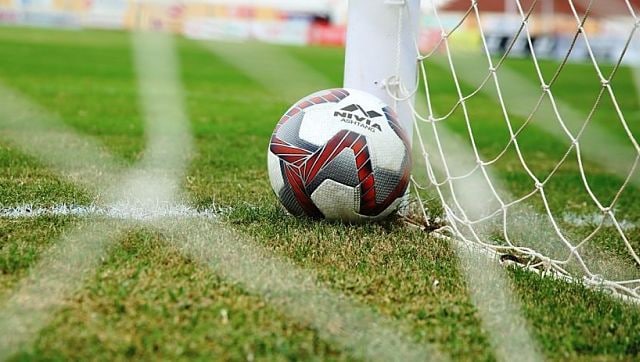 Sports
The international matches assume significance as India will host the women's Asian Cup from 20 January to 6 February, next year.