Award-winning photographer Souvid Datta, who took a number of pictures of sex workers in Sonagachi, Kolkata, has been accused of using a part of a photograph taken by Mary Ellen Mark and passing it off as his own.
Petapixel reports that this accusation, which can challenge Datta's ethics as a photojournalist, is in relation to one particular photograph which features three sex workers dressing up in a bedroom. This photograph is part of a photo series called 'In the Shadows of Kolkata', which gained wide popularity in 2014.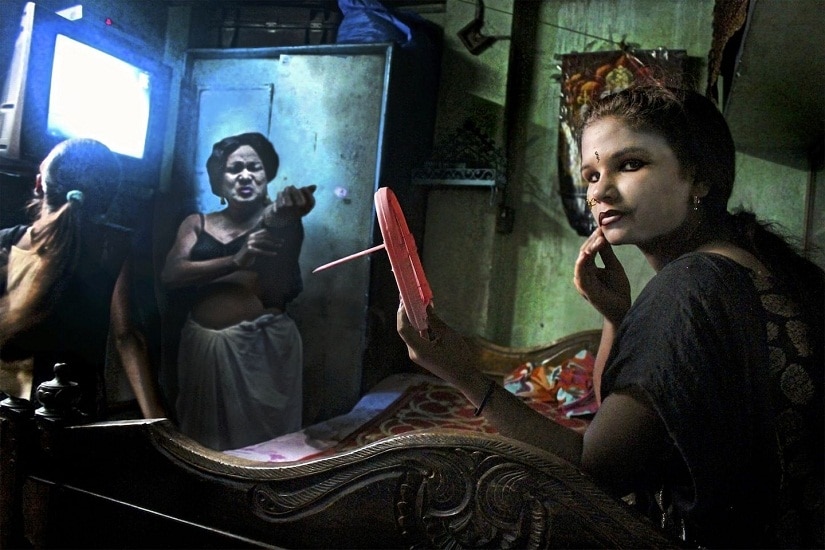 The series documented the cycle of sexual violence among adult sex workers and children in one of South East Asia's largest red-light areas.
In an article on Scribbler, Datta provides a description of the picture:
"Radhika, 17, in the room of a veteran sex worker, Asma, in Sonagachi (featured dressing in background). The two have grown close over Radhika's period here; she respects and learns from Asma's experience and matter of fact, survival attitude, while Asma feels a fondness for Radhika's unfettered 'kindness, curiosity' and innocence. Strong bonds can often form within brothels as girls learn to support each other and find self-empowerment through group assertion and collective experience."
Asma looks strikingly similar to a sex worker in a photograph which was part of the series 'Falkland Road' taken by Mark, who is also known to have documented red-light areas in the 1970s. Mark is an award-winning photographer too, whose pictures have been featured in publications LIFE, New York Times Magazine, The New Yorker, Rolling Stone, and Vanity Fair.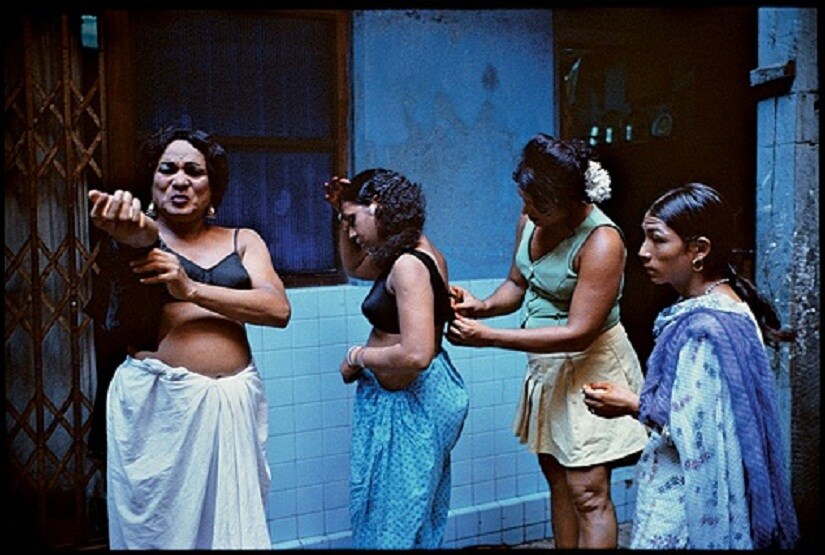 Reader Shreya Bhat, a resident of Bengaluru, brought this to the notice of the publication. She said that she noticed Datta had used Photoshop to take the figure of this sex worker and duplicate it in his photograph. Bhat is a social worker who works with women in sex work and was based in Sonagachi, but later moved to Bengaluru.
Since the news of this accusation spread, Souvid Datta's social media accounts and website have been taken down.
Among the many accolades Datta has received are Magnum 30 Under 30 in 2015, the Getty Grant for Editorial Photography in 2015 and the Pulitzer Center Grant in 2016.
Recently, Datta was also involved in another controversy where a photograph taken by him of a child sex worker being raped was used to promote a photography competition.
Previously, Firstpost had approached Datta for a comment, but he hadn't responded.
Now in an interview with TIME, Datta admitted to plagiarising content from Mary Ellen Mark. He said he had committed the act because 'being a freelance photojournalist today is to live in an uncertain world of fierce competition — not only regarding photographic skill, but also of networking, self-promotion, business acumen, sincerity and flair'  and he hopes that this can be a prime lesson for others in exactly what not to do.
"There are other images from my initial shoots in Kolkata, not intended as journalistic work, which have also been altered using post-production techniques," he added. "Crucially, this was all done without consideration of factual accuracy, ethical representation and journalistic responsibility that I came to learn of properly in the years to come. I didn't understand what a photojournalist was for a long time, let alone the weight of trying to assume that title."
Images sourced from Mary Ellen Mark's website and Scribbler.
Updated Date: May 05, 2017 17:10 PM