Meet the conscious non-couplers: They're single by choice, and don't have 'dreary' lives
What prompts some people to remain single when the entire world thinks that relationships are the true road to happiness?
As a 23-year-old journalist in Hyderabad, I spent considerable amount of time in the beginning of my career hopping on and off autorickshaws. Invariably, every other auto driver would ask me if I was married and then follow it up with questions as to why I wasn't married.
Statistics are on my side when I say that that fewer women are getting married, the 2011 Census says that 39 percent increase in the number of single women in India, of course this number includes widows, divorcees and unmarried women, and those deserted by husbands. And there has been a 58 percent increase in the number of urban single women, from 17.1 million in 2001 to 27 million in 2011.
Quite a lot has been written about single women, why they choose to be single and there are enough opinions and feature pieces on how single men and women might seem happy, but they are not really. This is not an exercise in talking about the gendered experience of singlehood that women receive, or to explore of a poor sex ratio and its sociological implications. This piece exists purely to document the joy that a few get from being single. The joy that is never understood as joy, but is only seen as inadequacy and pain.
In a dominant narrative that looks at relationships as the final goal — almost as if every step in life is towards reaching that final destiny, it becomes necessary to highlight the happiness of those who choose to reject that narrative altogether.
Going with the flow
In a whimsically titled book, Chasing The Good Life: On Being Single, a compilation of essays from single men and women, Namrata Joshi's sentiments — that being single becomes about having a healthy relationship with oneself and being comfortable in alone-ness — echo pretty well with what many of my interviewees had to say.
"It's not that I am celibate, I have plenty of sex but relationships are not my thing. Perhaps, it's because I never gave much thought when I was younger and I then I got used to my ways. I like that I can have many meaningful relationships over time," says Lakshmi Shankar, 35-year-old film writer. Sanjukta Borah, 38-year-old journalist from Guwhati has been 'single' for many years — "I am active on the dating front. I see a lot of men and it's great and I am not averse to being in a relationship, but I am not desperately seeking one either. I think we would all do a little better going with the flow," she says.
"People often end up calling me commitment-phobic, that I am afraid of long-term relationships or that I am an incomplete person and it's not true. Do I get lonely sometimes? Yes, I do. But is it a blanket of despair that envelopes me? No. I have a set routine, I read books, I feel very complete and at peace," says Bhagat Murugavel.
Divorced for the last eight years, Rohit Rao is rediscovering himself. He is a part of a single's group from which he doesn't date a single woman. He likes being a part of a group where people don't automatically assume to know his loneliness. "I was with my ex for almost 20 years, 10 years of which we dated. We met in our formative years and I never ended up knowing who I was. I just became the Rohit as defined by that relationship," he says.
Manvi Sharma's story bears close resemblance to Rohit's. "Often we tend to lose ourselves in relationships. It's because the culture around us informs us that our personalities are our relationship. That's not true at all. It might seem cheesy, but getting into relationships without knowing yourself fully well and having a fully formed adult life is a mistake," she says.
Can't play teacher-teacher
Women in bigger cities, especially with a couple of years' work experience under their belt talked about what pushed them into being single — their complete unwillingness to play 'teacher' to sexist men. "After a point, I realised that my relationships were seeming like work because I had to teach him how to not be a sexist," says Vidisha Gollapudi. "I've progressed so much in the way I think, but no matter how many educated men I would date, it was hard to shake their belief in gender roles. You try hard and then you give up. I am not unhappy, I just don't have time to be a teacher," says Lakshmi.
"They are whining clubs where sad desperate singles come to bemoan their wretched single status hoping anxiously to meet desperate singles like themselves and get hitched.Singles are not living it up but float about waif-like, seeking out husbands or wives in boardrooms, in birthday parties, in weddings, in Facebook friend-lists or dating sites like Tinder," writes Sanjay Austa in an article about the 'cool singles'. He paints a dreary picture but what about these men and women who are choosing to be consciously single, to borrow a little from Gwyneth Paltrow?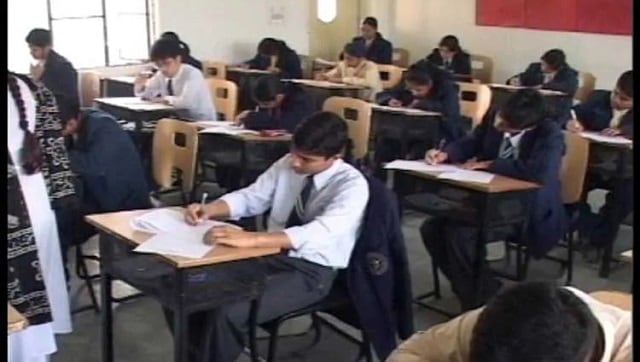 India
The ICSE Class 10 tests will be conducted between 29 November and 16 December and the ISC Class 12 exams will be held from 22 November to 20 December
World
This story of the most awkward date has garnered 2.4 million likes on TikTok and has been watched by almost 16 million people
Entertainment
Disney has delayed the release of Wakanda Forever, from July 2022 to November 2022