Man Booker Prize 2017 long-list reading guide: Kamila Shamsie's Home Fire, reviewed
Kamila Shamsie's Man Booker Prize 2017 long-listed book is also perhaps her best so far — Home Fire
Editor's note: Up to 13 September, when the Man Booker Prize 2017 shortlist will be announced, Firstpost will be reviewing all 13 books on the longlist. This is your guide to the Booker contenders, and which ones you should read.
Stories about Jihadists, ISIS and runaway Europeans have become the apparatus from which a number of novels have been born in the last couple of years. Most of these novels have posed, but are hardly presentable in terms of distinction or identity. That may finally have changed with Kamila Shamsie's Man Booker Prize 2017 long-listed and perhaps her best book so far, Home Fire.
Shamsie brings Sophocles' Antigone to the 21st century and locates it in the arena of pressing political and social intrigue. Though the likes of Seamus Heaney have written around the subject before, Shamsie finds balance and a modern story that raises an age-old play to the economy of our times. Antigone is largely about a sister's request to bury her rebel brother on the soil of the king he has rebelled against. Though the play gives the story its central, though late, pivot, there is so much more that Shamsie brings to this late modern re-imagination.
Home Fire occurs, as if through different quadrants, and people, a complex movement that Shamsie imagines less than perfectly; though more on that later. We begin with Isma, the eldest of three siblings — the other two being Aneeka and Parvaiz. Isma leaves Aneeka and Parvaiz in London to pursue a PhD in the US where she meets Eamonn, the son of British Home Secretary Karamat Lone. The three siblings have in history a debt they constantly find themselves having to pay. Their father, a jihadist, left them in the pall of a hostile neighbourhood in London, and in Parvaiz — an incumbent at the cusp of repeating history — thereby making it generational. Isma embodies invulnerability, while Aneeka, pretty much the soul of the book eschews the inevitable and grabs at what is most immediate. "Everything else you can live around, but not death. Death you have to live through," she says at one point.
As Parvaiz travels to the Middle East, he sets in motion events that travel the whole circumference of familial breakdown, political stakes, humanity, loss and in one grand sweep at the end, love. Shamsie is no first-time writer and she doesn't think like one either. Home Fire is written and presented through its main characters (as it would be in a play) but unlike a play, none of the macro-narratives are restricted to being glue for what follows. Shamsie, in fact, even plays with time. The part of the book that follows Parvaiz is perhaps where this playfulness is at its highest. Not only do we switch back and forth in time — as if the narrator can only recall this from fractured memory — but we enter for brief moments, Parvaiz's hysteria and the machinery that eventually convinces him to surrender. A scene where he is made to feel the pain of his father by recruiters of the Caliphate is particularly jarring. And Shamsie just about manages to convince from the other side (a task novelists regularly attempt and fail at). "A man would rather fish with his friends than cut off the heads of his enemies," a recruiter says to Parvaiz while trying to explain why militancy might be important as opposed to what the West might have us think.
Aside from Isma, Aneeka, Parvaiz and Eamonn, there is Karamat Lone, the face of the state, of power, of law and jurisdiction; men who put faith in soil rather than souls. For some reason, when she deals with Lone,  Shamsie's book dissolves into a stop-start, frivolous chorus of reproducing in words the social and political reality of the UK. From Twitter and television feeds to trending hashtags and clippings from local papers, that appear forced rather than found, the paranoia that Shamsie attempts to scale from Lone to a whole landscape falls flat. A dense, largely personal novel gives way to a stage drama set to monikers and motifs of East vs West. Perhaps Shamsie clobbers us with noise so we can feel the river of rhetoric surround us. But it also displays a lack of faith in the reader, in his or her ability to imagine beyond the strict rectangular margins the novel has otherwise been conceived within.  Another questionable choice in terms of structure is Shamsie's preference for preceding the politics, the blog-roll at the end, by Parvaiz's story, on which a large part of the reader's curiosity would hinge. The ending isn't beyond debate either, and feels hurried, if not exaggerated and soapy.
That said, Home Fire is evidence that material that has now become dip for novelists can be shaped and nurtured to stand on its own. Shamsie's prose is rarely glossy, keeping in with her investment in people rather than their epiphanies or confusions alone. Her characters largely speak the voice of the young — unbridled, distinct, and perhaps loss-less in their motivations. The older characters provide footing, an aerial view which makes this a book about families. Though there are elements here that may be considered generic by the buyer, to the reader the book's tenure is confirmed through its examination of a world where politics is at war with people as much as they are at war with each other. Where exile is both, an idea of the head in life, and a memory in death. A world where "some men were men in their dying screams, some were animals."
long reads
With the coastal road slowly altering the visual and emotional landscape of Mumbai, I feel as though I'm being distanced from my sea, writes artist Gaurav Ogale in the third part of Firstpost's series, Leisure and Loiter.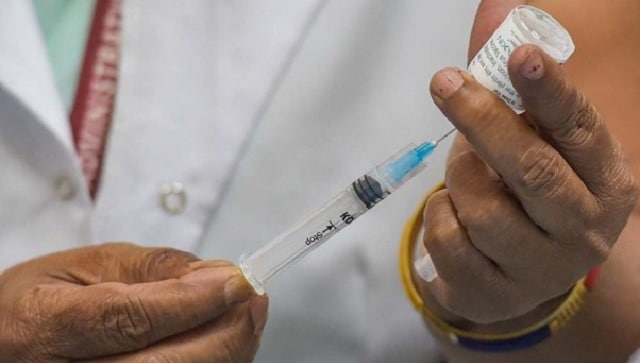 India
Several reasons have together made it harder for India's transgender community to get vaccinated.
News & Analysis
The Ola Electric scooter has already garnered over 100,000 bookings in just 24 hours since order books opened.