Love your alcohol? You may end up with Alzheimer's
Light to moderate alcohol consumption has generally been considered to have some health benefits, including possibly reducing risk of cognitive decline.
Vancouver:  Light to moderate alcohol consumption has generally been considered to have some health benefits, including possibly reducing risk of cognitive decline.
However, two studies reported on Wednesday at the Alzheimer's Association International Conference(R) 2012 (AAIC(R) 2012) in Vancouver suggest that moderate alcohol use in late-life, heavier use earlier in life, and "binge" drinking in late-life increase the risk of cognitive decline.
"The many dangers of misuse of alcohol, and some of its possible benefits, have been widely reported, and there needs to be further clarification by the scientific community," said William Thies, PhD, Alzheimer's Association(R) chief medical and scientific officer. "Certainly no one should start drinking in order to reduce Alzheimer's risk, as these two new reports attest."
"We need to know more about what factors actually raise and lower risk for cognitive decline and Alzheimer's disease. To do that, we need longer term studies in larger and more diverse populations, and we need more research funding to make that happen. We have learned incredible amounts about heart
disease and stroke risk from long-term research like the Framingham Study — we have solidly proven lifestyle risk factors that people can act on every day. Alzheimer's now needs its version of that research," Thies added.
"In 2050, care for people with Alzheimer's will cost the the US more than $1 trillion, creating an enormous strain on the healthcare system, families, and federal and state budgets. Recognizing this growing crisis, the first-ever US
National Plan to Address Alzheimer's was unveiled in May. Now this plan must be swiftly and effectively implemented. We need Congress to support this implementation with an additional $100 million for Alzheimer's research, education, outreach and community support," Thies said.
Whether moderate alcohol consumption has an impact on cognitive impairment in late-life is unsettled with some studies suggesting a protective effect. To date, few studies have examined patterns of alcohol consumption over time in relation to cognitive status, especially in very late-life.
Tina Hoang, MSPH, of NCIRE/The Veterans Health Research Institute,  San Francisco and the University of California, San Francisco, and colleagues followed more than 1,300 women aged 65 and older for 20 years. They measured frequency of current and past alcohol use at the beginning, midpoint (years 6 and 8) and late phases (years 10 and 16) of the study.
The researchers assessed participants at the end of the study for mild cognitive impairment and dementia. At baseline, 40.6% were nondrinkers, 50.4% were light drinkers (0 to 7 drinks/week), and 9.0% were moderate drinkers (7 to 14
drinks/week). Heavy drinkers (14 drinks/week) were excluded.
The scientists found that:
- Women who reported drinking more in the past than at the beginning of the study were at 30% increased risk of developing cognitive impairment.
- Moderate drinkers at baseline or at midpoint had similar risk of cognitive impairment to non-drinkers; however, moderate drinkers in the late phase of the study were roughly 60% more likely to develop cognitive impairment.
- Women who changed from nondrinking to drinking over the course of the study had a 200% increased risk of cognitive impairment.
PRNEWSWIRE/ASIANET
India
It is due to the work by DRASTIC that there is more insight into research that the secretive Wuhan Institute of Virology (WIV) in China was doing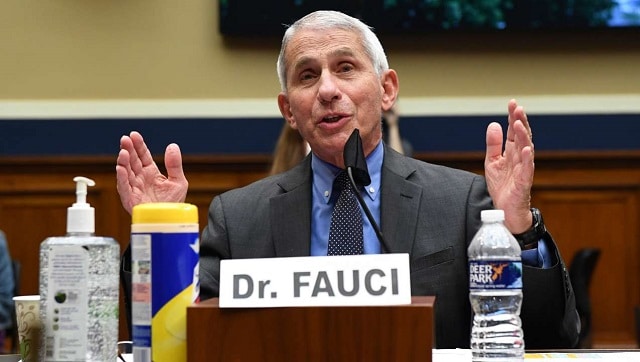 World
The emails were obtained by US-based media outlets The Washington Post and BuzzFeed News via Freedom of Information Act requests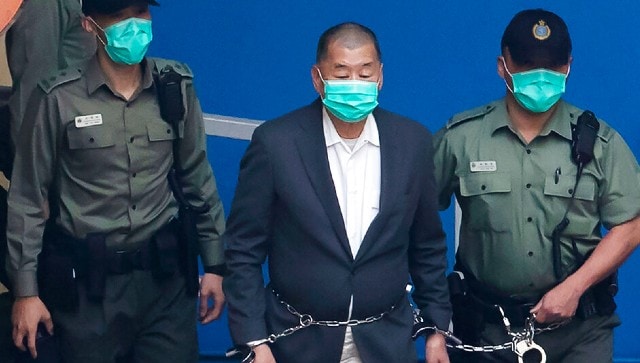 World
Politically, Apple Daily takes a pro-democracy and anti-China position and founder Jimmy Lai has repeatedly found himself on the receiving end of Chinese ire