International Women's Day 2017: Kerala actress' molestation shows all Indian women are vulnerable
In part five of the series read about how rape, harassment, abuse and molestation are not confined only to the poorer sections of society.
Editor's note: In the run up to International Women's Day on 8 March, we profile little known women in South India who have fought against all odds in their local communities to bring forth change and transformation. While some of these women stand out as shining examples of the power of determination, there are others who must battle misogyny and harassment. With this series, we highlight not just the trials and tribulations faced by women in all walks of life, but also how individual women are triumphing against caste, patriarchy and discrimination. In part five of the series read about how rape, harassment, abuse and molestation are not confined only to the poorer sections of society. 
The news of the kidnapping and molestation of a popular Malayalam film actress has created ripples among actors in the whole country. The incident came as a shock to those in the Tamil film industry too, where the actress had worked in a few movies and actors here were quick to extend their support. As more details emerged on her traumatic ordeal on that fateful night near Kochi, many other leading ladies came out and shared stories on the harassment they faced at different points in their lives and careers. Only last week, actress Varalaxmi Sarathkumar revealed the harrowing ordeal of dealing with harassment.
Being popular Tamil star Sarath Kumar's daughter, Varalaxmi was exposed to the showbiz from her younger days. Yet no one could prepare her for the harassment that she would face while just doing her job.
"You're conditioned not to speak about these things. I think it's time we start standing up for ourselves. When you hear about stories that keep happening to other women, it's a bit too much, it's getting worse these days. I think it's about time we did something about it," she told Firstpost.
Varalaxmi has now proposed to kick-start a campaign to help women facing sexual harassment, enlisting the support from the state government. "We require more mahila (women) courts in the district and Taluk levels and we need the verdict within 6 months. That's the 'Save Shakthi' campaign. We already have about 1500 people who have lent their support to the campaign. We are starting an online petition soon and we will do a signature campaign on 8 March at Rajarathnam Stadium (in Chennai) to garner support," she announced.
She is considering forming a new body under the Film Employees Federation of South India (FEFSI, an umbrella organisation for all Tamil film industry-related bodies) to address issues faced by women in showbiz. "This is not just for the actresses, but any female crew member — be it a make-up artiste, a dancer or an extra," she explained.
The need for an exclusive platform for women in films is evident, going by the sheer number of cases of female stars and starlets who have faced some kind of harassment or another while at work. Many top actresses have been mobbed, groped and molested while attending public events like shop inaugurations or other promotional events. Actress Sandhya who has worked in Tamil and Malayalam films, popularly known for her role in Balaji Sakthivel's Kaadhal, had recently opened up on being harassed at a crowded event venue. In 2008, Shriya slapped a self-professed fan, who misbehaved with her while coming out of the Tirumala temple. Female celebrities frequently face such situations, some of which are even caught on camera, yet rarely speak up on such issues.
Occasional accounts of actresses who revealed their casting couch experiences in the industry shine a bright light on what they go through behind the screens, and their stories are no different from that of an average woman on the street. In October 2016, actress Athithi (also known as Athira Santhosh) attempted suicide consuming poison after allegedly being "tortured" by director Selvakannan. In a video that emerged, the debutante actress accused the director of locking her up and sexually harassing her, while working on the film Nedunaalvaadai. She accused the director of confining her and snatching away her phone, and at times even holding her by the neck against a wall to stop her from going out. She alleged that her repeated complaints to the film bodies including the Nadigar Sangam (South Indian Cine Artistes Association) and the Tamil Film Director's Union had yielded no results. She also speaks of police apathy when she tried to press charges against the perpetrator.
In the same year, another actress Ishaara Nair was reported to be absconding from the sets of Engadaa Irundeenga Ivvalavu Naala by the makers of the film, who then filed a complaint with the Kerala Actors Association. Ishaara later shared her side of the story in an interview to a newspaper and alleged that the film's director, Kevin Joseph, of misbehaving with her and harassing her on the sets of the film. She alleged that the director used profanity and vulgure gestures while explaining scenes.
In 2011, actress Sona Heiden lashed out against actor and singer SPB Charan after he harassed and touched her inappropriately at a party in Chennai. The actress later withdrew her police complaint after Charan reportedly wrote her an apology letter.
Two of the widely reported instances of directors using their artistic liberty as a veil to physically assault their leading ladies, in front of their whole crew members, have unfortunately been now brushed under the carpet. In 2007, Samy, a new director slapped actor Padma Priya on the sets of his film titled Mirugam. Padma Priya refused to let the matter slide and approached the Nadigar Sangam demanding action against the director. The filmmaker's pitiable attempt to justify the act claiming it was done to elicit the right expression from her found no sympathisers and earned him a year-long ban from the industry. Regrettably, no lessons were learnt.
In a similar instance in 2016, a young actress, Sri Priyanka sustained an ear injury after her co-star Kalanjiyam slapped her for real while enacting a scene in the film Kodai Mazhai. "No one explained the scene to me, if they had, I could have prepared accordingly. The director Kathiravan had instructed my co-star Kalanjiyam about the scene though. I remember the director and co-star discussing that the scene had to look realistic. It came as a big blow when it happened and I fainted. Later, he apologised and when I got all right, I went back to the sets and finished the movie," Sri Priyanka recollected. Unlike Padma Priya, Priyanka did not pursue the issue further.
"Nadigar Sangam had called up and asked about me and my dad spoke to them. I was in no state to speak to anyone at that point," she narrated. As she continues her work in small-budget entertainers, her parents now accompany her to the sets. "I find that heroines who come from other states to work in films here face far lesser issues as the producers and crew members take care of them well. They are not taken for granted. Whereas in my case, despite being a Tamilian, I have to ensure my own safety while working in Tamil films," she noted woefully.
A recent interview with director Suraaj revealed the callous and disrespectful attitude that filmmakers often have towards their heroines. The Kathi Sandai director courted controversy when he opined that the job of the heroines was to only provide the glamour quotient. "They are plenty of other platforms if they want to act — here audiences pay money only to watch the glitz," he ventured. He even confessed to having gotten his costume designers to trim the hems of his heroine's costumes. An indignant Tamannah, who had played the lead role in Kathi Sandai lashed out against him.
— Tamannaah Bhatia (@tamannaahspeaks) December 26, 2016
The director later apologised following backlash from other actors including Nayanthara and Vishal.
Director #Suraj's Apology Statement to @tamannaahspeaks & all the Heroines In the Industry !! pic.twitter.com/5TtgOrOfuu — TMP (@TrackTMP) December 26, 2016
Varalaxmi's idea of an exclusive platform for the woman members of her fraternity to share their issues could come as a relief to its beneficiaries. Concrete reforms can happen only if there is a change in the mindset. "We have had lot of such instances in the past. Action has been taken in some cases, and in some there weren't. But we can at least do something for the current generation of female workers in the film industry," Varalaxmi reasons.
The author tweets @ursprattlingly
Also read parts one, two, three, four, and six of the series.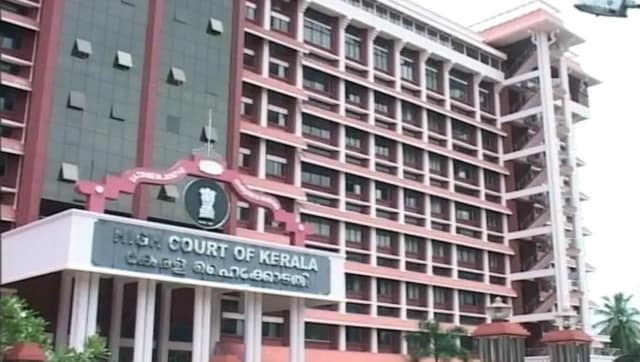 India
The Kerala High Court also registered a suo motu case on crowding at COVID-19 vaccinations centres in the state, saying it can become a "super spreader", and sought a response from the state government regarding the same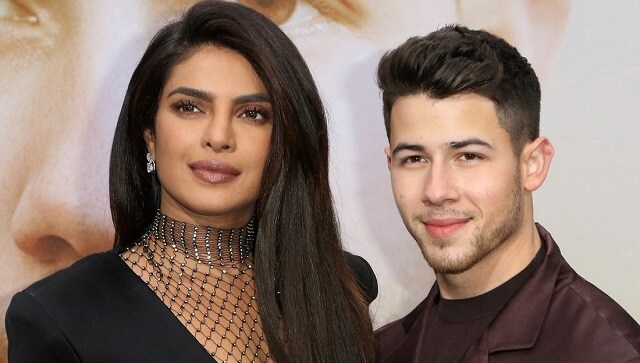 Entertainment
The money raised will be used to arrange oxygen concentrators and vaccine support,
Arts & Culture
Champaneri's inspired work juggles the natural and the supernatural, the ghats and the grief that abound in Kashi as well as the rites and rituals surrounding death, with ease.