Italian Emma Morano, last known survivor of the 19th century, dies at 117
Emma Morano, an Italian woman believed to have been the oldest person alive and the last survivor of the 19th century, died Saturday at the age of 117, Italian media reported.
Emma Morano, an Italian woman believed to have been the oldest person alive and the last survivor of the 19th century, died Saturday at the age of 117, Italian media reported.
Morano, born on 29 November, 1899, died at her home in Verbania, in northern Italy, the reports said.
"She had an extraordinary life, and we will always remember her strength to move forward in life," said Silvia Marchionini, the mayor of Verbania, a small village of some 2,000 residents. According to the US-based Gerontology Research Group (GRG), Morano ceded the crown of the world's oldest human being to Jamaican Violet Brown, who was born on March 10, 1900.
Morano's death, at the age of 117 years and 137 days, means there is no one living known to have been born before 1900.
Her first love died in World War I, but she married later and left her violent husband just before the Second World War and shortly after the death in infancy of her only son. That was 30 years before divorce became legal in Italy. She had clung to her independence, only taking on a full-time carer a couple of years ago, though she had not left her small two-room apartment for 20 years.
She had been bed-bound during her latter years.
In an interview with AFP last year, she put her longevity down to her diet.
"I eat two eggs a day, and that's it. And cookies. But I do not eat much because I have no teeth," she said in her home at the time, where the Guinness World Records certificate declaring her to be the oldest person alive held pride of place on a marble-topped chest of drawers.
'Age at a slower rate'
She also refused to be taken to hospital, with the exception of a cataract operation. Her eyesight did become very poor and she latterly spent much of her days sleeping.
But she kept her sense of humour till the end. "How does my hair look," she asked before blowing out the candles on her 117th birthday cake last year.
"What impresses me most is her memory. She forgets nothing," Yamile Vergara, her nurse for over 40 years, said at the time. "Her sense of humour is her therapy". The eldest of eight children, Morano outlived all of her younger siblings.
Robert Young, director of the Los Angeles-based GRG's Supercentenarian Research and Database Division, said he had been following Morano 's progress for the past seven years, calling her an example of "super-ageing individuals who seem to age at a slower rate than normal — maybe even a few percentage points slower, but enough to make a difference". The world longevity record, he noted, remained with French woman Jeanne Calment, who died at 122 in 1997, having outlived both her daughter and grandson. "That's super confirmed," Young said.
Emma Morano goes into the record books as the fifth longest life ever verified. In 1900, when Violet Brown was born, Jamaica was part of the British West Indies, so her records are from the British government, in Queen Victoria's time.
"Unless a surprise candidate comes out of the trees, she is the oldest living Victorian," said Young.
Here is the list of the ten oldest living people on the planet, all of whom are women, according to the US-based group. The list is dominated by Japanese and Italian women with the oldest man coming in at 16th place at the age of 113.
Violet Brown, 117 years old, Jamaica
Nabi Tajima, 116, Japan
Chiyo Miyako, 115, Japan
Ana Vela-Rubio, 115, Spain
Marie-Josephine Gaudette, 115, Italy (born in US)
Giuseppina Projetto-Frau, 114, Italy
Kane Tanaka, 114, Japan
Maria-Giuseppa Robucci-Nargiso 114, Italy
Iso Nakamura, 113,, Japan
Tae Ito, 113, Japan
With inputs from AFP
Sports
Racist abuse in Italian football stadiums has been a serious problem in recent seasons, and Lazio have one of the worst reputations in the country, with a connection to the extreme right
Sports
A viral video showed an off-camera fan launch a stream of racist insults at Mike Maignan while he warmed up ahead of Sunday's match at Juve's Allianz Stadium.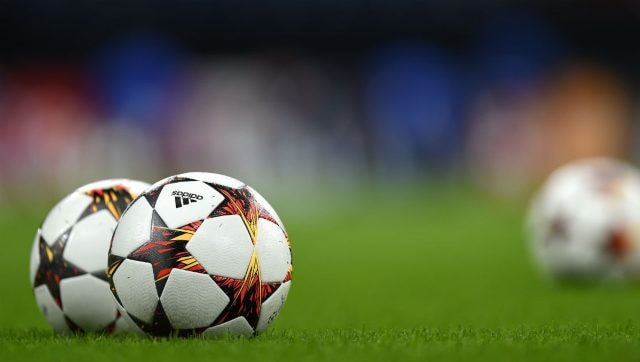 Sports
Verona's Eusebio Di Francesco and Cagliari's Leonardo Semplici have been shown the door after poor starts to the 2021-22 season, the latter winless after three games.