I came to Kashmir with my music to say let the healing begin: Zubin Mehta
Mehta said, 'I am not party to the inner machinations of Kashmir politics. I come with my music and say, 'let the healing start with the first note of Beethoven!'
Music maestro Zubin Mehta has said that he was extremely satisfied with the response to his concert at the Shalimar gardens in Kashmir last night, saying that "the combination of talented musicians and the expressions on the faces of the audience last night, have made this morning extremely satisfactory."
Speaking to CNN-IBN hours after his historic performance in Kashmir, Mehta said, "I am not party to the inner machinations of Kashmir politics. I come with my music and say, 'let the healing start with the first note of Beethoven!"
Earlier at the concert, the musician had said that the next time he played in the state, he wanted to play a free concert to everyone. "I promise next time, let's do that concert 'sabke, sab Kashmiris mufat' (free) in a stadium. Everybody should come. We don't want only select few," he said.
Mehta told the channel that he had wanted to do something for Kashmir from the time he was a child, adding that 'anytime Kashmir wants me, I'll be back'.
The composer has famously played concerts in conflict areas, including in Sarajevo. He also took the unprecedented measure of taking the Israel philharmonic orchestra to Lebanon during the conflict in that country.
"As musicians it is our duty to also go out and do something to bring people together", he said. This time too, he said, the Bavarian musicians he worked with had been utterly cooperative and had worked hard, never once asking him why he was taking them into the middle of a semi war zone.
Despite his international stature, Mehta said, " I have never stopped being Indian. That is my identity. I had the option of being a US citizen many years ago, and the ruler of Monte Carlo also offered me citizenship. However I said no thank you, I am an Indian".
Politics
News18 quoted sources privy to the developments as saying that the region will be granted statehood soon as promised in the past by the Centre, however, there will be no talks on restoring its special constitutional position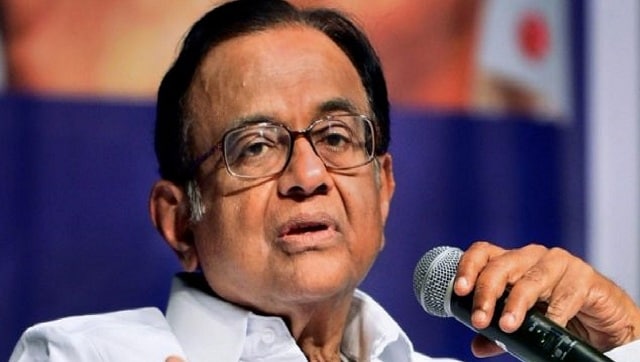 India
Chidambaram added that the 'dismembering' of Jammu and Kashmir into two UTs has been challenged in the Supreme Court, and that the cases are pending for almost two years
World
Pakistan's statement came on a day the Centre invited 14 political leaders from Jammu and Kashmir to participate in a meeting to be chaired by Narendra Modi on 24 June