How Indian designers seized the spotlight at the International Woolmark Prize
Even though the International Woolmark Prize has been around for several years (the first edition took place in 1953), it is only in the past few years that Indian designers have been consistently creating their mark on this global platform
In 2014, when Rahul Mishra became the first Indian designer to bag the International Woolmark Prize (in the womenswear category), suddenly the award garnered immense attention in the country even from people who might not necessarily be great consumers of designer wear. After all, it was a prize that has been won by the likes of Yves Saint Laurent and Karl Lagerfeld in the past. Last year saw another Indian name, Suket Dhir, shining bright at this prestigious platform. The Delhi-based designer was adjudged the winner in the menswear category. And this year, Nachiket Barve (womenswear), and Renni and Zubair Kirmani (menswear), who run the label Bounipun, made it to the final round of the competition. Even though the International Woolmark Prize has been around for several years (the first edition took place in 1953), it is only in the past few years that Indian designers have been consistently creating their mark on this global platform.
The International Woolmark Prize aims at presenting design excellence using Merino wool, which is primarily found in Australia. Designers from over 60 countries showcase their collections and compete to bag the prize. The winner of the regional round receives AU$50,000, and the winner of the final round is awarded AU$100,000. The individual also gets the chance to retail at the 10 most sought-after stores in the world.
Rahul Mishra, who is preparing to showcase at the Paris Fashion Week in March this year, feels that Indian designers making their mark on this global platform, serves as great inspiration for others in the industry. For him, designers Pankaj & Nidhi, who reached the final round of the competition in 2013, were the motivators. "Designers know that this competition will open many doors for them and will impact their careers in a big way. That is why they give their 120 percent to it. You also get six months to prepare your collection, which is enough time to experiment with new techniques."
Designer Rina Singh, who is behind the label Eka, has been working with merino wool for several years, and hence, did not face any difficulty when she participated in the competition this year. "India is a big importer of merino wool. Today, if you walk into a store in Delhi, you will find at least 15 varieties of merino wool available there. I have been using it in my collections for many years now. It is a very versatile yarn," she says.
Renni Kirmani agrees with Singh and reveals that merino is quite maintenance-free. "For our collection for the final round this year, we blended merino wool with mulberry silk. It is one of the best fabrics in terms of drape, breathability, cuts, etc. It enhances what you want in your design," she adds.
In fact, designers say that unlike popular belief, wool is not just a winter fabric. It has the qualities of becoming a summer material as well. "You can blend wool with cotton or silk and make it into a summer fabric. Winter doesn't last very long in our country. So, this fabric can be used for many more months if it undergoes this transition," says designer Samant Chauhan, who participated in the International Woolmark Prize in 2013, and had created a sari out of merino wool.
Rahul Mishra puts things into perspective, and says that since wool is a mammal fibre, it is almost like human hair. It makes the skin breathe. "It is a myth that wool is just for cold weather. It can be used in the warmest of climates, depending on its thickness. I used chanderi with wool in my collection (for the final round of the prize), which was a translucent fabric, and can be worn even in 45 degree Celsius," he adds.
The designer also reveals that due to its natural elasticity, wool is increasingly being used by the likes of sports brands like Nike for their active sports category, instead of dry-fit polyester. "When you want elasticity in cotton fabric, you need to mix it with lycra. But wool has natural elasticity. In fact, it has a property of drying fast. Not many know that when polyester was not invented, wool was also used for beachwear," he explains.
However, despite its many properties, Indian designers feel that the scale of experimentation in India when it comes to wool, needs to be accelerated. "Craft, handloom and traditional textile is what the world looks at us for. So, if we create wool in a format that they understand, that will be great. We should create a dialect between the craft and the consumer. We should diversify our design approach, and make it modern and desirable for the rest of the world. However, at the same time, we should not move away from our crafts because that's our legacy," says Singh.
But Mishra puts the real problem on the table in doing what Singh suggests. He feels that what India lacks today is the infrastructure to experiment. "We don't have too many textile mills that help designers. In Japan, there are designers collaborating with mills that provide them with low volumes of material, so that they can experiment. This helps greatly in innovation. This kind of innovation on a large scale is missing in India because a lot of the manufacturers don't provide smaller quantities of fabrics. This restricts a designer," he rues.
Find latest and upcoming tech gadgets online on Tech2 Gadgets. Get technology news, gadgets reviews & ratings. Popular gadgets including laptop, tablet and mobile specifications, features, prices, comparison.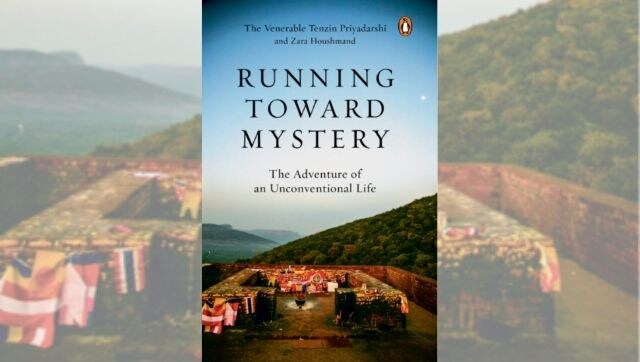 Lifestyle
In Running Toward Mystery, with Iranian-American writer Zara Houshmand, The Venerable Tenzin Priyadarshi records his lifelong journey as a seeker.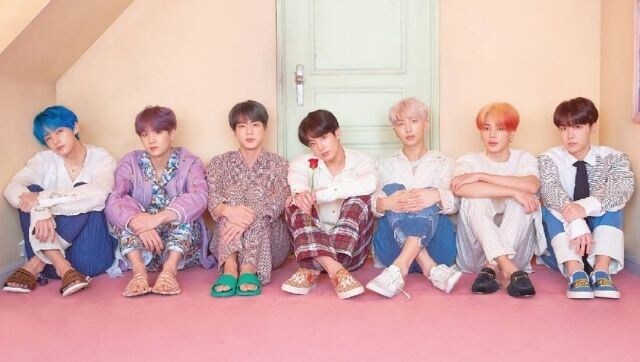 Entertainment
BTS' experience continues to expose the entrenched fissures around race, language and national origin in a music industry which purports to be global.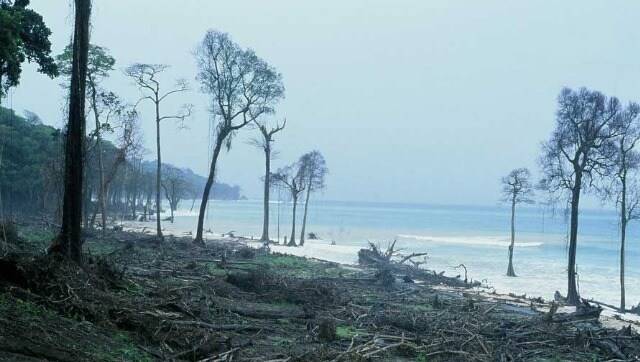 Lifestyle
The 15-metre wave came with a roar of rage. Saw Agu remembers the sound, and the accompanying sound of breaking trees as the water bulldozed its way through the forest.