How does one make the right choice for a school
Selecting the right school for a child becomes an uphill task for many parents.
Selecting the right school for a child becomes an uphill task for many parents. With so many schools and preschools around, parents find themselves lost when it comes to making a perfect choice.
The strategic decision of choosing a school can go a long way in ensuring that a child gets the perfect environment to learn, make friends, and hence grow. 9 Months, a web series dedicated to parenting, had two entire episodes with experts on how to choose the right school for a child. These episodes were a part of season 3, and this time, 9 Months has partnered with leading parenting app Babychakra to get to the real issues of parenting.
The special guests of the school special episode were Avnita Bir, Director, and Principal at R N Podar School in Mumbai and Sushma Vishwanathan, Educator, ETL learning.
Anivita started by saying that a parent must put pen to paper and write down what they expect of an ideal school. Was it the curriculum? Was it the infrastructure, was it the culture the school had?
Sushma Vishwanathan added that parents must set a natural foundation of learning at home itself so that a child's transition from home to school is smoother. She pointed out that parents can teach instinctively and children learn well from them.
The next episode started with host Teejay Sidhu asking the guests how to deal with fussy eating. The conversation then went to the competition, choosing the right board and separation anxiety. What tips did the experts give? That's for you to find out, in these episodes!
This is a partnered post.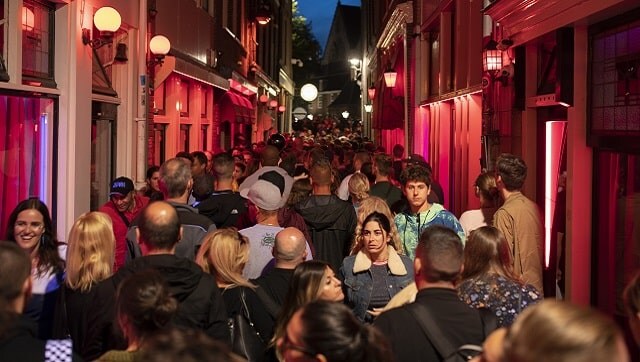 World
Amsterdam has been trying to navigate a conundrum for years: how to embrace its status as a vibrant, international hub without making the city unlivable for its residents — and without letting go of its famous, free-spirited roots.
First Cricket News
Under the policy, women cricketers will get up to a year of paid leave and will also have the option to transfer to a non-playing role until commencement of their maternity leave leading up to the birth of their child.