Harry Potter and the wizarding world come alive in a virtual Google Arts and Culture exhibition
The exhibition features the summary of Harry Potter that JK Rowling wrote, and virtual classes on the subjects taught at Hogwarts, such as Defence Against the Dark Arts | #FirstCulture
Potterheads will remember 'A History of Magic' as historian Bathilda Bagshot's chronicle of wizarding history. The words acquire a new meaning now for those of us who never got our Hogwarts letters, as the British Library exhibition titled 'Harry Potter: A History of Magic' is now on display on Google Arts and Culture. Readers can experience the world JK Rowling created by looking at a copy of her original synopsis, an early drawing of Hogwarts school, among other artifacts.
There's a list of strange facts from the series, such as how many days it takes for a phoenix to rise from ashes, or how one can harvest mandrakes, which is supported with information from the muggle world. Pictures from the Museum of Witchcraft & Magic are particularly interesting, because it is touted as the world's oldest and largest collection of books and artifacts related to witchcraft and wizardry. From fortune telling tea cups to flying broomsticks and even wands, many of the iconic magical items in the Potterverse find a place in this exhibition.
For those who want to follow in Hermoine's footsteps, there are guides on subjects like Defence Against the Dark Arts and Care of Magical Creatures, which will give you a crash course in how to be a sharper wizard, combining knowledge from Rowling's books and ancient muggle accounts. For the adventurous ones, there's a copy of the Ripley Scroll, which will teach you how to make your own Philosopher's Stone. If you, like Hagrid, love fantastic beasts, there's a section on the creatures that are part of the series, from Bezoar Goats to unicorns (which can apparently have two horns? Huh!).
There's also a deep dive into the contribution of Jim Kay, the illustrator who brought to life the Boy Who Lived in the latest editions of the series, who talks about the difficulty of drawing the protagonist and the robes that all the students wear.
You can check out the virtual exhibition here.
Entertainment
Albus Dumbeldore can be as autocratic as the villains of the Harry Potter saga, the way he judges what is fit for others without taking anyone else into confidence. But we are urged to look away because Dumbledore is the picture of relief.
Life
With Harry Potter and the Cursed Child, JK Rowling pulls off a neat little magic trick involving time travel -- both in terms of the plot, and the trip she takes readers on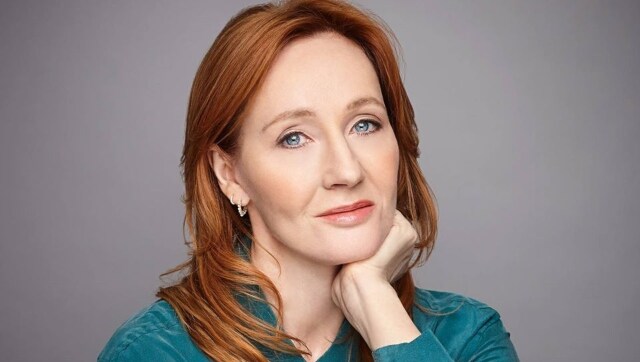 Lifestyle
The messaging throughout the Harry Potter series now stands in stark contrast to JK Rowling's opinions on trans issues and other subjects.