Fulfilling your special wishes for years now
"Hope is a waking dream."
Dreams do come true if we hope for them to turn into reality and if we believe in magic. Wonder how many of us actually believe in magic! Or has this just become a thing from our childhood's riveting moments when even little things inspired marvelous creations in us!
Knowing and trusting that things will find their place eventually can make you turn out a winner against all odds. Not everything comes easy in life and hope is the key that helps us strive for all we want. We can actually defeat the challenges and triumph in any situation with just a little faith in things.
Amazon India's #RealAmazonStories illustrates some true inspiring tales where people's dreams see the light of the day. Watch a little girl finally find the castle of her dreams and the story of a young aspiring runner come out with flying colors, all thanks to Amazon's thoughtful and hope-inspiring gestures.
This is a sponsored post.
Entertainment
Premiering on 14 May, The Last Hour explores the story of a spiritual healer, who joins a newly transferred cop to track down a mysterious killer
Entertainment
"We're able to use the fantasy elements of a superhero world to heighten the everyday relatable drama," Robert Kirkman pitches in on the various elements that helped him create Invincible, Amazon Prime Video's animation show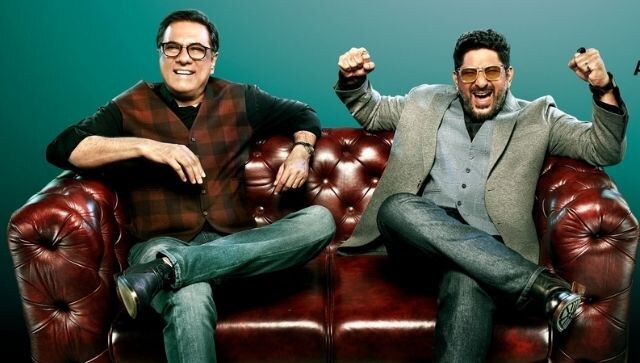 Entertainment
Hosts Arshad Warsi, Boman Irani, and comedians Sunil Grover, Aditi Mittal, Cyrus Broacha and Suresh Menon weigh in on being a part of LOL - Hasse toh Phasse and competing with old friends and co-workers.