First Hand 2: Second volume of non-fiction graphic novel tells stories of exclusion, struggle in India
The themes explored in First Hand 2 are healthcare, living as a single woman in India, communal violence in Muzaffarnagar and the lives of Devadasis, among others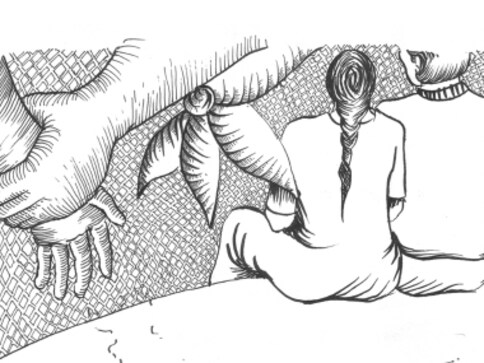 First Hand, a non-fiction graphic novel by Vidyun Sabhaney and Orijit Sen, was a one-of-a-kind anthology that featured narratives about contemporary India, such as the story of Begum Akhtar and the Gujarat riots. The second volume of the graphic novel, which tells tales of exclusion, struggle and life experiences, will be published in July by Yoda Press in collaboration with the Centre for Equity Studies.
First Hand 2: Exclusion is a graphic representation of the India Exclusion Report and explores issues such as communal violence and women's lives. Firstpost spoke to the book's editor Vidyun Sabhaney about what readers can look forward to in this edition and what the process of putting it together was like.
Tell us about some of the subjects and issues discussed in First Hand 2.
The book has been commissioned by and is based on the 2015 edition of the India Exclusion Report (IXR), which covered the following themes: healthcare, water and sanitation, women and just conditions of work, living as a single woman in India, communal violence in Muzaffarnagar, ethnic violence in Bodoland, the lives of Devadasis, and the Jarawa of the Andamans.
First Hand 2: Exclusion has a comic dedicated to each of these themes, as well as a visual summary of the chapter from the original report.
Did it change your own views about these issues?
While curating and editing First Hand 2, I had to study the 2015 edition of the IXR and do additional reading on each of the themes before even starting any of the pieces. This is because it was important to accurately reflect the report as well as add to that conversation with visual stories. This process deepened my understanding of each of these issues—it gave me a stronger understanding of how government policy and programmes affect the lives of people, and areas where the state exacerbates exclusion instead of combating it. The research I undertook for the scripts I wrote for this book has also been an enriching experience, and something I've carried forward in my work as a comic artist.
The first edition had works by independent writers, artists, mediapersons, activists, researchers, designers, anthropologists, academics and filmmakers based in India. Who are the primary writers of the book's second edition?
First Hand 2 is a smaller group of writers and artists than First Hand 1—primarily because there are fewer (but longer) comics. It's a mix of work that has been developed especially for this book as well as writing that has been selected to be visualised for it.
As a result, the group is a mixture of artists and writers who work in a dedicated way with images, graphic narratives and research-based comics (such as Priya Kuriyan, Bhagwati Prasad, Shohei Emura, Mohit Kant Misra, Anupam Arunachalam, Vipin Yadav and myself) and those who have a long history with the subject matter (Neha Dixit, Amrapali Basumatary and Challapalli Swaroopa Rani).
Is this the first time there has been a collaboration between policymakers and graphics novelists? Do graphic novels lend themselves well to non-fiction subjects?
I'm not sure if this is the first time, as graphic novels are very good at placing the reader in a character's shoes. It is a great medium to transport the reader not just in time and space, but also to the inner world of a character. That's very powerful when trying to understand the impact of anything. Graphic narratives and comics also allow the artist to explore places where cameras cannot go. Through drawing, one can evoke a detail, a feeling, a texture or a history as experience. This makes it a wonderful medium for both fiction and non-fiction. Uniquely, in non-fiction comics, one can explore the inner world of a character visually with greater ease.
However, quite a bit of the material in this book is fiction based on facts/research in order to create a narrative that can accommodate the issues in all their dimensions.
Will this make more readers engage with policy and its impact?
That is the hope with which this book is being published.
What was the process of putting the book together like? Was it easier after your experience with the first edition?
In some ways, it was easier as some parts of process were in place and we were already prepared to deal with the demands of working with research material. The first book was much more about generating a kind of content we (my co-editor Orijit Sen and I) thought was missing in the Indian comics scene and trying to understand the many facets of non-fiction. So, it was an exploration of a genre and what is possible in it.
On the other hand, this book was a deep-dive into a few specific areas—so it was a challenge in a different way. To understand the length and breadth of the issue and what the data in the report was saying, and develop works accordingly was an intensive process. It was a very interesting learning process for me, both as an editor and a contributor to the book.
Talk to us in detail about some of the powerful chapters in the book.
I think they are all powerful pieces. For the sake of brevity, I will mention two:
'There's No Place Like Home' by Amrapali Basumatary and Vipin Yadav is a set of three stories about people on different sides of the conflict in Bodoland, each reflecting on life before displacement, the riots and the absence of the state in their lives today. It is based on research by the author Amrapali, and has been evocatively illustrated by Vipin.
Another work in the book is a comic titled 'Shadow Lines' by Neha Dixit and Priya Kuriyan, based on Neha's 2014 investigation for Outlook on seven women who have—despite huge opposition from family, community, local leaders and police—come forward and registered cases against men who raped them in the riots in Muzaffarnagar. Priya has powerfully illustrated this work for First Hand 2.
The excerpt below is a work titled 'Devadasi: Ek Pehachan' by writer and artist Bhagwati Prasad, in which Lakshmi talks to a friend about her life and her childhood.
What impact do you hope to make with the book?
I hope that readers will understand better how policy impacts people's lives and how people can be marginalised by it. Social, political and economic exclusion in India is extremely high and takes many forms—I think everyone involved with the book hopes to bring that into focus for readers.
What are your thoughts on the current state of graphic novels/the comics community in India?
I'm positive about both the current state and the future of comics in India—I think there are many exciting creators and publishers, and we are seeing some fresh and interesting work in the medium. I hope to see more events that bring together a variety of comics makers, and distribution platforms that are geared towards the graphic and comics medium.
Lifestyle
Parasite, which examines the class divide in the Korean society through a poor family scheming its way into a rich man's house with disastrous results, became a phenomenon on its debut at Cannes in May last year, starting a winning March that ended at Oscars.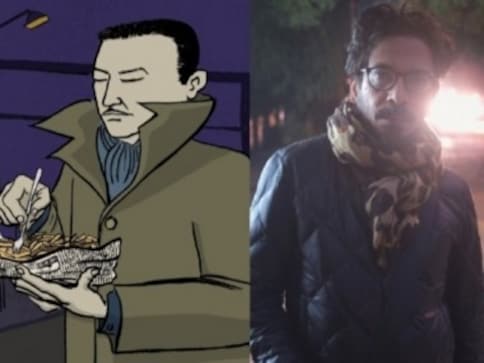 Life
In an interview with Firstpost, Sarnath Banerjee speaks of today's post-truth world, his love for history, and how bedtime stories with his son sparked the idea for his next book.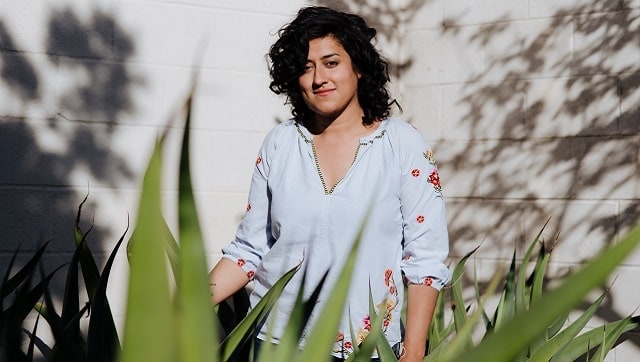 Arts & Culture
In Cyclopedia Exotica, immigrants with one eye coexist uneasily with their two-eyed neighbours.