Feroze the Forgotten Gandhi: A rich insight into the life of India's original anti-corruption crusader
Feroze Gandhi, probably India's original anti-corruption crusader, has over the years caught little attention of historians and authors. Veteran Swedish journalist Bertil Falk tries in earnest to address this information gap in his book titled Feroze the forgotten Gandhi.
Feroze Gandhi, probably India's original anti-corruption crusader, has over the years caught little attention of historians and authors. While one may get tired of counting the number of biographies of Jawaharlal Nehru or Indira Gandhi, there are, in all, two biographies of Feroze Gandhi — the man who was a freedom fighter, a member of Constituent Assembly, a fearless critic of his own party's government and above all, a member of the so-called first family of Indian politics. India needs to know more about him. Veteran Swedish journalist Bertil Falk tries in earnest to address this information gap in his book titled Feroze the forgotten Gandhi.
The book opens with Feroze's roots and demolishes the myth that he got his surname from Mahatma Gandhi. Feroze's family name was Gandhy. Falk has even attached Feroze's birth certificate as an appendix. Feroze was born in Mumbai to a middle-class Parsi parents but brought up in Allahabad by his single aunt who was a aoctor by profession.
Feroze's plunged into the Freedom struggle in his early twenties. By the age of 21, Feroze had been to jail thrice. He became an important Congress worker in Allahabad and while working for the party got associated with Kamla Nehru and Indira. Feroze took great care of ailing Kamala and thus developed a bond with the Nehru family. Feroze's stay in Europe with Indira, his proposal to marry her, the return journey via sea during WWII and finally their marriage — all of this is covered crisply by Balk. There is an interesting chapter woven around the Feroze-Indira marriage — initial opposition by Nehru, Indira's firmness, Mahatma's role, opposition by Hindu extremists (!) and finally the unique rituals by a renowned Sanskrit scholar.
Also read: An interview with author Bertil Falk
Falk then takes us through Feroze's parliamentary career. Feroze was an outstanding parliamentarian. He was a true democrat who fought hard for the free press and even got a private member's bill passed which helped the press to cover parliamentary proceedings without the fear of defamation. The high point of Feroze's legislative career came when he delivered his famous speech on the LIC scam which forced then Finance Minister TT Krishnamachari to resign (the speech has been reproduced as an appendix.) The sheer Depth of Falk's investigation can become a case study for investigative journalism.
Feroze was strongly opposed to the dismissal of the Communist government in Kerala. He knew it was being done at the behest of Indira and voiced his opposition strongly, both at home and in parliament. The author has got this part of Feroze's life well covered. He has tried to portray the fundamental difference in approaches of Indira and her husband towards democratic values.
Falk has explored the less known stints of Feroze as a director of his father-in-law's newspaper National Herald and as a managing director of The Indian Express. The account given by Balk of Feroze's commitment and efforts towards the development of his constituency is inspiring. Equally depressing is the part about Feroze's neglect of his health and the ultimate price he paid for it. Falk takes us through all this in great detail and in the process throws light on Feroze's persona — a friendly, jovial character with a deep concern for the poor and the downtrodden but without great business sense.
While the running theme of the book is the difference in the personalities of Feroze and Indira, Falk has fallen short on shedding adequate light on the falling out of the husband and wife (whether it was Feroze's womanising tendencies or Indira's neglect of him owing to her political ambitions), his awkward relationship with Nehru, his role as a father to two young sons and the impact of all this on Rajiv and Sanjay. Readers would have benefitted if Falk had given a more intimate account of Feroze Gandhi's family life. We are also left with much less knowledge about Feroze, the Socialist and liberal leader. After all, when Feroze was at peak of his parliamentary success, it was also the time of important policy decisions by Nehru such as the Hindu code bill or the second Five Year Plan, etc, which shaped India in years to come. Feroze's stand on these policy matters has been scarcely touched upon.
It has taken almost four decades of Falk's efforts to put together this book. It is rich with references from his interviews with people, opinions and quotes from Feroze's contemporaries and his own research of Indian Politics. Falk's style of dotting the narrative with first person accounts by people of his subject is refreshing. While doing so, he has carefully managed the balance of the book by pointing anomalies or questioning theories in these accounts.
This book is in sync with the recent trend of bringing to the fore the contributions of hitherto neglected personalities. It makes a good read about India's unique VIP — Very Investigative Parliamentarian — a term coined by Falk himself.
Find latest and upcoming tech gadgets online on Tech2 Gadgets. Get technology news, gadgets reviews & ratings. Popular gadgets including laptop, tablet and mobile specifications, features, prices, comparison.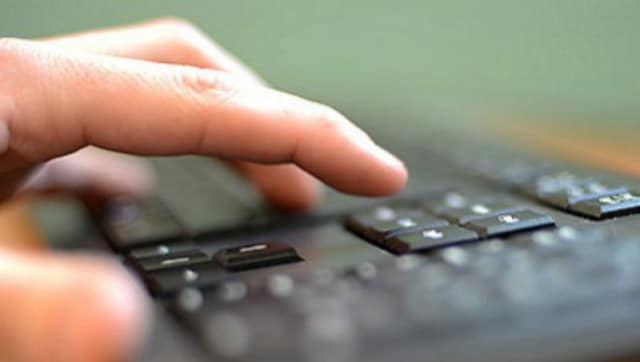 India
Earlier, the Telangana state engineering, agriculture and medical common entrance test 2020, or TS EAMCET 2020, was scheduled to release on 27 June.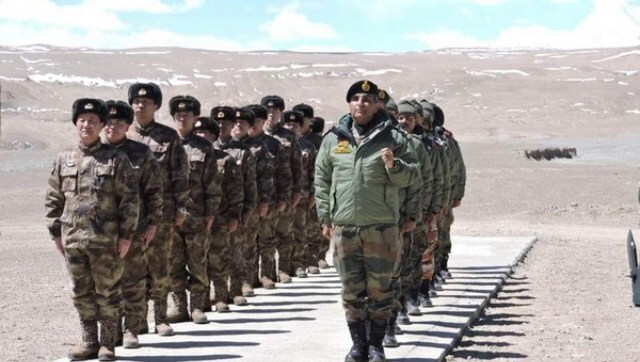 India
Even as the Chinese foreign ministry announced Tuesday that People's Liberation Army and the Indian Army have agreed to take necessary measures to "cool down" the situation at their borders, recent coverage of Beijing's mouthpiece Global Times is a patchwork of anti-India tirade and systematic attacks on India's economic credentials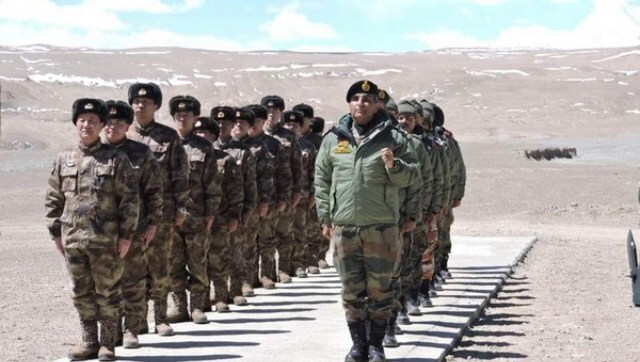 World
Beyond the short-term objectives, as Sino-Indian relationship turns unambiguously adversarial and hostile, India must appropriately reset its national security and foreign policy strategies.