Emil and the Detectives: Director Andy Packer on adapting the classic children's tale for the stage
Even 90 years after Erich Kastner's novella for children Emil and the Detectives caught the world's attention, the story still finds resonance with youngsters globally.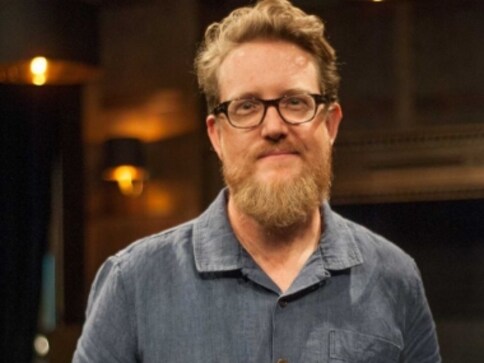 The Slingsby Theatre Company will be staging a 70-minute adaptation of Emil and the Detectives at the NCPA, Mumbai.

Director Andy Packer says he was excited by the way author Kästner presented a world filled with good and flawed people.

The production uses narration, direct address and shadow/puppetry alongside animation and projection.
Even 90 years after Erich Kastner's novella for children Emil und die Detektive (Emil and the Detectives) caught the world's attention, the story still finds resonance with youngsters globally. A book that has been translated into more than 60 languages, Emil and the Detectives has also been enacted on various media over the years. The novel, which presented a highly believable world where children could encounter all kinds of strange people, became the gold standard for children's literature.
The National Centre for the Performing Arts, in collaboration with the theatre festival, Australia Fest, will be staging a 70-minute performance of the same on 20 January, at the Experimental Theatre, to bring its theatre season 2018-19 to a close. Staged by Slingsby Theatre Company and adapted for stage by Nicki Bloom, the play is a two-person performance directed by Andy Packer. The story goes that young Emil catches a train to visit family in the big city when something valuable is stolen from him. But the thief learns soon that Emil was not as easy a target as he anticipated. A group of quick-thinking and resourceful children rally around to uncover and outsmart the true criminal.
Packer says the relatable nature of the story made it an easy choice to stage. "I was first attracted to the story of Emil and the Detectives because it is often referenced by great contemporary children's authors like Philip Pullman as a real point of inspiration for them. The story is a great adventure story for children and families, but it also has some darker, truthful moments about the world we live in. The story is very honest for children about the wonder and strangeness of life. This mirrors Slingsby's approach to making theatre for an audience that includes children and adults. Slingsby is particularly interested in bringing 'coming of age' or 'getting of wisdom' stories to the stage. We find that these stories often have the power of being immediately relatable to our multigenerational audience (aged eight plus, including adults attending on their own and in groups) as well as being philosophical enough to be open to infinite interpretation."
That Kästner's writing is honest with children about the realities of life made it a strong contender for the stage. Unlike the saccharine literature available for children at the time, Kastner's novel was set in contemporary Germany and there were realistic characters with shades of grey. Without being didactic, the story let the characters' actions speak for themselves, thus engaging the young reader into the narrative from the very beginning. Packer says, "When I read Erich Kästner's Emil and the Detectives, I was excited by the way Kästner presents a world filled with good people and flawed people. Even though this is a story for children, he is presenting a complex world where happiness and sadness coexist. This really struck a chord with what we are trying to explore with Slingsby's work. To show that there is darkness in the world — but that this darkness serves to make the light moments even brighter and more wonderful."
Given that the play is about children and for children, Packer has instead chosen to cast just two adult characters to play all the parts. In Slingsby's signature intimate theatrical style, these two skilled actors will be immersed in smoke and mirrors, miniature worlds and a cinematic score. Why would he choose two adult actors to enact a story largely about kids? "Partly this was an economic choice — we are a touring company so most of our shows have a cast of between two and four. However, once you make that decision it creates lots of challenges or opportunities. It really forces you to use lots of theatrical ways to shift from character to character — I really enjoy this process. It is much easier to tour with adults but also, we know that the adults can repeat emotional states more consistently. They also have more life experience and perspective to bring to the production."
Packer has drawn inspiration from various cinematic versions of the novella as well. Between 1931 to 2001, there have been five Emil and the Detectives films. Influences from cinema combined with Slingsby's inherent theatrical style, gave birth to the Packer version of the play. "We drew inspiration for the both the English and German original films. We were also inspired by Hitchcock's films and Buster Keaton. However, the theatrical form and having only two actors creates a very different relationship with the audience. We use narration, direct address and shadow/puppetry alongside animation and projection."
Slingsby's production won the Helpmann Award in Australia for the Best Presentation for Children –the highest honour for theatre for children in the country. While the play has received great reviews from the adults, Packer knows that the children form a crucial part of the target audience. He says, "Children are incredibly sophisticated. They make meaning from images as well as from words. I always remember that I have to be truthful when making theatre for a young audience. If I do not believe it, neither will the young audience. I am also interested in theatre that leaves the audience with a sense of hope."
Entertainment
Rekha Bhardwaj spoke with Firstpost about her love for Sufism, creative collaborations with husband Vishal Bhardwaj (the filmmaker), and the songs she's sung in his film Rangoon
Life
Kalapini Komkali, noted Hindustani classical vocalist and daughter of the legendary Kumar Gandharva, speaks about how the art can be mastered only if one is guided by a guru | #FirstCulture
Entertainment
Veteran actor and playwright Girish Karnad is all set to be honoured by Tata Literature Live! Lifetime Achievement Award 2017.