Do parents need to prevent kids from overdosing on tech?
Pediatric occupational therapists warn that kids will not only pay a price for their digital lives on their report cards but will also suffer health problems without sane limits to technology use.
Today's children live in a digital world and they sponge in hours of TV, YouTube, Internet, computers, video games and barely 38-minutes of old-fashioned reading. Impassioned pediatric occupational therapists warn that kids will not only pay a price for their digital lives on their report cards but will also suffer problems like anxiety, aggression and depression without sane limits to technology use.
Child development expert Cris Rowan, author of Virtual Child: The Terrifying Truth about What Technology is Doing to Children warns that the overload of sensory stimulation that children get from electronic gadgets decreases their ability to pay attention. Every one hour per day of technology use prior to the age of seven, increases that child's risk of attention problems by 10 percent upon school entry, warns Rowan.
"I found that a large number of the children on my caseload who were referred for physical, mental, social or academic problems were high users of entertainment technology. I became alarmed when I began to realize that the education and health systems were possibly misdiagnosing children who had technology addictions, with mental and behavioral disorders," Rowan writes in Virtual Child.
"While the child indeed may have exhibited developmental delay, obesity, mental illness, aggression, Attention Deficit Hyperactivity Disorder (ADHD), or learning problems, in many cases these impairments were caused from technology overuse."
Rowan hammers away at the point that parents need to make sure that children get 3-4 hours of active rough-and-tumble play in a day to get adequate sensory stimulation in the real world. Psychologist and computer educator Larry Rosen is not opposed to technology integration in modern child rearing, but says parents should lay down ground rules about how much screen time is appropriate. Many parents believe they're doing a great job raising their child if he is fooling around on an iPad all day. That child will lose communication skills, warns Rosen.
Experts tell parents to hand out screen tokens worth 30 minutes each for completed chores, with a maximum earning potential of two hours or less per day.
Critics slam the Net Generation, ranging in age from 11 to 30, saying they are hopelessly lost in their laptops and cell phones and are chronically restless — spoilt by the glut of stimuli on the Internet. But not everyone thinks the advent of technology has had such a bleak impact.
"There is a lot of cynicism about this generation. They are net-addicted, glued to the screen, losing their social skills. The only problem with this negative view of young people is that there is little data to support it. In my view, this is the smartest generation ever," says New York Times bestselling author Don Tapscott, who has written Grown up Digital which drills down into the thinking and behavior of the Net Generation.
Tapscott says today's youth is the first generation to grow up "bathed in bits" and if you spend so much time with digital technologies, it gives you a different kind of brain.
"Growing up digital has changed the way this generation's minds work in a manner that helps them cope with the challenges of the digital age. They're used to multitasking, and have learned to handle the information overload. Growing up digital has encouraged this generation to be active enquirers. Rather than waiting for a trusted teacher to tell them what's going on, they find out on their own on everything from Google to Wikipedia," says Tapscott.
Grown Up Digital is a sequel to Tapscott's first book about the Net Generation, Growing Up Digital, which he wrote in 1997. He says the inspiration for his first book came from watching his two children (then under 10) use technologies like computers, video games, and VCRs with seemingly no effort.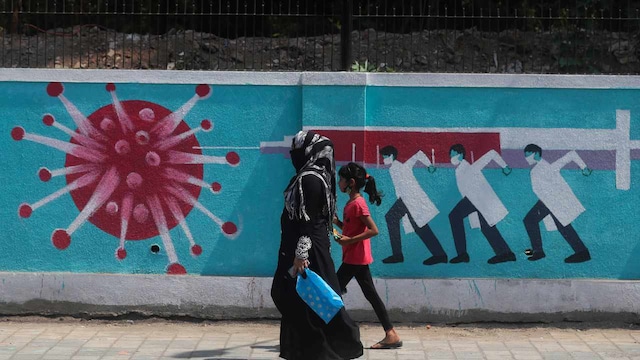 World
BioNTech CEO Ugur Sahin said ongoing trials are "very encouraging" and that "children are very well protected by the vaccine".
World
The book is one of several projects that Meghan and Harry have announced since stepping away from royal duties in early 2020.
News & Analysis
Last week, Apple extended its product portfolio with M1 chipset to a new iMac and iPad Pro models.