Delhi gangrape case: Shaming the penis back to its place
Defiled, dishonoured, violated. All these words actually add more stigma to the victim of a rape and more power to the penis. It's time to shift the onus of shame onto the perpetrators.
By Jane Rankin-Reid
Throughout her career, Australian-born feminist, academic and author Germaine Greer has frequently provoked storms of outrage in international media. Her views about the need to de-stigmatise rape against women, by prosecuting the crime as an aggravated assault, divides feminists and commentators. As reactionary as Greer sounds at times, her views on forcing convicted rapists to wear "rapist" T shirts while performing 100 hours of community service in public may have merit, at least in so-called literate societies. Shifting the onus of shame from rape victims to rape perpetrators lies at the heart of her polemic.
Indeed, the legal and social concept of rape in Western and Asian cultures is unhelpfully complicated by the questionably selective admission of "shame" as the penultimate moral monitor. Hindu, Muslim and Christian religions each depend upon fears of disgrace to guard against sexual miscreance, at least by mothers, wives, sisters and daughters. But rape angrily challenges these shared traditions.
Unraveling some of the ethical paradoxes in our society's responsibilities for the protection of women is particularly important in the wake of the Delhi gangrape. No more so than for those who demand castration or hanging or both for the perpetrators.
Rape reportage and conviction statistics in both Asian and Western societies remain damningly low. Why is this? In most rape trials, the victim must prove that her sexual encounter with her rapist was not consensual. If her skirt was too short, her cleavage too low, or her sexual history too liberal, the defence will invariably seek to test her right to claim her uninvited sexual encounter was "rape".
In this scenario, the male perpetrator is tacitly portrayed as a hapless suitor, mistaking her signals for complicity, a consensual invitation to ravage her, usually in public, violently if she resists an act that violates her privacy and disabuses her legal right to categorically decline his unwanted sexual advances.
So what if he held a knife to her throat? If she has the guts or naivety to confess she reached orgasm during his uninvited penetration, it's even the better for the rapist's defence. At worst, he's a mentally challenged Lothario, unable to understand her screams of "No", "Stop", "F*** Off", or "Help!" even.
At best, if there is ever an upside in the sacrifice of a woman's fundamental rights to control her own body, he's impulsively responding to culturally accepted sexual stimuli. It stinks from a woman's point of view, but that's not the issue. She's been raped.
There is no question that legal focus on a woman's "provocation", as a defence for a rapist's actions could ever be the case of the Delhi gangrape incident. Nonetheless, testing a rape victim's moral integrity, lifestyle, demeanour and connection to her rapist, automatically adds a further layer of patriarchal stigmatisation. But all too often, drowning out a woman's screams for help, is the buck-stopping question of "Did she ask for it?"
It is unsurprising that Greer's focus has shifted from lamenting raped women's victimhood to demands for re-situating the rapist's essential armament, ie the penis, into little more than (an uninvited encounter with) a blood saturated organ.
In Rape, a commentary published in The Independent, UK in 2006, Greer argues that:
"(t)he only weapon that counts in rape is the penis, which is conceptualised as devastating. Yet a man can do more harm with his thumb than he can with his thin-skinned penis. But it is his penis that is to him the symbol and instrument of his potency. The notion of rape is the direct expression of male phallocentricity, which women should know better than to accept....".
To me, this provocative analysis demands attention if we are to gain the courage to question just how much unnecessary authority we've been prepared to lend the human penis as the weapon of mass destruction of women's virtue.
For inquiring minds, Greer's calls for de-stigmatising rape by disempowering the male penis as a weapon, so as to actively diminish the victim's "shame", invites comparison with eminent US author and legal philosopher Martha C. Nussbaum's views on the politicisation of disgust in our society.
In her book Hiding from Humanity; Disgust, Shame and the Law (Princeton University Press, 2004), the author asks whether disgust should be a "reliable guide to lawmaking". To me, while Greer and Nussbaum's separate inquiries into the utilisation of shame and disgust as moral standards in our societies can at times appear to be diametrically opposed, there are useful parallels to be found.
Unlike Greer, Nussbaum is wary of public shaming in criminal punishment. But she argues that disgust and shame come from "magical ideas of contamination, and impossible aspirations to purity that are just not in line with human life as we know it". Greer's calls for deflating the penis' legal status forwards Nussbaum's analysis of "contamination" towards a logical conclusion in rape cases.
In truth, there is less difference than may be assumed between western and Asian societies in the male dominated obsession with the definition of rape as a life altering disgrace for women. Not because being sexually violated is ever acceptable, but because it is we women who must live through and recover from the horror of being assaulted.
But for a father, his raped daughter has been "defiled", a brother's sister has been "violated", a son's mother has been "dishonoured". Because these emotive descriptions become so readily acceptable in a raped woman's future life within her own family and in society at large, she is invariably recast as a criminal in her own shocking uninvited drama.
Instead, by collapsing the penis into little more than a pointy blob of fluid soaked veins, its shaming role in rape would be reclassified as an instrument of aggravated assault. Perhaps then rape victims might have a fighting chance of regaining her dignity and belief in her paramount right to her own sexual integrity.
"Historically, the crime of rape is not an offence against women, but an offence committed against men by other men. The man who has control of a woman, historically her father, guardian or husband, has a case against the man who makes unauthorised use of her. When the state seeks redress, it acts on behalf of the patriarchy and not on behalf of the injured woman...", Greer writes.
Without doubt, diminishing the penis' centrality in rape will see some commentators howling. But questioning the penis' misplaced reputation in rape is surely a far less harmful alternative for women than the shame it has been allowed to perpetrate.
Jane Rankin-Reid is a Tasmania based journalist and commentator. A former Principal Writer at Tehelka , India , her essays, reviews and commentaries have appeared in the Guardian, The Australian, The Australian Financial Review, The Tasmanian Mercury, Le Monde among other publications.
Subscribe to Moneycontrol Pro at ₹499 for the first year. Use code PRO499. Limited period offer. *T&C apply
Entertainment
French media reports said the charges against Gerard Depardieu relate to allegations made by an actress in her 20s that date back to 2018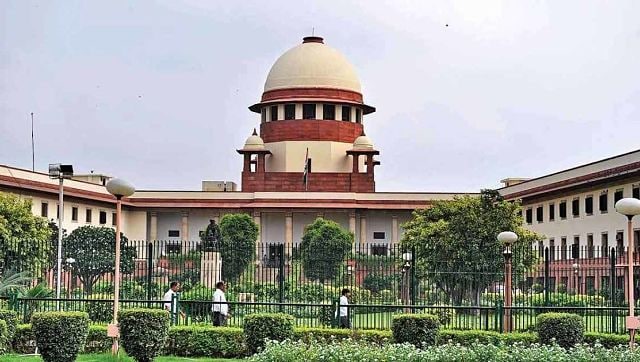 India
Chief Justice of India SA Bobde asked a man accused of repeatedly raping a minor girl whether he would marry the survivor.
World
Morrison described the victim Brittany Higgins' allegation that she did not receive the support she needed from bosses or other colleagues, as a wake-up call that must drive change within the country's Parliament House