Delhi Book Fair: When the e-book met the aam aadmi reader
India is yet to warm up to the concept of an e-book. However, independent publishers looking for a wide readership, might have found a way to bypass publishing bigwigs.
New Delhi: E-books, the theme of the 18th Delhi Book Fair, doesn't cut ice easily with an average Indian book-shopper. The young executive, at Hall No 8 in the fair, is just getting to know why. After a lengthy explanation of the concept of an e-book, the customer he is attending to, asks curiously, "So, are you saying they come for free?" Internet for a sizable section of the country is all about freebies - free song downloads, free movie downloads, free game downloads. Why then, will a book not come for free? Sales executives at the Delhi Book Fair have to come up with some convincing answers fast, it seems.
A visit to the book fair, on at the Pragati Maidan in Delhi, confirms the fears of the handful of e-book entrepreneurs in India.  A majority of Indian publishers don't take e- publishing as seriously as their Western counterparts. Hence, the lack of awareness in the customers even.
A survey by Pew Research Centre, a US based non- profit fact-finding body,  shows that one- fifth of American adults have read at least one e–book in last one year. E- book readers read more as compared to consumers of conventional books, the survey indicates. People prefer e-books, noted the survey, for their speedy access and portability.
However, authors and publishers in India still bank on hard copies of their books.
One of the reasons is the availability and price of e-Readers and tablets. "Only 20 percent of publishers in India are serious about their e- books strategy. Other probably believe in waiting and watching some more. They are not ready to take the e-book plunge yet," said Johanna Brinton, business development executive (Europe and Asia) at Overdrive, a US-based digital distributor, who are participating in the fair.
"The growth of the e- books market is directly proportional to the sale of reading devices. However, in the past six months there has been surge in sale of reading tablets in India and it is going to expand further in the time to come," she added.
There also seems to be a lack of understanding regarding the purchase and download of e-books. Coupled with apprehensions about how the reading experience might turn out to be, as opposed to turning the pages of a hard copy, e-books haven't had it easy in India.
"We are in a nascent stage. Instead of full-fledged e-books, we have online versions of books that are also published as hard copies. The battle between e-books and conventional books will begin when the former add hyperlinks, audio-visuals etc to them. That's also when we'll able to capture the children's reading market. Kids will not only be able to read about fairies and witches, they'll also be able to see animated versions of them, playing out the story," said Pradeeep Gairola, COO, meritnation.com, an e-learning venture present at the Fair.
So that they don't go the music way, e-books will also have to be piracy-proofed - something that the industry is yet to figure out. The online version of Steve Job's biography was launched along with the hard copy, only because of strong anti-piracy laws. Vikram Khosal of hookedonbook.com, an online book shop said that the author should be able to have a record of how many of his books are downloaded from which site. "Only then he can claim royalty from publishers,' said Khosla.
However, inquiries on the concept of e- books, though limited, are coming from independent publishers. By putting their works online, they can bypass big publishers and yet reach a bigger readership without spending a lot. "Many small publishers have approached us in the last two days enquiring how to digitize their books. They are curious about e-books and how they'll help them make a mark in the online segment, and get them a global readership," said Mridul Kashatira, co- founder, Readwhere - a content digitization platform.
Find latest and upcoming tech gadgets online on Tech2 Gadgets. Get technology news, gadgets reviews & ratings. Popular gadgets including laptop, tablet and mobile specifications, features, prices, comparison.
Economy
Politicians, bureaucrats, big builders and the land mafia control the real estate market to the point where nobody can afford to buy a home. And it is this nexus that ensures prices do not crash as it would wipe out the value of their slush funds.<br /><br />
Life
It's no surprise that given everything is geared towards promoting and accommodating obesity, the numbers are rising fast.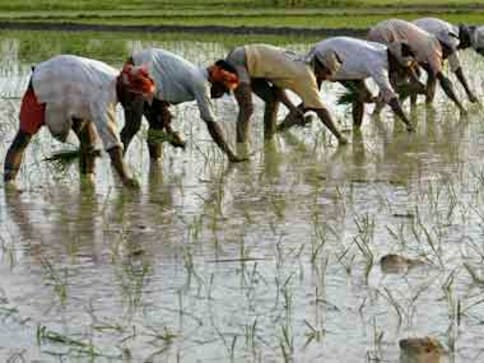 Breaking Views
There is a pronounced class bias when the media discusses economy. The process needs to be more inclusive.