Dangerous Minds: Read an excerpt from S Hussain Zaidi, Brijesh Singh's book that delves into terrorists' lives
Dangerous Minds, by S Hussain Zaidi and Brijesh Singh, delves into the intricate back-stories of some of the most talked-about terrorists of the country
Editor's note: Dangerous Minds, by S Hussain Zaidi and Brijesh Singh, delves into the intricate back-stories of some of the most talked-about terrorists of the country. Reproduced below, with permission from Penguin Books India, is an excerpt from a chapter titled 'Tiger Traps Dr Bomb', which profiles Dr Jalees Ansari, a Malegaon doctor who was found to be involved in some 80 blasts — a stark contrast from the quiet, peace-loving medical professional everyone took him to be. Read on...
The Mumbai serial blasts of 1993 had become the turning point in the careers of many of India's enemies. Dawood Ibrahim had to relocate from Dubai to Karachi, other fugitives could not hide in Dubai as the Emirati and Indian governments signed an extradition treaty, Mumbai drug lord Iqbal Mirchi could not return to India and took refuge in London, Abu Salem could not find a safe haven despite globetrotting from the US to Europe, while Dubai ceased to be the hub of all mafia activities.
Nevertheless, Mirza Dilshad Beg, who was riding high on the Muslim vote-bank in Kathmandu and was regarded as an ascending star in Nepal's politics, was hit by the turning tide of fortunes for Dawood, who was regarded as his strongest crony. Beg's rivals and detractors did not spare this opportunity to cut him down to size. This affected his rising clout and Beg actually registered a slump in his popularity among the electorates.
Soon, Beg decided to launch his own damage-control exercise and dissociated himself from all such shady elements. When Dr Jalees Ansari crossed over from Raxaul in Bihar to reach Beg's residence in Kathmandu after a tedious and reportedly ghastly journey, he was disappointed. Beg did not entertain him and refused to give him even a measly Rs 5000. Tunda had expected that Beg would put Jalees in touch with some ISI chieftains, but Beg was himself in such a precarious situation, bogged down by controversies and allegations, that he decided to keep aloof from such elements and machinations that could escalate his troubles.
Jalees returned from Kathmandu a dejected man. He was in Lucknow and confused about what his next step should be and so conferred with friends. They agreed that regardless of the paucity of finances and sufficient support, they should execute his plan of commemorating the anniversary of the Babri demolition by planting bombs in six trains on 6 December 1993. Jalees had arranged for Rs 3000 and sent this to Jamal Alvi for expenses in the course of the preparation and planting of bombs.
The responsibility for planting bombs in the northern region's trains was undertaken by Jamal Alvi, while for southern-region trains, such as in Hyderabad, the task was assigned to Shamsuddin. For Gujarat and Mumbai trains, Jalees decided to assign his own people to place the bombs in the trains. The volunteer bombers were a dedicated lot and styled themselves as the Crush India Force (CIF).
In hindsight, it was naive of them to think they could subjugate India with merely a few bombs. The bombs themselves were low-intensity explosive devices and the way the whole attack panned out, it was clear to agencies that a serious task had been performed in a haphazard manner. The first bomb that was supposed to explode on board the Rajdhani Express from New Delhi to Howrah on the morning of 6 December 1993 exploded prematurely at 10.50 pm on 5 December. It was a bad start, but Jamal's men decided to bomb the train again on 6 December to keep the date and the blast relevant. This time they decided to target the down train, the Howrah–New Delhi Rajdhani. The bomb exploded in the toilet at 5 am. Nobody was killed or injured. The next bomb exploded on the Bombay Central–New Delhi Rajdhani at Kota, at 5.15 am. The fourth bomb was planted on the Flying Queen that ran between Surat and New Delhi, which exploded at 6 am in Baroda. The fifth bomb exploded on board the AP Express on its journey from Hyderabad to Nizamuddin in Delhi, going off at 6 am at the Maula Ali station, causing the death of two people, the only casualties in the blasts.
In the case of the bomb planted on the Bangalore–Kurla Express, it was a total fiasco. A passenger noticed an unclaimed bag below his seat at Karjat station. As the city was still reeling from the 1993 blasts, coupled with the fact that the day was 6 December, the alert passenger immediately picked up the bag and flung it outside the train.
Jalees was seriously upset with the shoddy outcome of his grandiose plans. His family was suffering, but Jalees had decided to give precedence to avenging the fallen masjid than to feeding his family. When the bombs did not yield the bloodshed he had planned, his sacrifices appeared to have gone to waste. Jalees was shattered at such a massive failure of his best-laid plans, those he'd worked on for months. But he was not the only one sorely disappointed. The new convert Zulfiqaar, the IB mole, was devastated too. He too had made his share of sacrifices and stayed with the group for months to avert any such plans, but he had been kept out of the loop about this operation entirely.
Actually, Jalees had been constantly travelling to Nepal, Lucknow, New Delhi and elsewhere, which led to Zulfiqaar not being able to keep track of what was being planned. Then, in the end of December 1993, Tunda showed up and gave the whole team a pep talk to bolster their sagging morale. Tunda asked them to learn from their mistakes and plan their next operation. He emphasised that they should not fail in their next operation even if they had to risk giving up their own lives for the cause.
Jalees was hanging on to each and every syllable uttered by his mentor. Tunda then threw the gauntlet at Jalees and his Crush India Force: Why not attack Delhi with full strength and devotion on 26 January 1994? There was still over a month left, with enough time to prepare and plan the big strike. Jalees was immediately excited and showed renewed enthusiasm, the energy of a devotee given a second chance to please his master.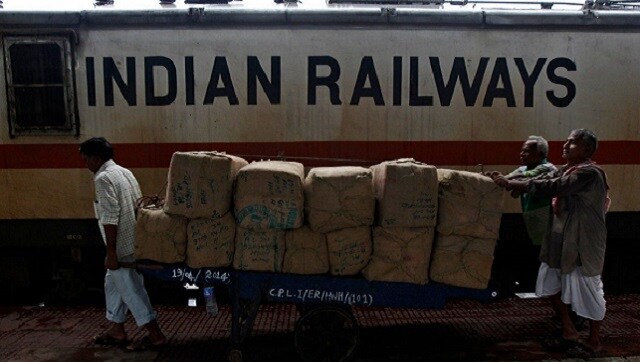 India
Only after the verification process, an individual will be able to book his or her ticket. However, this whole process will only take 50 to 60 seconds
News & Analysis
Both RedmiBook Pro and RedmiBook e-learning Edition feature a 15.6-inch LCD display that offers Full HD resolution.
News & Analysis
The RedmiBook is expected to be powered by AMD's Ryzen processor, which also powers the affordable Redmi laptops available in China.