The provider, the protector, the chief-earner, the Mr. Dependable. A father is a pillar of strength, the unwavering support around which his children grow. Like tiny creepers flourishing in a home garden, without a worry in the world. It is rightly said, "Any man can be a father, but it takes a lot more to be a dad."
But, long before he became DAD and took up the many responsibilities, he was just a young man. A young man who had his dreams and aspirations. He wanted to travel the world, he fancied learning a musical instrument, he aspired to study further. As he grew up, he even dreamt of a big car, a second home in the hills.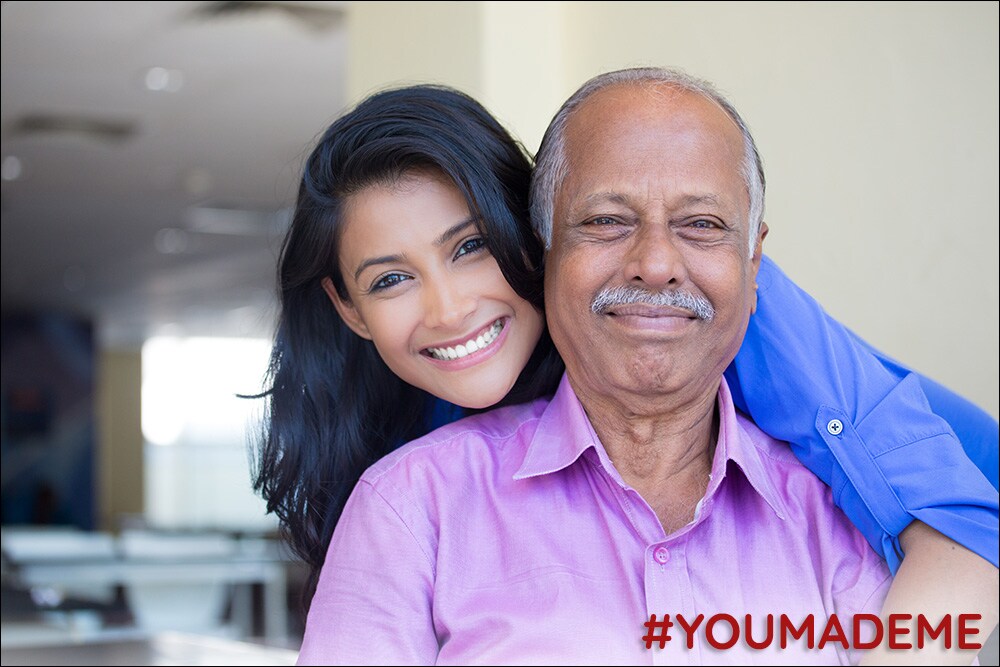 But his son's school schedule rarely allowed him to go on vacations, his daughter's college fees ate into his savings for a bigger car, and their wedding expenses bumped off his retirement plans. Yet, he happily put his dreams on the backburner and never complained about his unfulfilled passions. He doesn't want his sacrifices make anyone feel guilty. He will say that giving up something you love, for someone you love, is not a sacrifice.
But isn't it time you gave back? On this Father's Day, why don't you gift him something? But then, everything you have has come from him. What can you possibly give him? Well, how about you give him back his financial freedom?
Maybe he is nearing retirement or is already living his golden years. He has saved some money, but is it enough? You can help him get another shot at his long-lost dreams. It is your chance to bring him happiness, just like he did. Bit by bit.
Yes, a regular cash inflow will help him, but you also know that he will not accept money from you. That is why you need a gift that is subtle and regular. This is where Bandhan SWP, a family solutions initiative by SBI Mutual Fund can help you. It allows you to withdraw money from your existing mutual fund investments, to create a regular cash flow for your father.
Watch the video. Start an SWP for your dad today. It can be a special gift for him, and it is your time to be Mr. Dependable. To know more on how SWP can be a special gift for your father this Father's Day click here!
This is a partnered post. 
Firstpost is now on WhatsApp. For the latest analysis, commentary and news updates, sign up for our WhatsApp services. Just go to Firstpost.com/Whatsapp and hit the Subscribe button.
Updated Date: Jun 16, 2018 10:58:32 IST