Cathy O'Dowd, the first South African to summit Mt Everest, on her epic journey
When Cathy O'Dowd answered a newspaper ad in November 1995, little did she know that six months later, she would be standing atop Mt Everest — in the midst of one of its worst disasters
It was a glorious Sunday morning in the November of 1995, and Cathy O'Dowd was busy procrastinating. The thought of getting back to her Master's thesis was proving to be quite an effort. She would rather have been out climbing, than staring into the screen at the time. Yet, this was important if she wanted to pursue an academic career in journalism. After a fix of coffee, she swore to get back to it.
Poring over the newspaper with her mug in hand, she came across an announcement that caught her eye. It read, 'Sunday Times Everest Expedition'. Little did she know then that in the next six months, she would not only be standing on top of the highest mountain in the world, but also be in the midst of one of the worst disasters on Mt. Everest (8,850 metres).
"I had been rock climbing since 1987. I really wanted to go to the Himalayas but didn't know how to get there and was looking for opportunities — that's where I was when I saw that Everest ad," O'Dowd recalls, sitting pretty in an airy dress just right for the Summer
.
Some 200 women applied; O'Dowd made the cut among the final six, who were to climb Mt. Kilimanjaro in Tanzania and based on their performance there, one was to be picked on the expedition team.
"I thought I had a decent shot at it based on my experience; if nothing, there was the free trip to Kilimanjaro!" she chuckles.
A couple of months later, O'Dowd, alongside Deshun Deysel were selected. Both would make their way to the Base Camp at Everest, after which, a call would be taken on who was to go up. It was the culmination of a climbing journey that had started out around eight years ago and the realisation of a dream to visit the Himalayas. Only now, she could have a shot at the most glamorous mountain in the world. For O'Dowd though, this wasn't a spontaneous decision.
Having graduated through the grades of rock climbing back home, O'Dowd decided to take the summer of 1993 off after finishing her Bachelor's degree. She spent a cold winter working illegally (on a tourist visa) at a gear shop in London and saved some money by the end of it. She then bought a  rusty, old van and set out on a 10,000 km road trip across Europe. The idea was to go climbing at various locations in the Alps, and though that was a one-off, solo adventure, O'Dowd knew that it was what she wanted to pursue. Making it sustainable though was the big question, given that mountaineering was relatively unknown in South Africa.
Besides, just a year ago, O'Dowd had lost her climbing partner, Stephen Kelsey, on a mountain in Peru. In addition to losing a mate with whom she had climbed in Africa, Bolivia and Europe, what ran through her head was whether it was worth it all.
"I saw what it did to Stephen's family and friends. He was with Graham Wittaker, and both died after falling off the west face of Salcante. Wittaker's girlfriend had to go to the foot of the mountain to locate their bodies. It was horrible. You think about why you do it and if it is worth it. I decided then and there that I would be careful because despite all the hazards, I knew climbing was worth it," she says.
The expedition was another step towards celebrating the birth of a new South Africa, which looked to the future after having smashed the stigma of apartheid. O'Dowd had experienced it right through her early years.
"I grew up completely segregated — whites and blacks would not live in the same residential area. Black people needed a pass to come into white zones. So initially, the only black people I ever met were my maid and gardener. And I wondered where they disappeared, once they left my home," she says.
"At school, the only black girls were the daughters of African diplomats. We were towards the end apartheid when I was at university, where rioting against he police was an activity you could chase after class. I saw it all the way through to the end — the release of Nelson Mandela, the first free election where I voted and then having Mandela as the patron for the first South African expedition to Everest," she says.
The idea of carrying the new South African flag to the summit by a mixed race team was then a statement of intent. It was an honour to be among them, and a 'hell of a rush' in O'Dowd's own words.
The expedition was to be led by Ian Woodall, and three of South Africa's most-promising male climbers had already been picked. Then there was British photographer, Bruce Herrord. For the woman who was to go, it was a mountain to climb, both figuratively and literally.
From the onset, women were considered to be relative add-ons on the expedition. It started out with a screaming headline, and a call for 'selection' that read, 'Have you got the balls to be our first woman on the summit?'
In her book, Just for the Love of It, O'Dowd writes:
'In fact Ian envisaged the woman's place on the Everest team as a chance for someone to be part of a life-changing experience, rather than as an attempt to find a sixth Everest climber with summit aspirations. The woman was being invited to do something radically different with her life for a few months. She was not going to be dragged to the top and planted there like a flag.'
There were a few concerns in her head, but O'Dowd knew that her goal was to reach her limits and see how high she could go.
The year 1996 saw the start of commercial expeditions on Everest. There were 39 teams that had attempted the mountain via different routes by the end of that year — the most that the mountain had seen until then. O'Dowd remembers some 11-odd teams that were to go up via the South Col — the traditional route that Tenzing Norgay and Edmund Hillary had taken during the first successful climb in 1953.
Even before they reached Base Camp, the team was in turmoil in the absence of Woodall, who was busy figuring out the logistics of bringing in the equipment that had been bought with the sponsors' money. Infighting, disagreements and the relative inexperience of dealing with a full-fledged expedition was quite apparent on the walk in. By the time they arrived at what was to be their home for the next few weeks, three of the most-promising climbers were on their way back to South Africa, alongside a reporter and a photographer from the Sunday Times. There were allegations against Woodall and his team, and their lack of preparedness to take on the challenge at hand.
"Underprepared — yes and no. On one hand you could look at people's CVs - just their climbing experience — and you could say that there was not an enormous amount of high altitude, Himalayan mountaineering there. On the other hand, eight of us arrived at Base Camp and six got to the top," O'Dowd says.
"I think we were more underprepared in the sense that the team was poorly chosen and the team dynamics were completely ignored. That said, I have to agree that there were a lot of constraints as the expedition had been put together really fast," she adds.
What happened once the climbing began has gone down in the history of mountaineering, let alone Everest. O'Dowd, alongside Woodall and Herrord had made their way to Camp 4 at South Col, after spending weeks acclimatising and loading camps along the way. This was to be their final camp en route the summit, and alongside were commercial clients led by Rob Hall and Scott Fischer, and a Taiwanese team led by Makalu Gau, who all hoped to get to the top.
The weather had started to deteriorate and some of the climbers had arrived at Camp 4 in gale-force winds. Woodall called on the team, including the Sherpas, to figure out when they should attempt the summit. After taking stock of the situation, the decision was to stay a day and hope for better climbing conditions. The other teams were to continue to the summit that night. But given their inexperience, the South African team considered it wiser to stay put, rather than risk the chance of getting caught in dangerous conditions higher up.
The rest of the climbers set out as planned. When the weather improved, the South Africans feared that they had missed out on a crucial window of good weather that saw the first summit of the season. This, despite encountering two, time-consuming bottlenecks — a consequence of the number of climbers on the final stretch. It all seemed under control until the weather turned once again. This was now a death trap high up on the mountain where only the strongest would survive.
As Woodall's radio burst into life that evening for the customary update, there was a plea to take oxygen up to a few climbers stranded at 8,700 metres. O'Dowd elaborates in her book:
'The magnitude of this request was horrifying. The bad weather was intensifying, strong winds, extreme cold, snow, low visibility. We were at least eight hours climbing time from Rob (Hall, the stranded climber), even in good conditions, and, having never been above the (South) col before, would not be able to find the route in the storm.'
Woodall made a few futile rescue efforts of his own, but conditions weren't any better at South Col. By the time the storm subsided, a number of climbers had either perished or were unaccounted for. The summit bid had drained the energies — both physically and emotionally — of those on the mountain and at Base Camp. It was time to go back down.
"Yes, they made mistakes. But it is incredibly difficult not to make mistakes. And some of them were only mistakes because the storm did happen. There were just too many of them (climbers) and it took too long," O'Dowd says.
Even as a number of expeditions were wrapping up for the season and moving out with their gear, the South Africans — for the first time — felt a sense of togetherness despite the tragedy. There was a desire to go back up again, for a lot was at stake. The oxygen supply was replenished and it took another gruelling effort to tread the same path from a few weeks back. What made things worse was that Woodall was battling chest infection. It was to be an attempt against all odds; one, that was discouraged by the others they had spoken to at Base Camp before leaving.
As the team got ready to set out from Camp 2, the radio crackled for what was to be another routine update. Instead, in came a message to turn on the radio — Mandela wanted to have a word with the team.
"This is President Mandela here in South Africa. I am fully behind you. I have a lot of confidence in you and I know you are going to succeed. The whole of South Africa stands behind you because it is a significant expedition and I wish you all the luck," Mandela said.
The motivation was back, as was the drive to get the South African flag on the summit. At Camp 4, from where they had descended previously, there were now only two of their tents remaining. In the dead of the night, the team set out for the final push. Even as O'Dowd progressed up, Herrord started lagging behind the main group. As the sun rose over the horizon, she was soon above all the other peaks around her. Herrord was still no where to be seen. In a short while, she spotted Woodall and Pemba Sherpa seated a few metres from her. There was a big grin on their faces as she approached them. O'Dowd took her last few steps — on 25 May, she became the first South African on top of Everest.
The trio celebrated the moment, the customary photos were taken. She was patched to her mother in Johannesburg.
"Even then, she had her usual motherly questions for me — where are you, Cathy? On Everest mom, I told her. And that was that!" O'Dowd says, smiling.
It wasn't the end of the drama. On their way down, O'Dowd spotted Hall's body and stopped briefly to pay her respects. Once past South Summit, she ran ran into Herrord, who congratulated her on the achievement. They asked him to turn around, as it was too late to be making his way up alone. Bruce refused to comply, and they had little choice but to let him continue. It was the last time they were to see their teammate, who too perished on the mountain on his way down.
"When you're trying to figure if someone is okay, you look for things — fumbles, stumbles and mumbles. And he seemed fine. He spoke to his girlfriend in London from the top and was coherent even when we spoke to him," O'Dowd says.
"Ian even told him that their job was to get the South African flag on top, which had been accomplished. There was no need for him to go. Yet, it's what Bruce wanted to do," she says.
At the end of that climbing season, 12 climbers had been killed in the spring and another three in autumn, bringing the toll to 15 — the highest deaths on the mountain until an avalanche in 2014 wiped out 16 sherpas (There were 17 deaths in all that year, according to The Himalayan Database). Once back to civilisation, it wasn't all celebrations. The team received a lot of criticism for Bruce's death and for letting him climb alone, especially after all that had happened on the mountain.
"It was a tough time and I ended up in tears over some of the media coverage. Everest thrust me in the middle of a massive failure in one sense. It was horrible and I survived. At the end of the day, it was useful for me. I was a lot more confident about trying to do something where there was a chance of failure," she says.
O'Dowd went to Everest another three times, which included a successful climb from the North side in 1999. It made her the first woman in the world to summit Everest from both sides, the south and north. Then there was the summit of Lhotse (8,516 metres) in 2000, and an epic traverse of the daunting Mazeno Ridge on Nanga Parbat (8,125 metres) in 2012 — the only woman to have done so.
These days, O'Dowd keeps busy enjoying the challenge posed by smaller mountains and fresh adventures, rather than the big peaks, alongside a career as a motivational speaker. Yet the 1996 season is what will stay with her for the rest of her life. And the next time there's another blockbuster expedition announcement in the newspaper, there's a good chance O'Dowd will choose to look into her computer instead.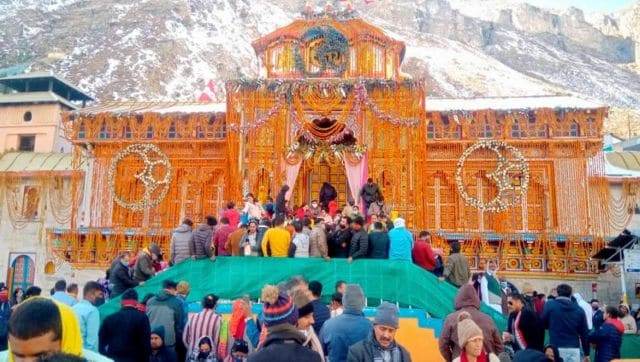 India
As many as 39 people have died in the last two weeks on the popular Char Dham Yatra in Uttarakhand due to mountain sickness, high blood pressure and heart attack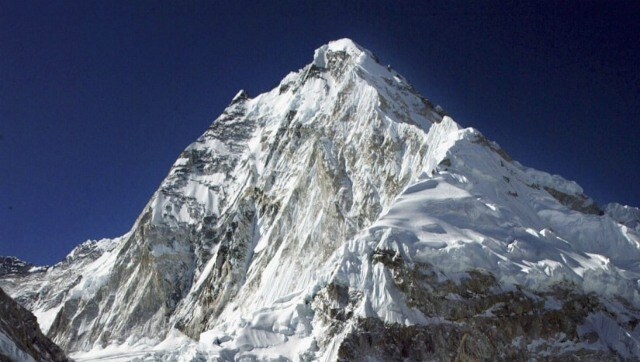 Sports
Her mother said Rhythm loved scaling mountains from the age of five and her first long trek was 21-km Dudhsagar and since then, she has climbed a few peaks in the Sahyadri ranges like Mahuli, Sondai, Karnala and Lohagad