It was a Thursday night and I had just entered 'Tin Tin Deo', my favourite Salsateca in town. I took the same stairs I had taken multiple times over the past six weeks. Joy breezed through my body as I heard the sound of the clave.
Aqui no hay problema
aqui no hay pelea.
Mi gente de Cali
disfruta y rumbea
These words from the popular Salsa song 'Oiga, Mire Y Vea' wafted up to me as I got closer to the dance floor. The song tries to convince the listener that there are no problems in Cali, no fighting and that Calenos (as residents of Cali are known) only like to enjoy and party. Well, this was Colombia, and problems and fighting are always round the corner. But then the salsa floor is about forgetting all of that and enjoying the fantasy of a beautiful, sensual world till the salsateca shuts its door for the night. So in that sense, the song is pretty accurate.
Now for those of you who could do with a brief introduction, Santiago De Cali which is commonly known as Cali is a city in South-West Colombia. It is the third largest city in the country and is marked by its tropical weather, vicinity to the pacific coast of Colombia, and yes, as Netflix enthusiasts like me would remember from Narcos, it is home to the Cali drug cartel.
But there is another thing that defines Cali, and guns or drugs have nothing to do with it. This city is also known as the 'World's Salsa Capital', and that too with good reason. That salsa championships occur here is the result of the city's love for the music and not the reason for it. Salsa rules the airwaves in Cali. There is no escaping salsa in Cali, the city impatiently keeps belting out one salsa hit after another in its taxis, streets, homes and tiny Salsatecas.
It was to the terminal de trasporte in Cali that I arrived one morning almost a year ago. An overnight bus had got me there after I crossed the border from Ecuador into Colombia. As expected of most travelers, I was mildly concerned about my safety, this was Colombia after all. But quite contrary to my expectations, Calenos did a great job of putting me at ease with their friendliness and curiosity about India. After easing myself in, it was time to get down to do what I was in Cali for in the first place. It was time to learn salsa!
If you love dancing and are good at it as well, the prospect of learning salsa in Cali might seem like an exciting one. But for someone like me, who used to struggle to even gracefully shake a leg at college parties, the idea was nerve-wrecking. Like they say, a man's gotta do what a man's gotta do. Dancing salsa in Latin American clubs was something that I had dreamt of, and it was about time that I showed some resolve.
It was through a friend that I met Gustavo, my hyper-enthusiastic salsa teacher. A couple of days later I was in the three-storeyed gymnasium in Siloe, a low-income neighbourhood with a reputation for high incidence of crime. Despite some friends warning me against it, I decided to learn salsa in this neighbourhood.
Over the next month or so, I would show up at five every other evening and struggle with basic salsa steps. Gustavo could hardly manage to hide his frustration for this student who had come from very far away. And that could have been the only reason why he chose to put up with me for so long. Salsa to Cali is a bit like what cricket is to Mumbai. Even people who say they cannot play the sport, manage to hit a few respectable shots. In the same way, Calenos groove to the beats of the clave from childhood so most of them don't even think about learning the basic steps. It is something that comes quite naturally to them, almost like running does to most of us.
After a couple of classes I realised that I needed to get more practice if I had to make good of my few weeks in Cali. What that meant was that I had to go to salsatecas and dance regularly and improve my moves on the floor, and not in the class. Easier said than done, you know.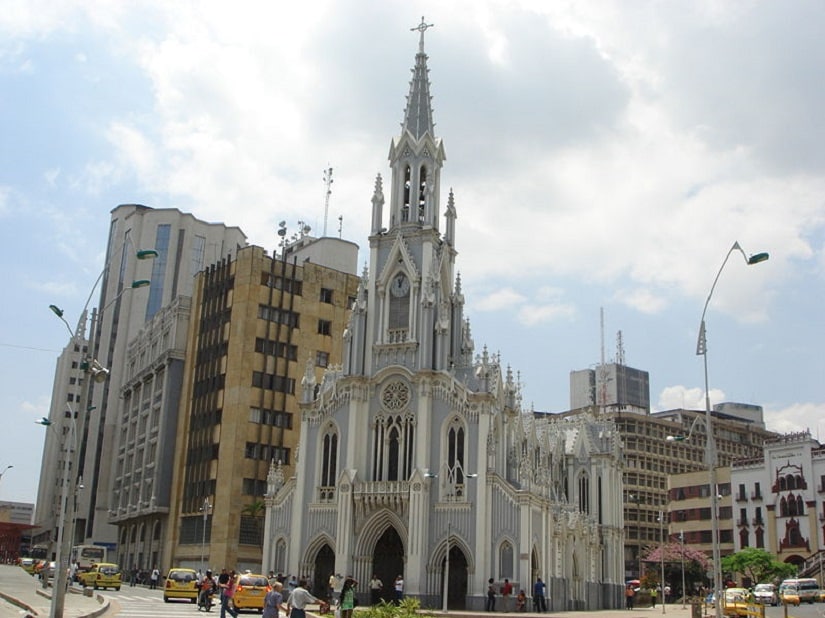 Cali was not called the 'World's Salsa Capital' for nothing — barring maybe Sunday and Wednesday it was possible to go dance salsa every night of the week in the city. And that is when I started making rounds of the salsa clubs almost every night. Mondays I would be at a small salsateca called La Topa Tolondra, Tuesdays at Mazao near Parque Perro(literally meaning park of the dog), Thursdays at Tin Tin Deo, Fridays at El Rincon De Heberth and Saturdays back to Mazao. Just like the city, salsa ruled my life too.
But the problem in the initial days was not about finding a place to dance, it was rather about who to dance with. Almost all women in these places seemed like they knew their moves since years. To walk up to a girl and to ask her for a dance needed the same kind of mental strength climbing a mountain would. And imagine having to do that many times over in a single evening. Despite these challenges, my evenings in Cali were filled with jokes and laughter, most of them thanks to my poor Spanish language skills.
It was in Mazao that I became friends with Hector and Cesar, both Afro-Colombians, and baseball players who had played in the US and Dominican Republic (or DR as Latin Americans call it). But getting introduced to them also gave me an insight into the popularity of salsa in Cali. It was the radio, Mexican cinema and the television which brought salsa from the clubs of New York to Cali through the 1970s. But it all started with Cuban music earlier in the century which was brought by the radio to Cali before Fidel Castro took over the island. Both Cali and Cuba has a sizeable population of dark-skinned people who were enslaved and brought to Latin America by the colonisers. Apart from that this Colombian region, like Cuba, is primarily into sugarcane farming. Owing to the similarity in people, their problems and aspirations, Cuban music found a ready audience in Calenos. This proximity to Afro-Latin music eventually led to salsa conquering Cali in the 70s when it made its way through artists from New York.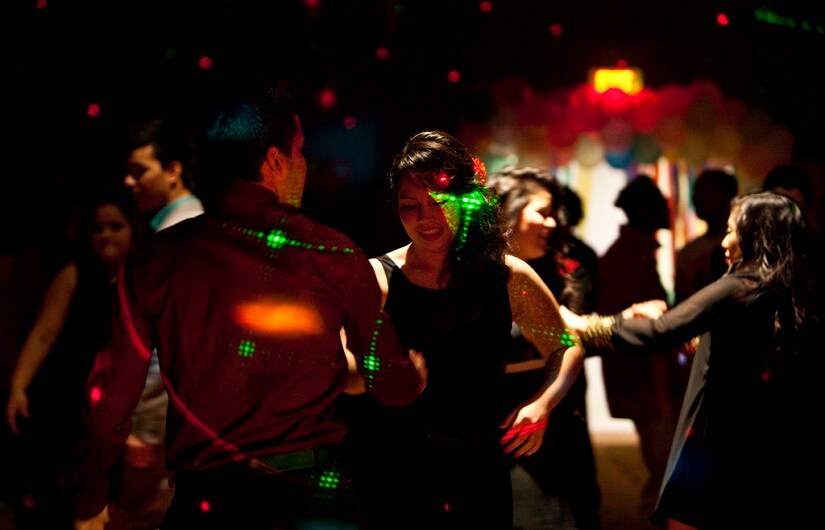 Not all my pursuits with salsa were academic in nature though. It was the romance of the dance floor and pretty Colombianas (Colombian women) that made me want to go back to the dance floor every evening. Though I was now comfortable with the basic steps, I was a long way away from setting the dance floor on fire. And if you ask me honestly, I doubted if that would ever happen.
That is when I saw her. Her smile felt like a cool breeze on a sweaty night in Cali, and though she was dancing with a partner, it seemed as if the spotlight was on her. Everything and everyone else faded away. It seemed like she was born to Salsa, she was simply put, poetry in motion. As you must have noticed, I am more than a bit romantic.
You may want to know whether I asked her for a dance. Well, you expect too much. I felt it would take me a million years before I could get close to her ability to Salsa. So like most Caligynephobic men, I killed that idea the moment it was born.
Days passed by faster than my speed of downing Aguardiente (Colombian aniseed liquor) shots. I was mildly satisfied with my salsa skills, and it was time to explore other parts of Colombia. Beautiful and lively cities like Medellin, Cartagena and Barranquilla awaited me; so did a trek to the la ciudad perdida or the lost city. But before I set out towards the rest of Colombia, I had to take a trip to the Pacific coast of the country which was merely a few hours from Cali.
After a couple of relaxing days in Ladrilleros, a village on the coast, I was back in Cali to take a bus to Manizales, a city in the coffee region. It was only on my way to the terminal de trasporte that I realised it was a Thursday evening. That meant only one thing, that it would be a mad dance party at Tin Tin Deo. And just like that I decided to dance the night away at the salsateca, and then head back to the bus station for an early morning bus. Salsa can sometimes infect you with extreme desire to get on the dance florr, and I was a happy victim.
So there I was, at Tin Tin Deo, listening to 'Oiga, Mire Y Vea' and looking for dance partners one last evening in Cali. I spotted her after a few dances — it was the same smile and the same spotlight. Again, everyone and everything at Tin Tin Deo faded into oblivion. I would have stayed a silent admirer this time too, but I had made a bit of a journey in Salsa.
Before I could let my thoughts cloud my desire, I was next to her.
'Quieres bailar?' I asked her with a smile.
'Si, claro!' she said, and off we went to the dance floor.
Sometimes dreams don't take that long to come true. And if there is one hack to happiness that I know of, then it has to be the salsatecas of that Colombian city where I left my heart behind.
Sachin is an ex-PR professional from Mumbai who travelled to 14 countries and took learning based challenges. While not trying to survive his self imposed challenges in obscure places, he can be found here on Twitter, Facebook and Instagram. He is also building a community to help more people travel long term which is called Eccentrips.
Updated Date: Apr 09, 2017 16:08 PM