Aurangzeb book gets historian Audrey Truschke into social media row
In the book, Audrey Truschke tackles the demonisation of this Mughal emperor by people on social media; she has been accused of misleading readers and causing unrest.
Audrey Truschke's book Aurangzeb: The Life and Legacy of India's Most Controversial King, which tries to undo the demonisation of the Mughal emperor by people on social media, has come under fire on social media. Twitter trolls and users have accused her of "white-washing" history, misleading readers and trying to cause unrest in India.
In the book, Audrey Truschke, who teaches South Asian history at Rutgers University in the US, tackles the pseudo-history circulating on the Internet about the Mughal emperor. She takes on Hindutva history and provides a rebuttal for psuedo-history.
However, the book has received flak in the same form and from the same quarters as the author has tried to counter in her book. Twitter users such as Shefali Vaidya have called Truschke a "so-called liberal", while others such as Makarand Paranjape have called the claims made in the book ridiculous.
Right response to Audrey Truschke who says vile tyrant Aurangzeb killed Guru Tegh Bahadur because he was "causing unrest in Punjab" would be

— কাঞ্চন গুপ্ত (@KanchanGupta) April 1, 2017
From glorifying Aurangzeb to defending meat-eating, a so-called liberal voice from the West. India also has a long history of vegetarianism. https://t.co/GXbxZKs8k8 — Dr David Frawley (@davidfrawleyved) April 11, 2017
@AudreyTruschke @Nerus000 As of today, Audrey Truschke is trying to cause unrest in India. By her logic, what should be done with her?

— Yogi BJ:P (@BigDAulad) April 2, 2017
Really? After wasting all those reams of paper trying to whitewash #Aurangzeb? Got a moment of epiphany @AudreyTruschke? https://t.co/PYAIS4pYq5 — Shefali Vaidya (@ShefVaidya) April 25, 2017
4/4 @AudreyTruschke does not mention Aurangzeb's "Hindu poems"; how could a tyrant who reimposed Jazia pray to Hindu Gods? Ridiculous!👎

— Makarand R Paranjape (@MakrandParanspe) April 25, 2017
The main contention of these Twitter users is that Truschke has inaccurately portrayed the history of India in an attempt to glorify Aurangzeb. Some have even gone to the extent of judging the quality of her work on the basis of her nationality (she is an American) and called her the "future Wendy Doniger" and "future Romila Thapar".
Audrey Truschke has countered these allegations by quoting her sources and urging critics to read her book. In one interaction, she also said, "Count me out for that project. #Aurangzeb was no saint, and I have no interest in glorifying him." In those cases where people have demanded to know who is funding her book to understand her intentions behind writing it, Truschke has said, "I have repeated this ad nauseam -- all funding sources are listed on my CV, which is publicly available. All scholars do this."
In Aurangzeb: The Life and Legacy of India's Most Controversial King, Truschke uses Persian language sources to talk about Aurangzeb's understanding of religion, explaining that reducing him to his faith is inaccurate. For example, she says that religion had nothing to do with the inability of Aurangzeb to absorb the growing Maratha reign under his control. She opines that this had to do more with the lack of a courtly Persian culture in Shivaji's empire.
She attempts in this book to prove the temple destruction accusations leveled against Aurangzeb as being false, stating that the few that were affected during his reign were destroyed due to political, not religious reasons.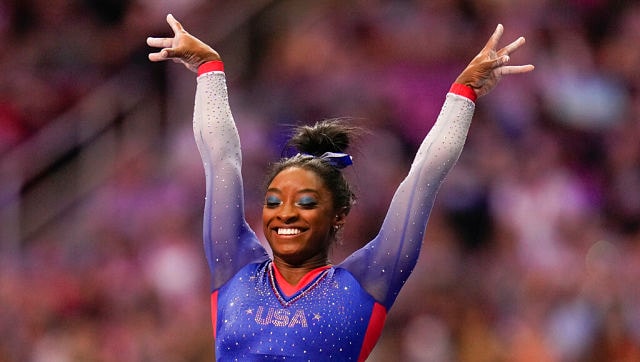 Sports
The reigning all-around champion — long-regarded as the greatest gymnast of all time — has become the first athlete to be awarded their own emoji on Twitter.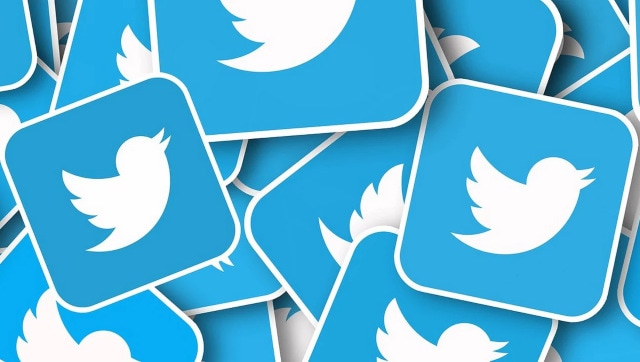 News & Analysis
The Delhi Police has sought details like the links shared on Twitter, accounts used to circulate such content, location and server details from where such content was posted, etc.
Sports
Simranjeet Singh (17th, 34th minutes) scored a brace, while Hardik Singh (27th), Harmanpreet Singh (29th), and Rupinder Pal Singh (31st) were the other scorers for India.