Aruna Chandaraju's Forgotten Composers sheds light on yesteryear Carnatic musicians relegated to oblivion
Journalist and photographer Aruna Chandaraju's debut book, Forgotten Composers: Carnatic Music: The Lives and Contributions of Forgotten and Lesser Known Composers unearths 15 composers in the last few centuries whose redoubtable skills failed to lend immortality to their verses.
Few people, even connoisseurs of Carnatic music, have heard of Ajjada Adibhatla Narayana Das (1864-1945). A colossus, celebrated in his time as Layabrahma or monarch of rhythm, a polyglot proficient in eight languages and a vaggeyakara (composer) with several hundred compositions to his credit, he has been largely forgotten and remains an uncelebrated hero. Such was his genius that his unparalleled achievement, Dasa Vidha Raga Navati Kusuma Manjari with panchamuki thala and 90 ragas, was performed only once after he first demonstrated it during his lifetime.
Why does no one remember an artist of such virtuosity? While Carnatic music is full of compositions which are hundreds of years old, many talented composers have been relegated to the footnotes of history. Journalist and photographer Aruna Chandaraju's debut book, Forgotten Composers: Carnatic Music: The Lives and Contributions of Forgotten and Lesser Known Composers unearths 15 composers in the last few centuries whose redoubtable skills failed to lend immortality to their verses.
Musicians like Tirupati Narayanaswamy Naidu or Duddu Seetharama Sastry, were immensely celebrated during their lifetime but their vaggeyams (compositions) were lost over time and the composers rendered to oblivion.
Rediscovering the lost and forgotten
The book was initially conceived in 2000 but it was around 2009 that the author set off on a meticulous research into the lives of these composers. Chandaraju shares that the seed of the book was sown by her mother, "My mother, who was trained in classical music, and my first teacher, had learned many of the compositions of these forgotten composers. I heard her sing many of these lyrics while growing up. However, when I began learning from other teachers later on and attending concerts I never heard any of these compositions. That gave me an insight into the fact that many compositions, however beautiful, had disappeared from the concert scene and lessons of teachers. This kindled my interest."
The author zeroed in on composers based on their musical merit, availability of their work and reliable sources of information. Chandaraju confesses that she tried to provide an interesting mix, "There are composers who belonged to and composed on different places in Andhra Pradesh, Telangana and Karnataka. There are composers who created technologically complex, esoteric works and then there are the ones who created simple compositions employing colloquial language. There are many more worthy composers not included in this book purely for space reasons. As Thyagaraja said, "Endaro Mahanubhavulu, Andariki Vandanalu (There are many great people, I salute all of them)".
Unearthing the information on these musicians is no mean feat and it is little wonder that the book took nearly a decade to culminate. Chandaraju travelled extensively to glean information which involved a lot of physical effort, research and money. She recounts her painstaking journey over the past couple of years, "I went to libraries and books shops across the two Telugu states (Telangana and Andhra Pradesh), the ashram in Kaiwara, Karnataka, and Tamil Nadu. I had to sift through hundreds of pages to get to a few lines of useful information. Some of these books and manuscripts were so yellowed and dusty, that I had to wear gloves to avoid itching while handling them! I also relied on a few books that belonged to my mother. I spoke to hundreds of people. Only two or three out of every ten had relevant information."
The musical mavericks
The near-forgotten vaggeyakaras included in the book are those whose majority of works have fallen off the musical map. While a few pieces of their works are performed at concerts or workshops by a few musicians of today including the masters, the majority of their work is either forgotten or lost.
While the compositions of Yedla Ramadasu and Kaviram Yogi are occasionally heard at kacheris, the rest of the composers have almost disappeared from the concert scene. Though there are some sources of information for others, the entire life and work of some like Mallekonda Ramadasu are shrouded in obscurity.
These composers have created beautiful pieces which are an artistic blend of music and words, dhaatu and maatu which would have enriched many a concert. They created new ragas (Balasubrahmanya Sarma created Vijayashankari raga while Smritirangajani raga owes its existence to Patrayani Seetharama Sastry).
Chandaraju shares nuggets from the lives of these forgotten doyens who were once the toast of the Carnatic world, "Ogirala Veerarghava Sarma gave up a posting in Malaysia to focus on worshipping his muse, goddess Gayatri in his own home and then composed a beautiful piece on this. The gentle Mahendravada Bapanna Sastry, who had a great sense of humor, used to point to the 'musical howls of his pet dog' in order to embarrass his student into practicing harder.  The visually challenged MS Balasubrahmanya Sarma would get his students to read notations for new lyrics he heard, listen carefully and quickly master the song."
What made these musicians special was an ability to innovate and their absolute mastery over their craft.
Ajjada Adibhatla Narayana Dasu pioneered the Harikatha and is hence known as Harikatha Pithamaha. He also composed the mindboggling Dasa Vidha Raga Navati Kusuma Manjari which uses 90 ragas and a Panchmukhi thala experiment ie. five rhythm patterns performed simultaneously!
Prayaga Rangadasa wrote very simple, but very sweet lyrics and his Yeme O Chitti is endearingly beautiful, probably the sweetest composition on a parent-child interaction.
Kocherlakota Ramaraju proved the impossible –  that one can play a violin both left-handed and right-handed. He composed multi-raga swarajathis, which are generally composed in one raga.
Tirupati Narayanaswamy Naidu composed in a very rare raga-like Pushpalathika and this superb composition not only illuminates the contours of the raga but has also made it famous.
The Forgotten Stories
Carnatic music, like any other classical artform, is a vast ocean and in that are composers who have contributed immensely to its vast repertoire – geetams, varnams, keerthanams, kritis, thillanas, padams, and javalis. Many were recognised during their lifetimes and received patronage from local zamindars and maharajas, but their rich contributions to music fell by the wayside for many reasons.
Chandaraju reels off a long list of plausible reasons for the music of the maestros to pass into oblivion, "Lack of proper documentation in books of their compositions; no dedicated line of disciples and/or descendants who could have performed the compositions at concerts and disseminated them, inadequate royal patronage in the erstwhile Andhra region and the modesty of the composer himself who did not believe his works to be worthy of promotion or his general attitude of indifference to documentation and preservation of his work, and so on."
Chandaraju also muses that the compositions of some of these maestros were so technically complex and challenging that they deterred musicians who followed after him from practicing and popularising them.
The author reveals that she initially learned about most of these people in the book through her parents who often made mention of several of these people as great musicians, scholars who had become obscure. Later, her travels and interviews of musicians as a journalist revealed names of more composers.
The future of the past
Chandaraju puts the onus of rediscovering the works of these composers onto younger musicians, family members of the maestros and academic institutions. Considering the tremendous reach of cinema in the twin Telugu states, she suggests music directors introduce some of these works into their compositions.
Calling cinema possibly the most potent mass medium in the country, she gives the example of the Telugu cult classic based on Carnatic music, Sankarabharanam (1980) and the more recent Pawan Kalyan blockbuster Attarintiki Daaredi (2013) which featured a popular composition by Yedla Ramadasu, namely Petrayi Saami Devuda to immense acclaim, "Many commoners didn't know the base of Shankarabharanam's songs were Carnatic or the names of their ragas. The point is that despite that ignorance, they savored and encouraged the film and its classical music. That gives the lie to the theory that Carnatic music based songs can't enjoy mass appeal or contribute to a film's success. It makes a case for including Carnatic music based songs, at least occasionally."
Each chapter contains a list of the now largely forgotten compositions and a list of YouTube renditions and Chandaraju says that the whole idea of the book is to acquaint the music world including the younger generation with the musical riches that are lying undiscovered and composers who have to be celebrated. She remarks that she remains hopeful that the current and younger generations of musicians will discover these forgotten gems.
Find latest and upcoming tech gadgets online on Tech2 Gadgets. Get technology news, gadgets reviews & ratings. Popular gadgets including laptop, tablet and mobile specifications, features, prices, comparison.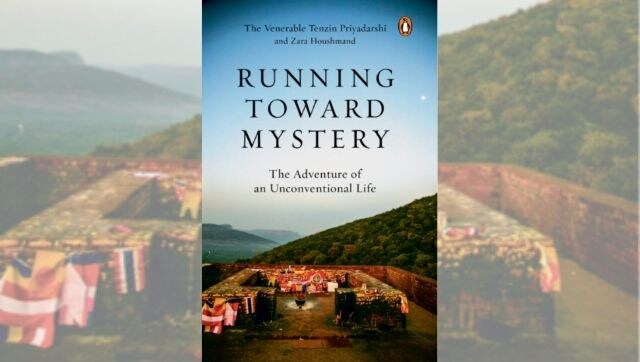 Lifestyle
In Running Toward Mystery, with Iranian-American writer Zara Houshmand, The Venerable Tenzin Priyadarshi records his lifelong journey as a seeker.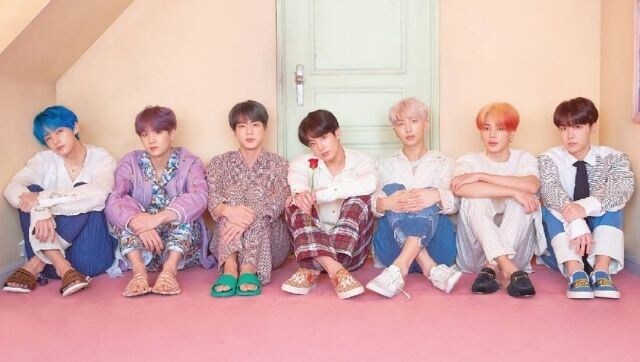 Entertainment
BTS' experience continues to expose the entrenched fissures around race, language and national origin in a music industry which purports to be global.
Lifestyle
Other works featured in the translation category are Shokoofeh Azar's The Enlightenment of the Greengage Tree, Pilar Quintana's The Bitch and Linda Boström Knausgård's The Helios Disaster.