Artist Liu Bolin, 'The Invisible Man', comes to Bengaluru, highlights social ills in his artwork
Beijing-based Liu Bolin prefers to be remembered as a struggler and a reformer. Bolin is an internationally acclaimed artist, known best for disappearing in his photographs.
By Priti Salian
To his admirers, he's "The Invisible Man", an artist who makes audacious statements on culture and politics with his work. Beijing-based Liu Bolin prefers to be remembered as a struggler and a reformer. Bolin is an internationally acclaimed artist, known best for disappearing in his photographs. His painted-on body camouflages with the setting, creating portraits in which the subject merges with the backdrop. Bolin's most popular series of artwork Hiding In The City was conceptualised as a silent protest against the Chinese government for destroying Beijing's thriving art village Suo Jia Cun.
Since then, Bolin has added to the series by featuring social, cultural and political issues plaguing different countries, including Austria, France, Germany, Italy, the UK and the US. The Chinese artist was in Bengaluru last week on his first visit to India, to participate in Art Bengaluru 2014 held at Sublime Galleria. The Indian city will star in a work titled "Hiding in Bengaluru" and while he worked, Bolin chatted about what goes into making the curious illusions in his art (that includes idealism and a good face mask).
You majored in sculpture at university. Why did you move on to the kind of artwork where you perform, paint and photograph?
I wanted to protest against the government in 2005, but with sculpture as my only tool, my expression would have been restricted. So, I moved on to this new kind of artwork, which has given me recognition today.
What are the challenges in your line of work?
The challenges are physical, mental and circumstantial. I need to keep in top physical shape to work. Regular exercise helps me with that. But, even more difficult is to stand for hours at a stretch without moving. It restricts food and water intake and visits to the loo and also requires immense personal discipline as a shoot may take up to 10 hours. Apart from that, we always find ourselves battling for the right weather conditions and natural light. Finding the right support crew -such as painters - in a new city is also a challenge.
How do you keep your skin protected from paint? It looks quite healthy.
Oh, no, not at all! The paint has actually affected my skin time and again. Until recently, I had a couple of blotches on my face. I either oil my face or use cosmetic face masks to protect it from the toxic effects of paint.
What kind of response did you receive from the people of Bengaluru while you were working on your artwork?
The people of Bengaluru were really friendly and kind. They willingly volunteered to be a part of my shoot. The artists who helped me with painting were quite enthusiastic and not only used brush, but also their hands to paint; something I haven't observed elsewhere. Also, while artists in the US and Europe view art as another form of work, I found that in India, they put their soul into their art. I'm touched by their sincerity and passion.
Tell us about the images you created in Bengaluru.
When I landed in India, I had no idea about the country's social problems. But as I mingled with the locals, within a matter of days I realised there is a huge social divide between the rich and the poor. My first artwork was with 17 slum children wherein they stand completely blended with the blue colour of the slum tents against a backdrop of high-rise buildings. The piece begs to draw the attention of the privileged to the economically weaker sections of the society.
Taking this a notch further, my next shoot was to emphasise the plight of a girl child who silently suffers gender disparity. The image shows a schoolgirl disappearing into her background, while her mates, oblivious to her unhappy state of mind, continue to enjoy their playtime.
The third piece I did was with the ubiquitous auto-rickshaws. I found their yellow and green colour scheme quite fascinating. At the same time, I wanted to throw light on the unending traffic issues and subsequent smoke and pollution perpetrating the city.
What do you think are the qualities of a good artist?
An artist needs to understand himself as a person first. Next, he needs to recognise his talent. Being unique is important, but rebellion isn't.
How does your family respond to your work?
When I started out, my parents weren't supportive of my ideas. Like everyone else's parents, they wanted me to settle down with a regular well-paying job. But I was on a different trip altogether and didn't listen to them. Now, of course, I'm well settled and happy with what I'm doing. It helps that my wife appreciates my work and encourages me (smiles).
Priti Salian is a freelance writer and journalist currently based in Bangalore, India. Click here to view her website.
Entertainment
Here is a curated list of unique artists to listen to before you hit play on mainstream music.
India
All shops and commercial establishments, hotels, pubs and bars will remain closed during this period, while essential goods and services like food, medicine, milk, fruits and vegetables, etc will be available from 6 am to 10 am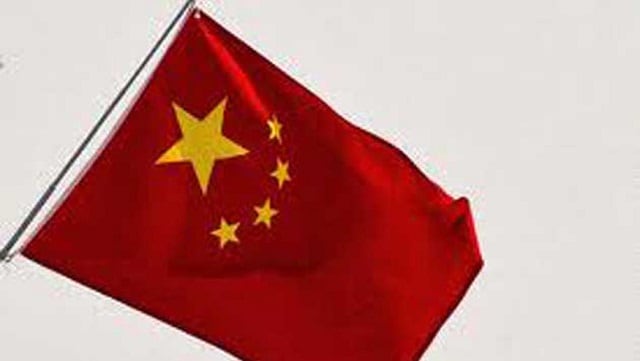 World
Citing 'national interest', Australia cancelled two deals last month by the state of Victoria with Beijing's multibillion-dollar initiative