Around the heart in 80 dates: Eight things to keep in mind after the first date
Converting a successful first date into a successful relationship asks for a lot more than a cup of java jumbo.
Editor's note: This is the fifth in a six-part series called 'Around the heart in 80 dates', that guides young people on how to ace the dating game. Read parts one, two, three and four. 
So, you've had a splendid first date! You've walked away from it with a smile that wraps around your face. You feel like the stars are shining just for you … you're walking on sunshine … stopping to smell the flowers … playing with kittens … and … you get the gist. But before you dial your date five minutes after leaving them … take a breath.  Remember, this is the first (very small) step in a series of many. Converting a successful first date into a successful relationship asks for a lot more than a cup of java jumbo.
Some of these tips might help you get on the right path to love:
1. INTENTION
The most important among the dating steps is: establishing intention. You have to be sure that the other person shares at least a bit of your mutual enthusiasm and admiration. You have to be sure that you're even going to get to a second date with them. How do you do that? Simple: message the person within an hour or two of meeting them. You're still fresh in their memory and if they share your sentiment, they've probably already called their best friend to tell them about you. Strike while the iron is hot. Tell them that you enjoyed the date and mention something that came up during the conversation – a movie that you both liked or a joke that you both laughed at. This will tell them that you were listening. Always a big win. And it will make no bones about the fact that you're interested in them.
Obviously, don't start stalking them or assume that you're already dating. Leave it at a message and send the next message only if they reply back. Don't come across as pushy or desperate. Once they reply set up the second date for a few days later. Don't rush into anything. Be cool.
2. BE HONEST
On the other hand, if you've not enjoyed the time out with your date, or don't see a match in aspirations, values or personalities, don't waste your time or theirs. Be polite, but don't end the date with 'We should do this again' or 'I had a great time'. Don't linger during the date. Don't flirt. Don't feign interest. Never lead another person on. You will get nothing out of it, and it's simply not nice to play with another person's feelings or time.
The courteous thing to do would be to tell them towards the end of the date or, if you're not immediately certain about your feelings, a day or two later. Call them (please don't message) and tell them that they're great but you didn't feel any connection or chemistry. Be clear that you don't want to take things forward. Don't get into details or be rude about it. They're also human beings. They'll respect you for your honesty and for not wasting their time.
Definitely don't GHOST your date — which is to vanish on the other person by blocking their number, screening their calls, or doing something equally juvenile. Don't BENCH them — which is to keep your date as a back up option while you see if something works out with someone else. And don't ZOMBIE them — which is to vanish and then reappear after a few weeks or months like nothing has happened. People do not have disposable feelings.
Never forget that your date is an adult who has other options, just like you do. They'll survive the rejection. Also remember that manners matter. The world is very small. Your candor will save you from any awkward run-ins later on, whether it's socially or professionally. After all, we all have only six (usually less) degrees of separation.
3. FIX A SECOND DATE
Unlike the many restrictions and formalities of the first date, the second date can be a lot more fun and spontaneous. You can go for a long brunch, lunch or dinner, grab a few drinks, watch a movie or play together. Better still – you can use the second date as a chance to demonstrate what a good boyfriend or girlfriend you can potentially be. You can make it about the other person. For example, if your date mentions that she enjoys stand-up comedy, take her to a comedy show for the second date. With the icebreaker first date behind you, the second date is a great way to let your personality come shining through, and to allow the other person to do the same. Show your date your fun and interesting side. Let them show you the same. Talk, and also listen.
4. HANDLE SOCIAL MEDIA
Social media is always one of the trickier parts of dating. You've, most likely, already checked out the other person on Facebook, Instagram, and Twitter. You've almost certainly Googled them. But, in your own best interest, don't let on this little snippet. You don't want to sound stalkerish or be the kind of person who comes saddled with pre-conceived notions. Send your date a friend request on Facebook only after 2-3 dates, and follow them on Twitter and Instagram preferably after 5-6 dates. By this time you'll both be somewhat familiar with each other. Connecting on social media will then feel like an extension of your growing relationship instead of turning into a new-age forced familiarity.
5. LET'S TALK ABOUT SEX
Have sex only when you're comfortable with the other person. Sexual agency is a great thing for women, but for many men, sadly, even today, it remains a conquest. Saying NO is fine. You should not feel obliged or pressured to do anything that doesn't feel right. If you're looking for something serious, it's better to let the emotions come before the sex. You'll enjoy the physical intimacy much more. You'll have a deeper connect. It's definitely worth the wait.
6. MEET THE FRIENDS
You will probably meet the friends within a month of dating. Make an effort. Show them that you care for their friend. Dress nicely. Be considerate. Be courteous. Be sure to impress them, with your personality. Be genuine. Remember, most people dump the other person if their friends don't like them.
7. MEET THE PARENTS
Meet the parents only when you're ready to become serious. This can be after three months of dating or twelve. Remember, it's still a big next step and implies an inherent commitment that you must first be ready for.
8. JAB WE MET
Many couples are embarrassed to admit that they met on Tinder or Shaadi.com. In fact, the number of couples who fumble when asked where they met is staggering. It's not a big deal, but if admitting that you met through a non-conventional route makes you uncomfortable, then share the sentiment with your better half, and decide beforehand on a story that can fly.
Good luck on your path from date to mate! Enjoy the journey to love.
Next week, in our series finale, I'll talk about the dating hacks that can change your life.
Meghna Pant is the award-winning author of The Trouble With Women (Juggernaut, 2016), Happy Birthday (Random House, 2013) and One And A Half Wife (Westland, 2012). She has previously worked as a business journalist with Times Now, NDTV and Bloomberg-UTV. Follow her on Twitter @MeghnaPant.
Entertainment
Shah Rukh Khan starrer has already saved few crores by following the strategy of not giving celeb interviews to the media.
World
One such billboard was seen prominently placed on a busy highway in Houston as well, attracting the attention of thousands of drivers with the message "Muslims love Jesus" accompanied by "his message of one God and his prophethood"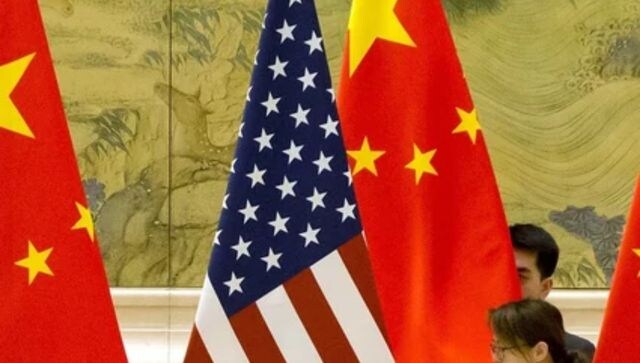 World
A US official confirmed Tuesday that Secretary of State Antony Blinken would visit Beijing in early February