Amid the tea plantations of Jalpaiguri, West Bengal, what drives the hunt for 'witches'
Professor Soma Chaudhuri has studied for over a decade the problem of witch-hunting in the tea plantation community of Jalpaiguri, West Bengal
In the first two weeks of April 2017, three instances of witch-hunting have been reported in the state of Assam. In the first instance, a couple was hacked to death and their five children orphaned; in the second, another couple and their neighbour were buried alive (they were rescued by the police); and in the third, a woman sustained grievous injuries after being attacked by a mob in her village in Kokrajhar. The Assam Witch-Hunting (Prohibition, Prevention and Protection) Bill, 2015 — that made such attacks a non-bailable offence, passed by the Assam Assembly in 2015 — is still to receive the Union ministry's approval.
Meanwhile, on 20 April 2017, the Rajasthan police booked 18 people under various sections, including the state's Prevention of Witch Hunting Act, after they beat up, stripped and paraded a young couple (who had previously eloped) in Shambhupura village.
The National Crime Records Bureau data shows that 2,290 people — mostly women — were killed in India between 2001 and 2014 for witchcraft; and before these April 2017 incidents, the issue reared its head in 2016 as well.
Professor Soma Chaudhuri (Ph.D) of Michigan State University, has studied for over a decade the problem of witch-hunting in the tea plantation community of Jalpaiguri, West Bengal. Her findings were published in a book called Witches, Tea Plantations, and Lives of Migrant Laborers in India: Tempest In a Teapot.
The book is summarised as illuminating "how witchcraft accusations should be interpreted within the backdrop of labor-planters relationship, characterized by rigidity of power, patronage, and social distance. A complex network of relationships—ties of friendship, family, politics, and gender—provide the necessary legitimacy for the witch hunt to take place. At the height of the conflict, the exploitative relationship between the plantation management and the Adivasi migrant workers often gets hidden, and the dain (witch) becomes a scapegoat for the malice of the plantation economy."
In an email exchange with Firstpost, Prof Chaudhuri spoke about the practice of witch-hunting in Jalpaiguri. Excerpts:
What led you to study witch hunts in the state of West Bengal? How did the problem first come to your attention?
Towards the end of my first year at Vanderbilt University (April of 2003), and I had a conversation with Professor Gary F Jensen (a professor in the Department of Sociology there), who was writing a book on American witch hunts. During our chat he asked whether there are any similar incidents that are taking place in contemporary India. At that time I had no idea about the existence of witch hunts in India. I did a little bit of research on the topic online at the local Kolkata newspaper archives and found out about the witchcraft accusations among the tea plantations workers in Jalpaiguri, West Bengal. I became intrigued, and tried to read more on the plantation witch hunts. However I found that most of the academic research was at the time concentrated around the states of Bihar and Jharkhand with some mention of the hunts in the Purulia district in West Bengal. As a native of West Bengal, the incidents at the plantations took me by surprise. Thus began a decade long interest in the issue.
Common knowledge would attribute the persecution of women from economically and socially disadvantaged backgrounds as a matter of misogyny or lack of literacy. But you place the problem at the vortex of more complex factors — the tea plantation economy, the marginalisation of certain communities. How did you realise that there was much more at work than straightforward (for want of a better word) misogyny?
Misogyny exists in all cultures and in communities. Can you think of any society — developed/developing — where you will not find examples of misogyny? For example rape. Rape takes place in all societies. So attributing witch hunts to misogyny or other obvious factors seemed rather simplistic and dismissive, as problems with literacy, violence against women, impoverishment exists in other communities as well. But not all such communities, including among many Adivasi groups, experience witchcraft accusations. As a sociologist, I am always intrigued by the social context within which events takes place. The geographical location of the tea plantations, the violent history of the Adivasi workers in the plantation system, the complete marginalisation of Adivasi issues from the mainstream politics, and the treatment of Adivasis particularly Adivasi women, provided initial clues leading to a decade long research as to why the incidents are taking place.
Reports estimate the number of women who have been killed after being branded 'witches' at about 150 in 2014 — and about 2,000 in all from the year 2000 onwards. Would you say this might be an accurate figure, and what of the other forms of persecution — being driven from their homes, being sexually or physically attacked — that aren't mentioned in these reports?
I am unsure about where the numbers that you quote are located. Are they national numbers or state specific? In any case it is hard to accurately estimate the numbers, as often cases do not make to police, newspapers or NGO records. In addition, with the lack of state laws (with the exception of Bihar, Chhattisgarh and Jharkhand) against witch hunting or witchcraft accusations, often these cases are registered under murder, physical assault, sexual assault and harassment, and this further dilutes statistics.
The problem is reportedly most severe in states like Odisha, West Bengal… why might that be? Are the tea plantation economies a microcosm for examining what is happening in the states in general?
There are quite a few states where the situation is quite severe including the ones that you mention. However, it is important not to generalise the findings from context to another. In social science we are very conscious about the social context and the limits of generalization. However, one can summarise some general causes behind witch hunts. First, the treatment of Adivasis, especially the social isolation and marginalisation of these communities from mainstream politics is an important cause behind these incidents. Related to it are (the) complete lack of resources related to healthcare, education, and other facilities for community building for the Adivasis. We have laws, we have reservations; but unfortunately it is not implemented through good governance. Second, the constant stress and related frustrations over encroachment that Adivasi communities everywhere are facing over their land, and other resources by government and corporations, is a factor in instigating accusations. Third, the position of the Adivasi woman is perhaps the most vulnerable at this pyramid of hierarchy, where she faces both gender and ethnicity related ostracism from members of majority Hindu community as well as by Adivasi men.
Have there been grassroots movements that you've found, in the course of your research, as tackling the problem? What do these initiatives get right, and what more could be done?
I have found self-help groups to be quite powerful in resisting witchcraft accusations. Women in such groups collectively come together against witch hunts, and such campaigns have been found to be sustainable in the long run. North Bengal People's Development Center, an NGO in Jalpaiguri, is doing very important work in this regard.
The Assam Assembly passed a bill against witch hunting in 2015 that many see as a very positive step in the fight against this issue; what were your thoughts on it?
This is great news as this means that the police will take the case seriously when parties come to lodge complaints. In addition the courts will now have laws to prosecute.
Could you please share any stories of the women and men that you came across when researching Tempest in a Teapot that you found particularly poignant or inspiring?
I found all stories to be very moving. However there is one story that has created a lasting impression on my mind. In 2003, five women were tortured over two days on witchcraft accusations by a janguru, and at the end of their ordeal they were murdered, their bodies cut and thrown in the nearby river. All this happened over a weekend, and parts of their bodies were not discovered until Wednesday. The incident took place at a plantation labour community near Chalsa area in Jalpaiguri district, a rather popular location for tourists with its picturesque river, plantations, resorts and state parks. Can you imagine such a heinous event happening and the police and plantation management being unaware of it for more than two days? It was such a tragedy, and had a devastating impact for the families of these five women, who were mothers, daughters and grandmothers.
What are the aspects of this problem that you wish would get more attention, from the press, from the authorities? 
I would like the media to be very careful while reporting such incidents. Instead of dismissing it as an Adivasi problem, I would like the press to explore the events responsibly, and to investigate the bigger issues that are prompting such violence in the first place.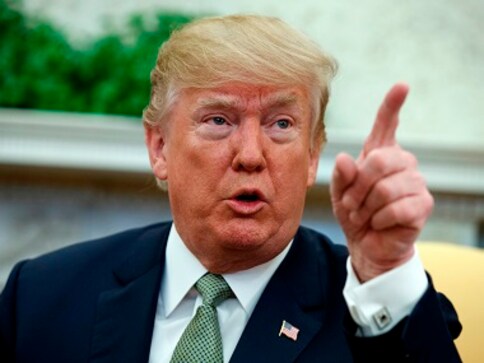 World
President Donald Trump on Monday accused the team of investigators headed by Special Counsel Robert Mueller of having "conflicts of interest" in their probe of Russian interference in the 2016 presidential election.
India
The lynching of four people in Gumla district in Jharkhand once again highlights the trend of 'witch hunts' in the state, which once held the record for the highest number of such cases.
India
A 45-year-old woman was lynched in West Bengal's West Medinapore district after villagers accused her of witchcraft, following which seven people were arrested, police said on Tuesday.