9 Months: Here's why new mothers must give themselves time to get back into shape post-pregnancy
While new mothers might put undue pressure on themselves to get back into shape, there are good reasons to go easy on exercising immediately after childbirth
Many expectant mothers feel the nine months they carry the baby is the biggest adjustment they have to make to their bodies and minds. But, I feel the true physical and mental adjustments come once the baby is born. That's the time the new mother is most vulnerable.
For the first 30 to 45 days, she is adjusting to the patterns of the baby. She has to sleep when the baby sleeps, eat right and give her body adequate rest. It is also important for her to spend quality time to bond with her infant.
While a new mother might put undue pressure on herself to get back into shape, there are good reasons to go easy on exercising immediately after childbirth. In the last trimester of the pregnancy, a hormone called Relaxin is released to help relax the muscles and ligaments for easy child delivery. The effects of this hormone linger post-delivery as well. If the mother has taken an epidural injection then the lower back will be sensitive and for a Caesarian operation, the mother has to wait a little longer to get back to an exercise regime.
It is best to wait for about six weeks before gradually beginning some gentle exercises like Yoga, Tai Chi or walking. It is, however, not advisable to do intense exercises like Kegel or the ones that work on the core muscles. The Bihar School of Yoga has developed exercises for new mothers called the Pawanmuktasan series. They help to increase blood circulation to the joints and the muscular system. Surya Namaskar is effective too, as is Pranayam and meditation. Meditation especially helps to keep postpartum depression at bay.
While exercise is one side of the story, nutrition too plays a very big role in helping the new mother get back into shape, both mentally and physically. A balanced diet of fruits, vegetables, whole grains and proteins is very important both for the mother and the child. Healthy fats like ghee and coconut oil are also needed as are dairy products to replenish the calcium that is lost due to breastfeeding. A new mother must keep herself well hydrated by drinking at least three litres of water a day.
Finally, a new mother also needs a loving and supportive environment. That is why traditionally, an expectant mother would go back to her maternal home to give birth.
Having said all this, each person is different. How a woman handles herself during her pregnancy, in terms of her exercise routine, eating habits and state of mind, will have an impact on her post-pregnancy. At the end of the day, pregnancy and childbirth is a personal journey of discovery for every mother!
Samanta Duggal teaches Hatha Yoga, Vinyasa Yoga, Ayurveda, Thai Yoga, diet, nutrition and Vedic chanting. She is co-owner of India's first boutique yoga studio called YogaSutra. Samanta was a guest on Firstpost's web series 9 Months, a one of its kind path-breaking show on pregnancy and parenting; the full episode can be viewed here.
***
9 Months, hosted by Meghna Pant, is now in its second season. You can watch the series here.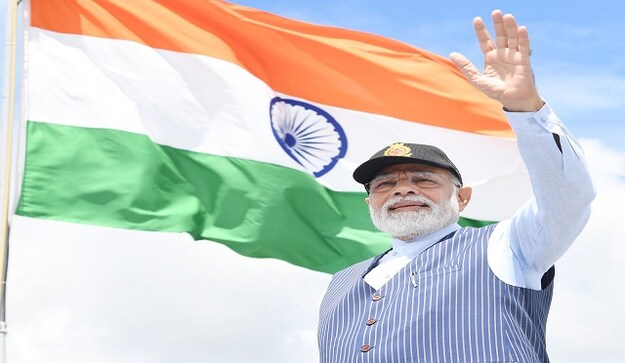 Explainers
Prime Minister Narendra Modi has been unflagging in his promotion of yoga. But that's not all. During his tenure, he laid the foundation stone of the first-ever Hindu temple in Abu Dhabi and has been endorsing Indian art through the gifts he gives his foreign counterparts
World
The updated code would represent a major shift in a country where machismo is strong and where the authorities, in the 1960s and 1970s, sent homosexuals to militarized labour camps
India
In a significant ruling on the reproductive rights of women, the SC told on Thursday that all women are entitled to safe and legal abortion till 24 weeks of pregnancy under the MTP Act, and making any distinction on the basis of their marital status is "constitutionally unsustainable"