The Indian stock markets closed down owing to the derivatives expiry, and also because of a disappointing budget presented by Finance Minister P Chidambaram today.
The Sensex closed down 1.52 percent at 18861.54, while the Nifty ended down 1.79 percent at 5693.
The market registered the highest ever turnover of Rs 4.2 lakh crore, according to CNBC-TV18.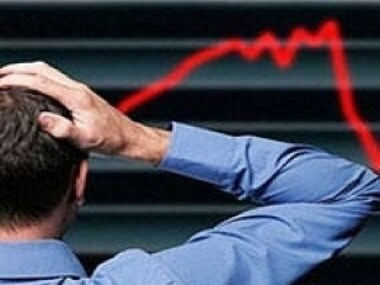 Most of the experts on CNBC-TV18 attributed the fall to the derivatives expiry but said that the Budget presented by Chidambaram did not offer any strong indication as to how he plans to bring about a revival in the economic activity next year.
The disappointment was clear as the market even chose to ignore a cut in securities transaction tax which the investors have been asking for.
"The Finance Minister has projected fiscal deficit in line with what he had promised and it is far better than what the situation was when he had come in. To that extent, he has presented a responsible budget," said Dipen Shah, Head of private client group - research, Kotak Securities, in a statement.
"For the stock market, the reduction in STT for F&O trades is only a marginal positive. Markets were hoping for some more incentives," he said.
Despite banking stocks tanking after the Budget, Kochhar said the budget had done a great job of addressing the nation's priorities of fiscal consolidation and bringing back investment.
Naina Lal Kidwai of HSBC was also of the opinion that the Budget is not a populist, pre-election one. While expenditure allocations have gone up, the level of populism has not been that significant, she said.
However, the market was in no mood take the little positives from the budget as a crash in midcap shares pulled down the market across sectors.
The BSE Midcap Index closed down 2.5 percent.
The biggest loser in the market today was Suzlon Energy which fell more than 30 percent.
Auto shares were also hit after the finance minister increased excise on sports utility vehicles to 30 percent from 27 percent. Mahindra & Mahindra was down 2.2 percent and Maruti 3.17 percent.
Another big loser was Reliance Communications, which fell 12 percent.
Infrastructure shares, which had risen prior to the Budget, declined as the budget failed to give out any concrete proposals. The capital goods index closed 3.4 percent down.
Updated Date: Dec 21, 2014 01:50 AM