'Hold SBI and ICICI; ditch DLF and buy JSPL'
Rajesh Agarwal, head of Eastern Financiers, remained bullish on the sector and recommends a hold on banking stock.
Moody's downgrade of the country's largest public sector bank, SBI, has triggered panic among investors whosold banking stocks over fears about the asset quality of banks across the sector.
The credit rating agency said that with a slowing economy and high interest rates, SBI's new non-performing asset formation rate will continue in the future.
But, Rajesh Agarwal, head of Eastern Financiers, remained bullish on the sector ans said investors should still hold on to banking stocks.
In an exclusive interview with CNBC-TV18, Agarwal said banking stocks will outperform in a year and mantained a 'hold' on ICICI Bank and SBI.
However, on the real estate sector Agarwal is bearish on DLF but bullish on debt-free companies like Oberoi Realty, Godrej Properties and Ajmer Realty
On banking stocks:
Agarwal said there is pressure on banking stocks due to an increase in NPA or interest cost. He, however, feels the dust will settle down once the economy starts growing at 7-7.5 percent, which will result in a rise in banking stocks.
He said that both SBI and ICICI Bank are the largest banks in their respective sectors. "As far as ICICI is concerned, we have seen 30 percent jump in PAT in the last quarter. There were concerns because CASA has gone down and there were concerns about overseas lending and so. However, we feel that with 30-35% cut in market cap from their 52 weeks highs, all that negatives have already been discounted. "
Why Hold Jindal Steel
In the mining sector, Agarwal recommends a hold on Jindal Steel and Power because the company's bottom line and top lines comes from power and not steel. He said the company supplies power to railways and are increasing their power capacity every quarter.
JSPL has signed an agreement with Jharkhand government for new expansion plans and have raised around $ 475 million for their overseas operations. "All these things are very positive for the company although there are negative news flows regarding the mining bill which is taking a toll on the stock price," said Agarwal.
Why dump DLF?
Agarwal said companies like DLF have way too many problems like low demand, high inventory and higher interest rates. Of late their is a big question mark over the company's corporate governance.
"DLF has resorted to selling off its SPV's to de-leverage its balance sheet but these sales are not on a profit basis but rather a distress sell which they are trying to do."
He recommends a sell on any bounce back.
Buy Ajmera Realty
The real estate company is completely debt free and has good projects in Mumbai. Agarwal said the company is likely to give good returns.
Watch video:Hold on! Banks will be back after the dust settles: Expert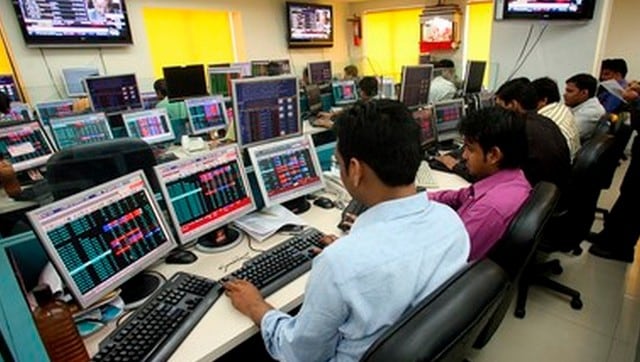 Business
The BSE index was trading 416.43 points or 0.85 percent higher at 49,366.19, while NSE Nifty surged 121.10 points or 0.82 percent to 14,845.90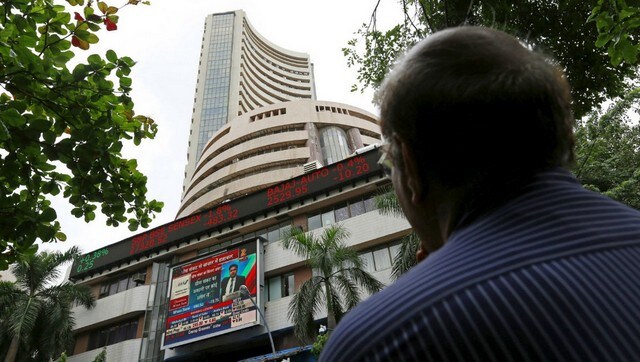 Business
The BSE index was trading 174.54 points or 0.36 percent higher at 48,852.09, while NSE Nifty advanced 69.05 points or 0.47 percent to 14,686.90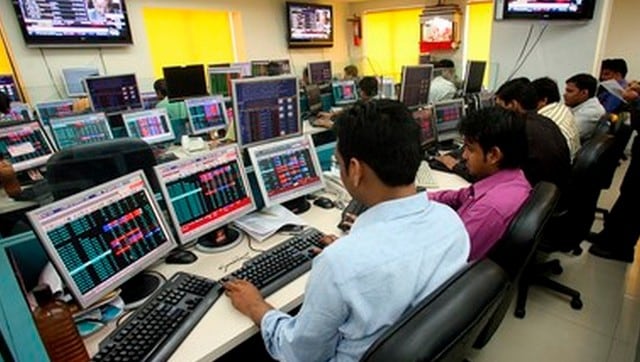 Business
The BSE index was trading 403.16 points or 0.82 percent lower at 48,758.65, while NSE Nifty fell 112.80 points or 0.76 percent to 14,737.95