9 things that could sway the market's mood swings today
Infosys sees backlash to outsourcing; auto majors rev their engines, while the Greek debt crisis lingers.
• Asian markets opened mixed with Hang Seng and Shanghai rising while Nikkei marginally lower.
• After a rollercoaster week that saw commodity prices plunge, global markets are looking for fresh cues. The debt crisis in Europe, with Greece perhaps needing a bailout and some form of debt restructuring, could weigh on sentiment.
• Infosys flags risk of backlash to outsourcing. India's second largest software exporter has raised concerns that negative sentiment about outsourcing in the US, the UK and elsewhere, could hurt its business prospects. Given the weak unemployment numbers in these countries, the company expects the backlash will build up. In a recent filling to the US Securities and Exchange Commission, the company noted that companies in the US and the UK may be restricted from outsourcing work to it.
• The Jaguar is vrooming. Tata Motors-owned British luxury car manufacturer Jaguar Land Rover (JLR) has held talks with the British government about financial support for bringing a new 750 million-pound engine plant to the UK. The company has shortlisted three sites for the project, two in the UK and the third in India. A pick-up in demand for the luxury car in the US and European markets has encouraged the company to go in for expansion.
• GM eyes Indian expansion. American carmaker General Motors is planning to increase capacity at its two facilities in India by over 80% to 4.1 lakh units a year. The company will invest $500 million by the end of 2012 to increase its capacity and consolidate R&D activities. These investment decisions by auto manufacturers puts to rest the general skepticism among analysts worried of a slowdown due to increasing interest rate and higher prices.
• India gets serious about energy. And it shows in its attempt to re-engage with Iran's energy sector: India has submitted a reworked master development plan for Iran's Farsi natural gas block. A consortium of ONGC Videsh, Indian Oil and Oil India had won the bid to develop the Farsi natural gas block. It's a delicate balancing act for India as it juggles its fuel security needs along with American concerns over commercial relations with Iran given its perceived nuclear ambitions.
The government's divestment program is on course to cross Rs 1 lakh crore. Later this week, the government is to sell 5% stake sale in Power Finance Corporation and raise Rs 1,100 crore. Three public sector majors - ONGC, Hindustan Copper and SAIL - are in line for divestment; they could keep the primary market buoyant and bring in foreign investors.
• Oil's well in the KG basin of Andhra Pradesh. A Cairn India-led Ravva JV is set to increase its production from the current rate of 38,000 barrels of oil equivalent per day (BOEPD) to 54,000 BOEPD after drilling an offshore horizontal well. Ravva, a consortium between ONGC, Videocon and Marubeni, has, along with Cairn, drilled three wells since January in addition to the horizontal well. Cairn India and Ravva JV are confident of producing more oil from the Andhra Pradesh block.
• Elsewhere, the Panna, Mukta and Tapti fields are likely to see an investment of over $1 billion to arrest the fall in production. BG India (the operator), Reliance Industries and ONGC plan to make the investment to increase production by 7%. However, the consortium wants a five-year extension of their contract in order to recover the investment. Production has been declining at 18% a year since 2007.
Find latest and upcoming tech gadgets online on Tech2 Gadgets. Get technology news, gadgets reviews & ratings. Popular gadgets including laptop, tablet and mobile specifications, features, prices, comparison.
India
Apart from filling the form online, candidates can also download the AP POLYCET application from the website, fill and submit it in person at the designated centres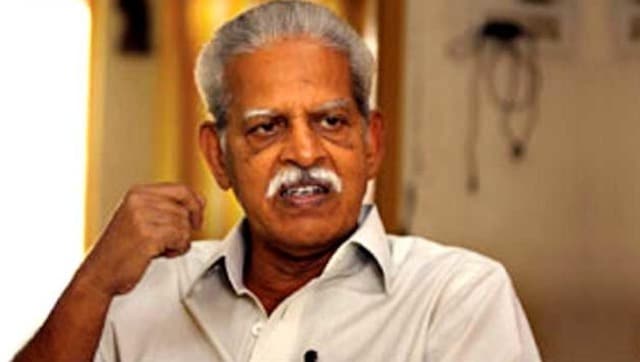 Arts & Culture
Varavara Rao's poetry, which evolved over six decades, reflects and critiques modern social history, balancing it with a consistent and hopeful quest for freedom.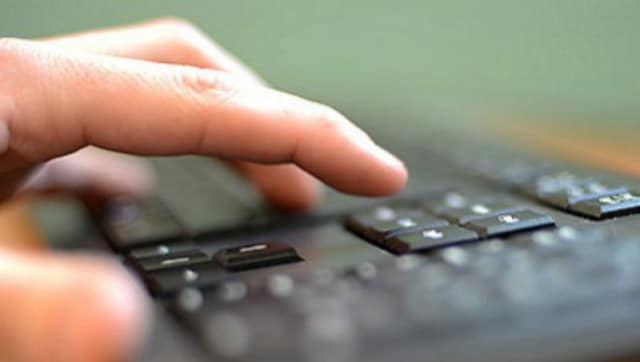 India
AP POLYCET 2020 | The test is held for applicants seeking admission to diploma courses in Engineering, Non-Engineering and Technology courses.