Zika virus cases detected in India: Thorough investigation, educating masses is need of the hour
The Zika virus, a public heath emergency that continues to grow, has the potential to cause widespread harm to the health of people in India.
The Zika virus, a public heath emergency that continues to grow, has the potential to cause widespread harm to the health of people in affected areas. India has been upgraded to a country where there is "ongoing transmission that is no longer in the new or re-introduction phase but where there is no evidence of interruption", from one which only has the vector with no current transmission, in the WHO Zika database, triggering the need for thorough investigation as most cases remain asymptomatic, the World Health Organisation (WHO) warned.
The WHO Zika situation report reclassified India as category two – "area either with evidence of virus circulation before 2015 or area with ongoing transmission that is no longer in the new or re-introduction phase, but where there is no evidence of interruption" – on 24 May from category four – "area with established competent vector but no known documented past or current transmission" – on 13 April.
"Following the first case, India immediately strengthened surveillance, testing thousands of blood samples and detected two more Zika cases,"
"One has to investigate thoroughly to find cases since most infections go unnoticed since they are asymptomatic in four out of five people with Zika virus," Monika Gehner, technical officer, Zika emergency risk communications at WHO's headquarters told Firstpost in an email interview.
"WHO has been anticipating, and repeatedly stated in its situation reports, that all countries with Aedes mosquitoes are potentially at risk for local mosquito-borne Zika virus transmission," Gehner added.
Zika, that spreads through mosquito bites from the aggressive Aedes aegypti – which also causes dengue, chikungunya, yellow fever and West Nile virus – or through sexual transmission, travelled to more than 50 countries and territories last year. In a relatively short span of time, it dramatically changed its profile from a benign disease, that has been around for long, to an alarming one by its association with birth defects.
"WHO strongly encourages all countries with Aedes aegypti mosquitoes, whether they ever had Zika virus transmission or not, to enhance early warning systems for Zika and related severe neurological complications," she added.
The Indian government has reported three laboratory-confirmed cases of Zika virus disease in the Ahmedabad district of Gujarat last month.
Although the first case was detected in November last year, the Ministry of Health and Family Welfare notified the United Nations (UN) health agency on 15 May, 2017.
A report in The Hindu states that the 'Vibrant Gujarat Summit was a factor in the decision to keep the Zika incidence under wraps.'
"Going in, the government could not have known that the cases won't rise. We reached out to the Health Ministry the day that question was raised in Parliament. It took two months to get the data from the government," the report said, quoting a senior official from WHO's South East Asia office.
However, the Union ministry has maintained that the reason to not go public with the Zika cases was to avoid panic, and also because the numbers did not rise.
Under the International Health Regulations (IHR) of 2005, a legal instrument that is binding on all WHO member states, governments are required to notify WHO of events related to Zika and related complications.
According to IHR, countries must report to the UN of a public health event that meets any two of the following four criteria, regardless of whether there is a declared 'public health emergency of international concern' by the WHO or not: Is the public health impact of the event serious; is the event unusual or unexpected; is there any significant risk of international spread; is there any significant risk of international travel or trade restrictions.
Zika was declared a public heath emergency of international concern by the WHO for eight months from February last year due to its rapid spread and the relation between Zika and the birth defect known as microcephaly triggering travel alerts, especially for expectant mothers.
The United States Centre for Disease Control and Prevention (CDC) recently said that one in 10 pregnant women with Zika infection had a fetus or baby with Zika-related complications in 2016.
For instance, microcephaly – a condition in which the baby's head is much smaller than normal, often causing severe developmental delays – "occurred about 33 times as often in pregnancies with Zika infections than in the pre-Zika years".
But this is not the only birth abnormality associated with the Zika virus. Last year, the CDC made a list that includes microcephaly, neural tube defects and spina bifida, cataracts and optic nerve abnormalities (among other eye defects), and dysfunctions of the central nervous system, including the Guillain-Barré syndrome (GBS), where the body's immune system attacks part of the peripheral nervous system.
More alarmingly, the effects of the virus is sometimes not evident at birth and may develop later for which the United States' national health agency recommends that infected pregnant women should get screened, which includes brain imaging with an ultrasound or a CT scan – these brain defects are sometimes detected around 18 to 20 weeks, and often much later than that. This has re-ignited debates on the legality of abortion at late stages of pregnancy.
During the Zika outbreak in the United States last year, such was the alert level that the United States government had advised that men who have been exposed to the virus use a condom if they have a pregnant partner or abstain from sex altogether, during the entire duration of pregnancy.
The three cases that have been notified by the Indian government includes the case of a 22-year-old pregnant woman in her 37th week of pregnancy, a 34-year-old woman who tested positive after the delivery of her child and a 64-year-old man.
According to a study by the Science magazine, exposure to dengue virus increases the likelihood of getting a Zika infection.
Even though the virus has been detected in India since the 1950's, there was no laboratory confirmed case until now.
"What any country that has got the Aedes and within the dengue belt should be concerned about is the possibility of the Zika virus arriving and that is what surveillance should be for, that is, the Zika virus arriving," Bruce Aylward, WHO's assistant director-general, warned governments of the dengue regions last year, at a press conference in Geneva.
"If there is Zika then they should be putting in place the capacity to detect any change in the neurological conditions that have been temporally or geographically associated with it in other areas," he added.
Find latest and upcoming tech gadgets online on Tech2 Gadgets. Get technology news, gadgets reviews & ratings. Popular gadgets including laptop, tablet and mobile specifications, features, prices, comparison.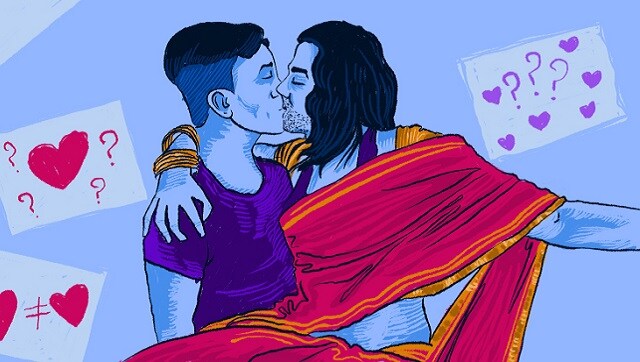 Lifestyle
The law of India does recognise same-sex relationships and it is time for courts in this country to declare the law and bring relief to millions of LGBTQ individuals who live in India.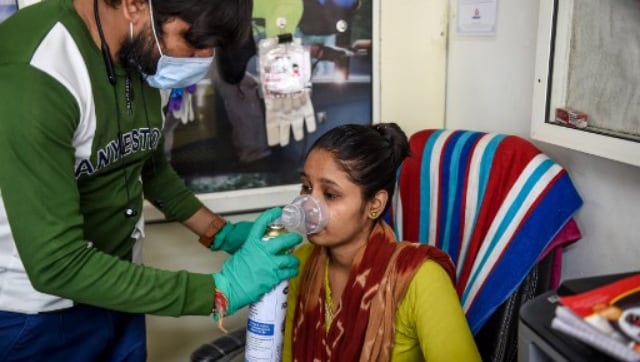 India
With India consistently reporting over 90,000 daily cases of COVID-19 in the past few days, shortages of oxygen are becoming increasingly apparent
World
Biden, 78, who would be the oldest sitting president if elected, has leads ranging from five to eight points in battleground states of Pennsylvania, Wisconsin and Michigan