Zakir Naik's Mazgaon school finds a new trustee to run it: Samajwadi Party leader Abu Azmi
Abu Azmi has now taken over a school in Mazgaon which had been running under controversial preacher Zakir Naik's banned IRF till now.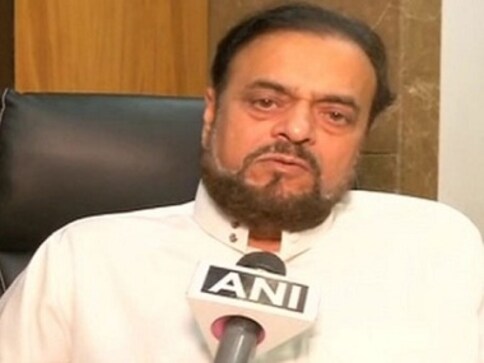 Samajwadi Party leader Abu Azmi has taken over a school in Mumbai's Mazgaon locality, which had been running under controversial preacher Zakir Naik's banned Islamic Research Foundation (IRF) earlier.
Mumbai Mirror reported that the school, which was on the verge of shutting down, has been taken over by Azmi's welfare trust.
"The future of 185 students was at stake. Two days ago, we signed the rent agreement and now Zakir Naik has nothing to do with it. It will be run by the Niyaz Minority, Education and Welfare Trust, and will be renamed as Avicenna International School. Avicenna is another name for Ibn Sina, who was a Persian polymath regarded as one of the most significant thinkers and writers of the Islamic Golden Age," Mumbai Mirror quoted Azmi as saying.
Abu Azmi has earlier defended Naik, saying that IRF was banned on wrong grounds. In December last year, he had said that students in IRF's school were stressed and the state should ensure that they are not adversely affected, DNA had reported.
Naik, 51, is believed to be staying in Saudi Arabia to evade arrest, after his activities came under the scanner following accusations that he had inspired some of the terrorists who attacked a cafe in Dhaka last year.
An FIR against Naik and his associates was registered by the National Investigation Agency (NIA) in November last year.
The physician-turned-preacher has been booked for allegedly promoting enmity between different groups on grounds of religion and for committing acts prejudicial to maintenance of harmony. Sections of the Unlawful Activities (Prevention) Act (UAPA) have also been slapped on him.
The Centre had declared IRF, an NGO based at Dongri in south Mumbai, an unlawful organisation under the UAPA.
The Delhi High Court had recently upheld the decision to immediately ban IRF, saying the organisation and its president and members were indulging in "unlawful activity".
Apart from IRF, Naik is also the founding trustee of the IRF Educational Trust and the Islamic Dimensions Trust.
The speeches of Naik are banned in the UK, Canada and Malaysia.
Naik himself has rejected all allegations of involvement in terror-related activities and opposed the ban on IRF.
With inputs from PTI
Find latest and upcoming tech gadgets online on Tech2 Gadgets. Get technology news, gadgets reviews & ratings. Popular gadgets including laptop, tablet and mobile specifications, features, prices, comparison.
Arts & Culture
During the pandemic, and the extended lockdown, several people have turned to reading as a way to establish connections and communicate with friends, and often, complete strangers.
India
A recent study found an ancient formulation called Bald's eye salve to be effective against a wide range of bacteria found in the difficult-to-treat biofilms formed in diabetic ulcer foot
Sports
If the members of the US Women's football team and want a jury trial, US District Judge R. Gary Klausner would postpone the start until 26 January.