Zakir Musa floats new militant outfit; former Hizbul Mujahideen commander supports Al-Qaeda in video
Former Hizbul Mujahideen commander Zakir Musa floated a new militant outfit that supports Al-Qaeda, calls for establishing Sharia and Darul Islam in Kashmir
Zakir Musa has floated a new militant outfit that supports Al-Qaeda. Musa, a former Hizbul Mujahideen commander had left the militant outfit after he was rebuffed over his threat to behead Hurriyat leaders for terming Kashmir's struggle a secular movement.
In a video released earlier on Monday, Musa floated the new organisation and professed his support to militant outfit Al-Qaeda. He said that he wants to thank the global militant organisation for supporting Shariah. "I want to thank Al-Qaeda who has supported our Shariah (Islamic rule) in Nawahi Afghan Jihad," Musa said.
Though the former Hizbul Mujahideen commander clarified that was not associated with any other organisation, he stated that he commands a group which would work for establishing the rule of Islam. "I have said earlier also that I am not associated with any organisation. We are a group which will work under the flag of monotheism. Our organisation has no name as I don't want people to be worshippers of nationalism. I am always with those whose slogan is to establish that. Kashmir will become a Darul Islam (an abode of Islam). Insha'Allah (God willing), I am always opposing those who want to accede with the infidels."
Musa has said that he doesn't require the support of Pakistan or any other militant outfit. "There are some organisations like Kashmiri Taliban who have lent their support to me, but I want to tell them that we don't need their support. Allah is enough for me. If these organisations are in Pakistan then I don't need their support. If these organisations are a creation of Indian intelligence agencies then I want to tell them that they can't befool us," he has said.
Musa has, however, vowed to continue the fight against New Delhi. "We won't allow Indian agencies to take advantage of our difficulties. In the field, all the mujahid (a man serving in the name of Allah) brothers have the same ideology. All the mujahids have the slogan of fighting for Shariah and martyrdom. I want to appeal to all those brothers to unite. We want to keep aside the differences and drive out the Indian hypocrites from here."
Musa has further warned that he will release a video before killing anyone. "Indian agencies will try to foment our differences. But If we kill any hypocrite, we will release a video."
Praising Afzal Guru in the video, Musa also referred to Guru's definition of jihad in the book Aina. "May Allah accept the martyrdom of Afzal Guru. He has also said in his book Aina that a jihad which is directed towards evil forces and the US is no jihad, but an insult to jihad," he said.
Reiterating his dissociation with Hizbul Mujahideen, Musa also said that he is no longer the ameer (chief) of the militant outfit. "First I want to thank all those who raised fingers at me and abused me without even understanding me. I am thankful to you as it is because of you that many of my sins would have been forgiven. Now about our own discord, we will keep that aside and our entire focus will be on driving out the Indian hypocrites from here (Kashmir). Those who are unhappy with me leaving Hizbul Mujahideen, I want to tell them that, God willing, I am always with you. Perhaps, I was not capable of being your ameer,, but you may still get a better ameer," he said, adding, "I want to warn that India may take advantage of our discord. But, I have never taken any money. I have not done anything wrong. If anyone seeks money on my name he is working for India," he said.
Musa has, in his earlier two videos, taken on the Hizbul Mujahideen and announced his dissociation from the militant outfit. Though Musa has received the support of two other militant outfits — Harkatul Mujahideen (HuM) and Kashmir Taliban — after leaving Hizbul Mujahideen, he said that he has never heard of these organisations. Interestingly Saifullah Saif, the spokesperson of militant organisation Kashmiri Taliban, told a local news agency that Zakir Musa is on the "right track" and their chief commander Muhammad Bin Qasim supports him.
Kashmir Taliban, which claims to be a part of the United Jihad Council (UJC). "Our organisation is a constituent of United Jihad Council and we want to make it clear that people working for India will not be spared, even if they are part of the Hurriyat Conference," the outfit's leader Salahuddin said, adding that the militant outfit has decided to target "anti-freedom struggle forces" without any delay.
Find latest and upcoming tech gadgets online on Tech2 Gadgets. Get technology news, gadgets reviews & ratings. Popular gadgets including laptop, tablet and mobile specifications, features, prices, comparison.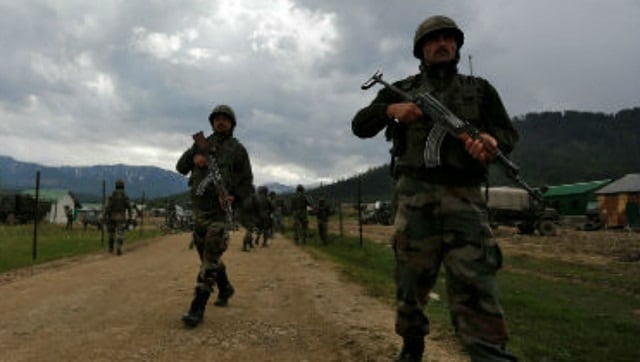 India
Indian Army spokesman Lt Col Devender Anand said two soldiers were killed in the southern Rajouri district on Friday while an officer was killed in neighbouring Poonch district late Thursday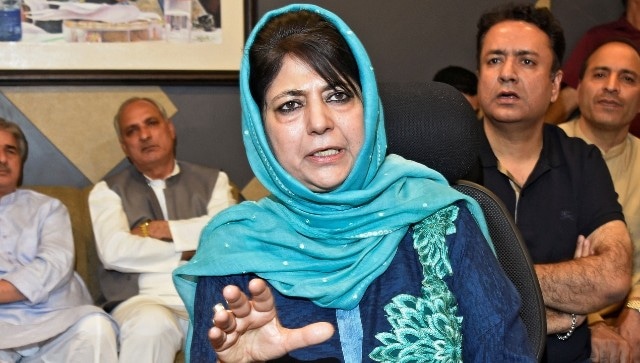 India
Mufti had announced that she will hold a press conference after claiming she was not allowed to visit the Pulwama residence of PDP leader Waheed Parra who was arrested by the NIA earlier this week
India
The encounter started after a vehicle carrying the terrorists was intercepted by security forces personnel near the Ban toll plaza of Nagrota district, officials said