World Health Day: Depression, let's talk; All you need to know about the debilitating disorder
Cases of depression have ballooned 20 percent in last decade, making the debilitating disorder linked to suicide the leading cause of disability worldwide.
World Health Day is celebrated on 7 April this year and it is centred around the theme 'Depression: let's talk'. Cases of depression have ballooned almost 20 percent in the last decade, making the debilitating disorder linked to suicide the leading cause of disability worldwide.
Rates of depression have risen by more than 18 percent since 2005, but a lack of support for mental health combined with a common fear of stigma means many do not get the treatment they need to live healthy and productive lives. Which is why it is important to understand depression and break the stigma around it.
"These new figures are a wake-up call for all countries to rethink their approaches to mental health and to treat it with the urgency that it deserves," WHO chief Margaret Chan had said in a statement.
Recently, a 24-year-old student from Mumbai, Arjun Bhardwaj, had committed suicide by jumping off the 19-storey room of Hotel Taj Lands End in Bandra, highlighting the need raise the dialogue on depression.
Understanding depression
Depression is a common mental illness characterised by persistent sadness and a loss of interest and lack of ability in everyday activities and work. It affects around 322 million people worldwide.
According to WHO, depression is different from usual mood fluctuations and short-lived emotional responses to challenges in everyday life. Especially when long-lasting and with moderate or severe intensity, depression may become a serious health condition. It can cause the affected person to suffer greatly and function poorly at work, at school and in the family.
Depression also increases the risk of several major diseases and disorders including addiction, suicidal behaviour, diabetes and heart disease, which are themselves among the world's biggest killers.
"For someone living with depression, talking to a person they trust is often the first step towards treatment and recovery," said Shekhar Saxena, director of the WHO's mental health department.
To understand the common misconceptions and myths around depression in India, Firstpost spoke to Prachi Akhavi, a clinical psychologist working with Ehsaas, a psychotherapy Clinic at Ambedkar University Delhi:
"In India, there are many myths around depression. Quite often, it is dismissed as 'just sadness'. This leads to a belief that it's a choice one has made and can be stepped out of without professional or even familial help,"
"As with most mental health issues, the perception exists that someone has to be held responsible... more often than not, the parents or the family is blamed, which creates a resistance towards accepting depression as a serious issue," Akhavi said.
Types and symptoms
Depending on the number and severity of symptoms, a depressive episode can be categorised as mild, moderate, or severe.
Recurrent depressive disorder: This disorder involves repeated depressive episodes. During these episodes, the person experiences depressed mood, loss of interest and enjoyment, and reduced energy leading to diminished activity for at least two weeks. Many people with depression also suffer from anxiety symptoms, disturbed sleep and appetite and may have feelings of guilt or low self-worth, poor concentration and even medically unexplained symptoms.
Bipolar affective disorder: This type of depression typically consists of both manic and depressive episodes separated by periods of normal mood. Manic episodes involve elevated or irritable mood, over-activity, pressure of speech, inflated self-esteem and a decreased need for sleep.
Diagnosing and treating depression
According to the WHO, although there are known, effective treatments for depression, fewer than half of those affected in the world (in many countries, fewer than 10 percent) receive such treatments. Barriers to effective care include a lack of resources, lack of trained health-care providers, and social stigma associated with mental disorders.
Another barrier to effective care is an inaccurate assessment. In countries of all income levels like India, people who are depressed are often not correctly diagnosed, and others who do not have the disorder are too often misdiagnosed and prescribed antidepressants. The burden of depression and other mental health conditions is on the rise globally.
"In the present day and age, a highly functional form of depression is prevalent. Because of the capitalistic structure of MNC culture, where one is mechanised into a productive functional ability, this affective disability/illness gets missed very easily," Akhavi said.
There are effective treatments for moderate and severe depression. Health-care providers may offer psychological treatments – such as behavioural activation, cognitive behavioural therapy (CBT), and interpersonal psychotherapy (IPT) or antidepressant medication (such as selective serotonin reuptake inhibitors (SSRIs) and tricyclic antidepressants (TCAs).
"A better understanding of depression and how it can be treated ... is just the beginning," said Saxena. "What needs to follow is sustained scale-up of mental health services accessible to everyone, even the most remote populations."
Some facts about depression:
- India is one of the most depressed countries in the world. According to the WHO, close to 36 percent of India are likely to suffer from major depression at some point in their lives.
- As per a WHO report, in 2012, India accounted for the highest estimated number of suicides in the world.
- One in four children in the age group of 13-15 years suffers from depression.
- Depression is the leading cause of disability worldwide, and is a major contributor to the overall global burden of disease.
- More women are affected by depression than men.
- On average just 3 percent of government health budgets is spent on mental health
With inputs from agencies, WHO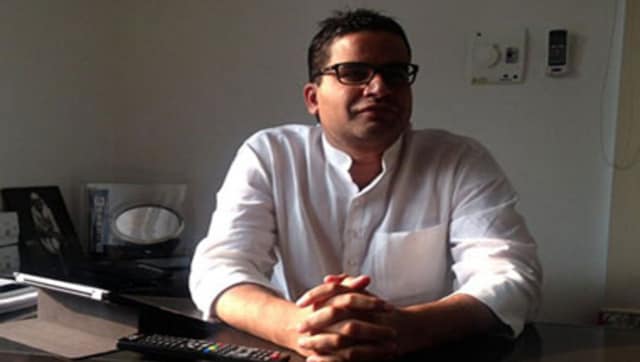 Politics
The election strategist had in December predicted that the BJP will struggle to cross double digits in the West Bengal Assembly polls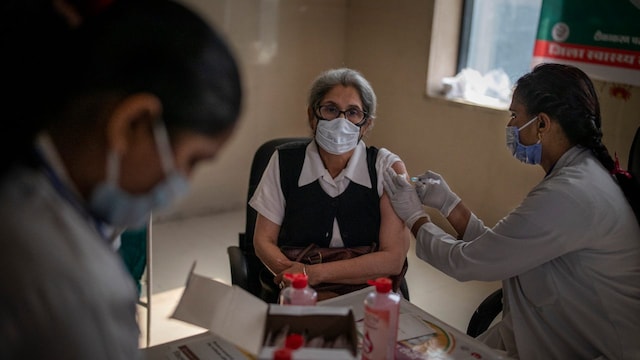 India
The WHO recently listed B.1.617 as a "variant of interest" but has stopped short of declaring it a "variant of concern".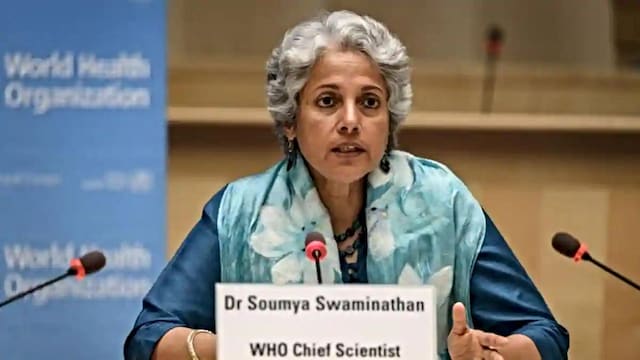 science
The UK-led Pandemic Preparedness Partnership will report to world leaders at June's UK-hosted G7 Summit.